ABUS HomeTec Pro CFT3100 Instructions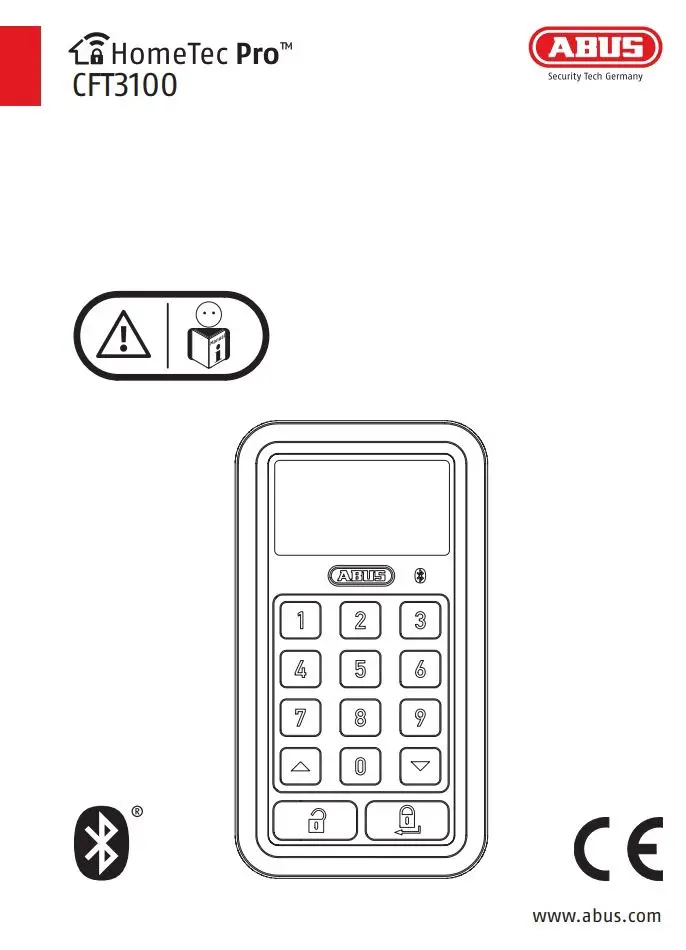 Thank you for choosing this ABUS product!
Please read this guide carefully before installation and use. Keep these instructions and provide all users with instruction on how to use it.
1. Possible uses and important information
To set up your HomeTec Pro Bluetooth door lock actuator for the first time, you will need a Bluetooth®-enabled smartphone (Bluetooth 4.0 LE or higher), a currently supported iOS or Android software version and the free ABUS HomeTec Pro app for iOS or Android.
The actuator can be operated with either a smartphone (Bluetooth® and the ABUS HomeTec Pro app) or with this keypad and the other HomeTec Pro components.
The keypad serves as an alternative to using a smartphone.The keypad is dust-proof and splash-proof (IP54 rating) with extremely high UV resistance.
The contents of this installation and operating manual reflect the current status at the time of printing. The printed manual may be outdated at the time of the product's entry into service due to updates and further developments.
We therefore ask you to visit our website www.abus.com and enter ,,CFT3100″ into the search bar. You'll always find the current and complete version of the installation and operating instructions on the product page under the ,,Downloads" column.
2. Scope of delivery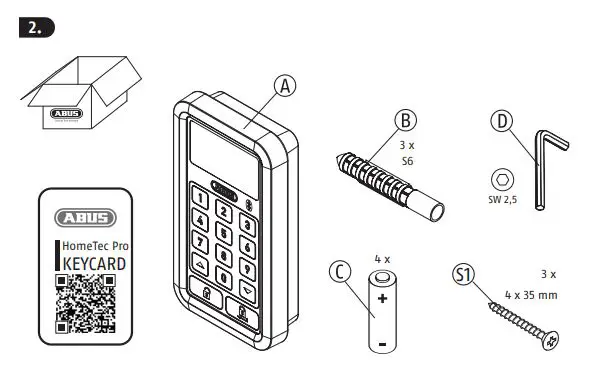 3. Tools required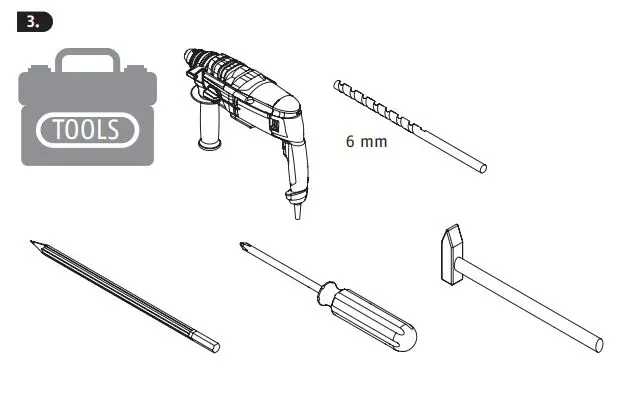 4. Installation instructions

Select a suitable place to install the keypad. This should be outside your home close to the door it controls and be easily accessible to all users regardless of their height. Test the radio connection to your drive before installation.
Installation should be carried out professionally and adapted to suit the widely differing characteristics of external walls. Depending on the surface in question, the keypad may also be affixed with an adhesive such as silicone in addition to screws.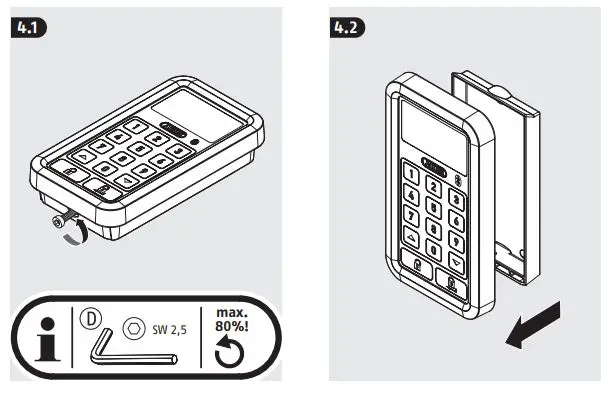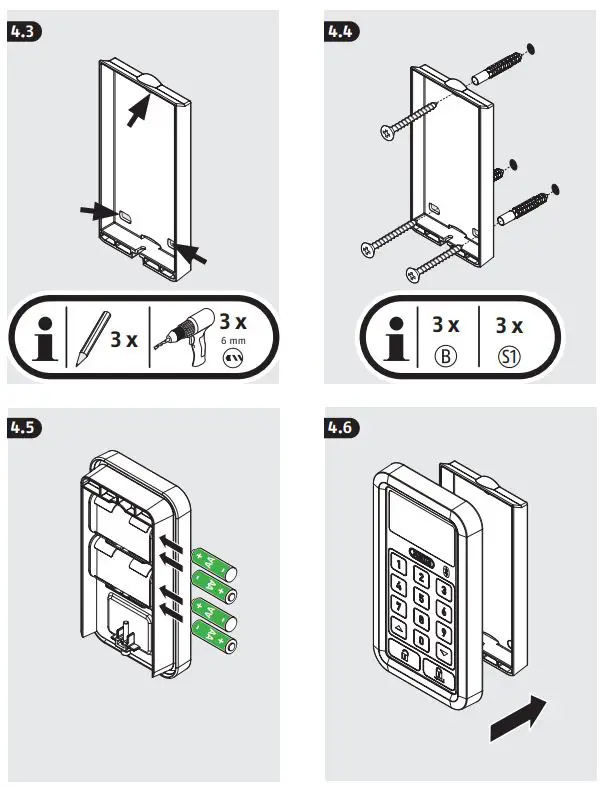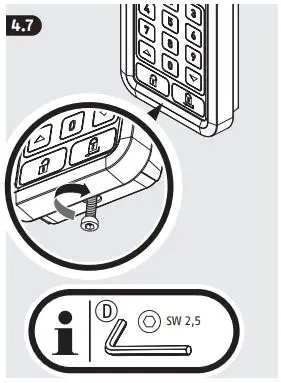 5. HomeTec Pro App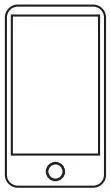 Download the ABUS HomeTec Pro app and enable Bluetooth® on your smartphone.
Start the app and follow the instructions in the app.
Pay attention to the assignment of the different key cards to the products, and always scan the correct key card.
To program the keypad, start by pressing the button "Add HomeTec Pro/ component".
Always keep ABUS key card(s) in a secure place even after the teaching process! You need the key card for software updates, if you lose your smartphone, and for proof of ownership for matters related to warranty claims and repair. Do not give the card to third parties.
To guarantee proper function, we expressly recommend performing updates in the app and software/firmware updates for HomeTec Pro components in a timely manner. The app will provide information on this. You can also perform the respective update in the component's settings.
5.1 Keyboard operating keys LCD Display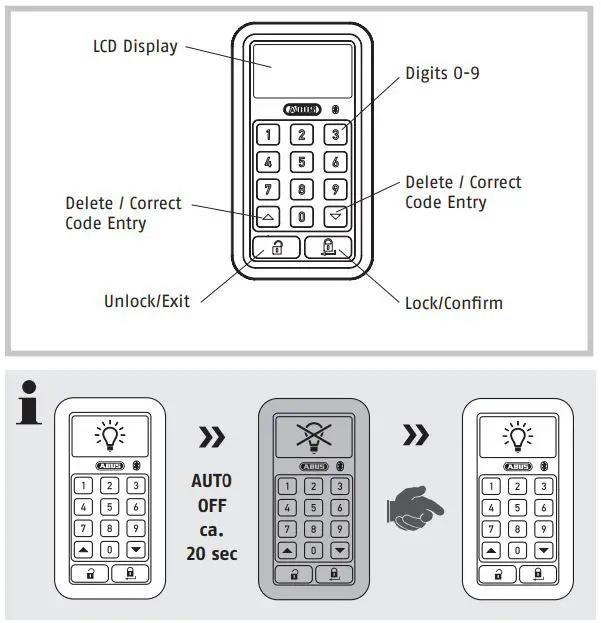 After approx. 20 seconds without any input, the display lighting goes off. To wake the keypad, tap the centre of the display firmly with your hand once.
6. Battery replacement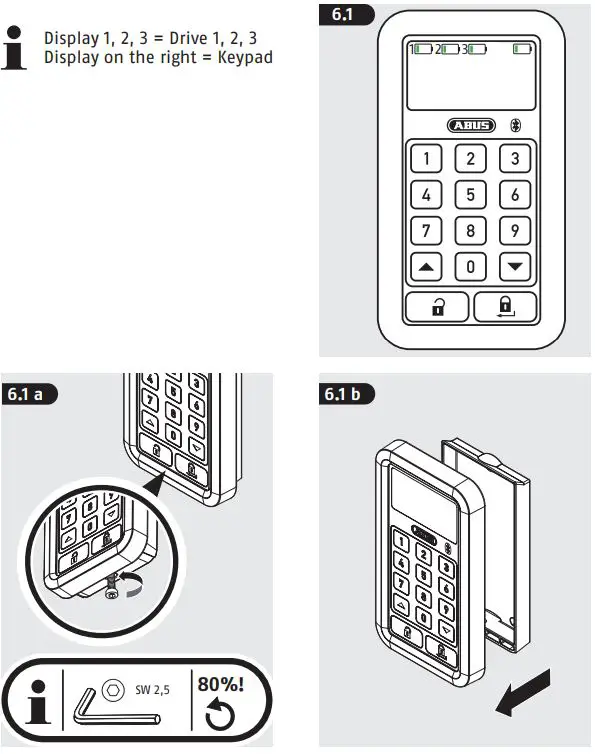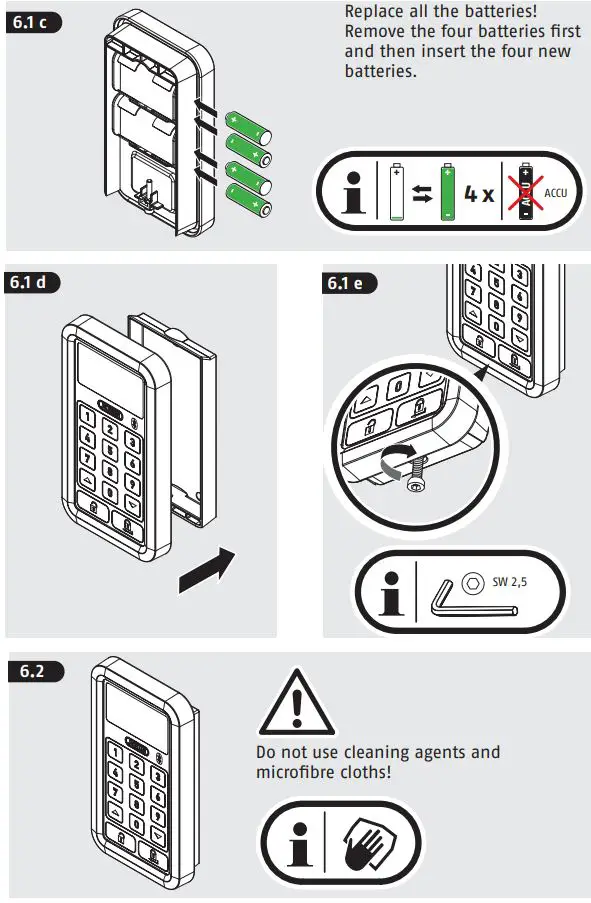 7. Technical data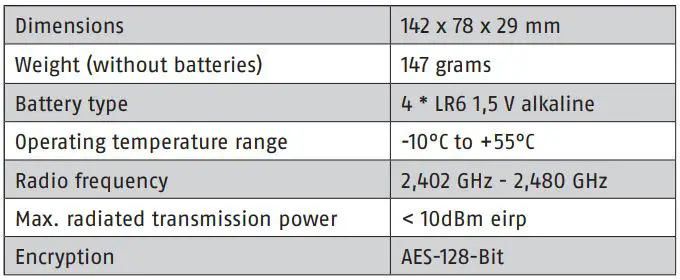 8. Legal information
Battery instructions
Batteries must be kept out of reach of children. Children can put batteries in their mouths and choke. This can cause serious injury. Seek immediate medical attention in this event! Contact with expired or damaged batteries may cause chemical burns! In these cases, use suitable protective gloves and clean the battery compartment with a dry cloth. Batteries must not be heated or thrown into an open fire (risk of explosion!).
Declaration of Conformity
ABUS August Bremicker Shone KG, Altenhofer Weg 25, 58300 Wetter hereby declares that the Wireless system type HomeTec Pro is in compliance with the essential requirements and other relevant provisions of Directive 2014/53/EU. The full EU Declaration of Conformity text can be found at: www.abus.com.
Disposal
Dispose of the device in accordance with EU Directive 2002/96/EC ­ WEEE (Waste Electrical and Electronic Equipment). If you have any questions, please contact the municipal authority responsible for disposal. You can get information on collection points for waste equipment from your local authority, from local waste disposal companies or your dealer.

WEEE-Reg.-Nr. DE79663011
Warranty
ABUS products are designed, manufactured and tested in accordance with applicable regulations with great care. The warranty exclusively covers faults that are caused by material or manufacturing defects. If a material or manufacturing defect can be proven, the HomeTec Pro will be repaired or replaced at the discretion of the warrantor. In such cases, the warranty ends with the termination of the original warranty period. Any further claims are expressly excluded. ABUS assumes no liability for defects or damage that has been caused by external influences (e.g. transport, external forces), improper use, normal wear and tear or non-compliance with this operating and installation instructions document. The included batteries are not covered by the warranty. If a warranty claim is asserted, the product must be returned with the original receipt with date of purchase and a brief written description of the fault.
Subject to technical alterations. No liability for mistakes and printing errors.
The Bluetooth® word mark and logos are registered trademarks owned by Bluetooth SIG, Inc. and any use of such marks by ABUS is under license. Other trademarks and trade names are those of their respective owners. Apple and the Apple logo are trademarks of Apple Inc., registered in the U.S. and other countries and regions. App Store is a service mark of Apple Inc. Google Play and the Google Play logo are trademarks of Google LLC.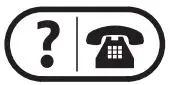 © ABUS 2020ABUS August Bremicker Shone KGD 58292 Wetter | Germany. Tel.: +49 (0) 23 35 63 40www.abus.com| [email protected]
References
[xyz-ips snippet="download-snippet"]