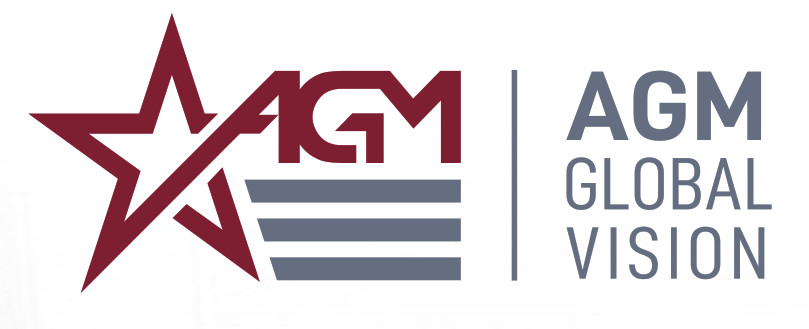 PROTECTOR
THERMAL IMAGING MONOCULAR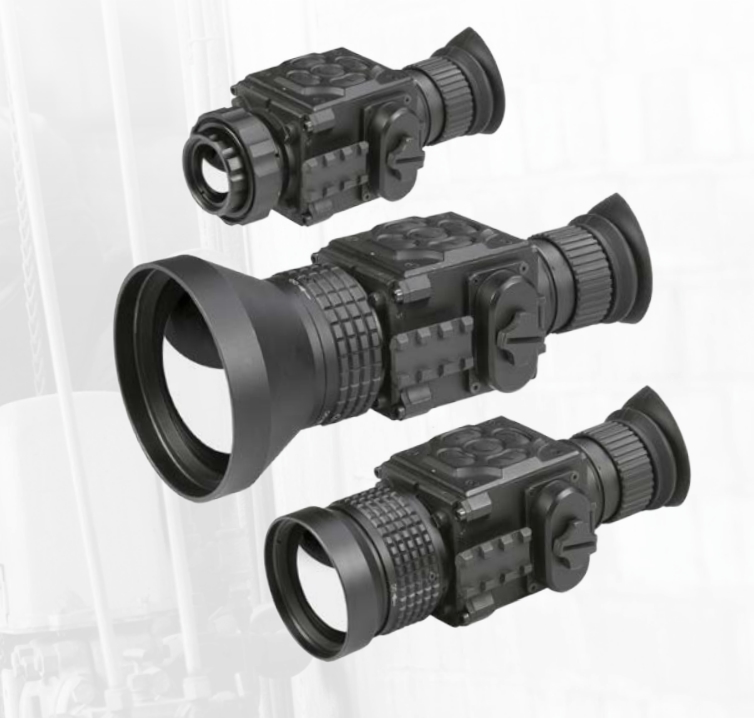 The AGM Protector represents the most technologically advanced thermal imaging monocular product line currently existing on the market.
The aircraft aluminum and magnesium alloy along with the high-quality optics make the unit lightweight, but at the same time tough and durable.
This uncooled, long-wave infrared, magnified thermal imaging camera by AGM Global Vision is designed for fulfilling both, day and night missions, irrespective of the environment and weather factors.
A variety of objective lenses (25 mm, 50 mm, 75 mm) enable the operator to use the device as both a compact, pocket-sized thermal imaging monocular, or as a long-range observation tool.
The Protector thermal imaging monocular can be easily connected to an extended battery pack (5V), increasing operational time. An optional Wi-Fi module for live video streaming and recording is also available.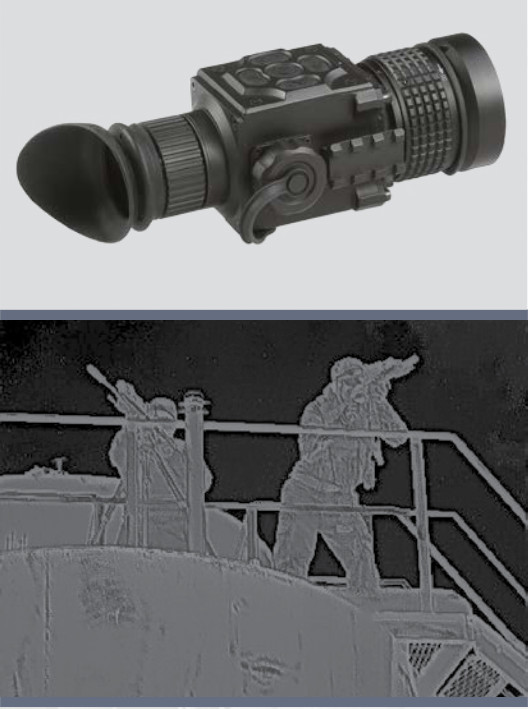 ■ Lightweight and compact design■ Superior clarity, versatility, and reliability■ Easy to operate control panel■ High-resolution display■ 2x and 4x digital zoom■ Picture in Picture mode with 2x digital zoom■ Automatic or manual (silent) calibration■ Stadiametric rangefinder■ Powered by two standard CR123A batteries■ External power supply via micro-USB■ Optional external Wi-Fi module and video recorder■ Integral MIL-STD-1913 rail on unit for optional accessories■ Tripod mountable■ Limited 3-Year Warranty
SPECIFICATIONS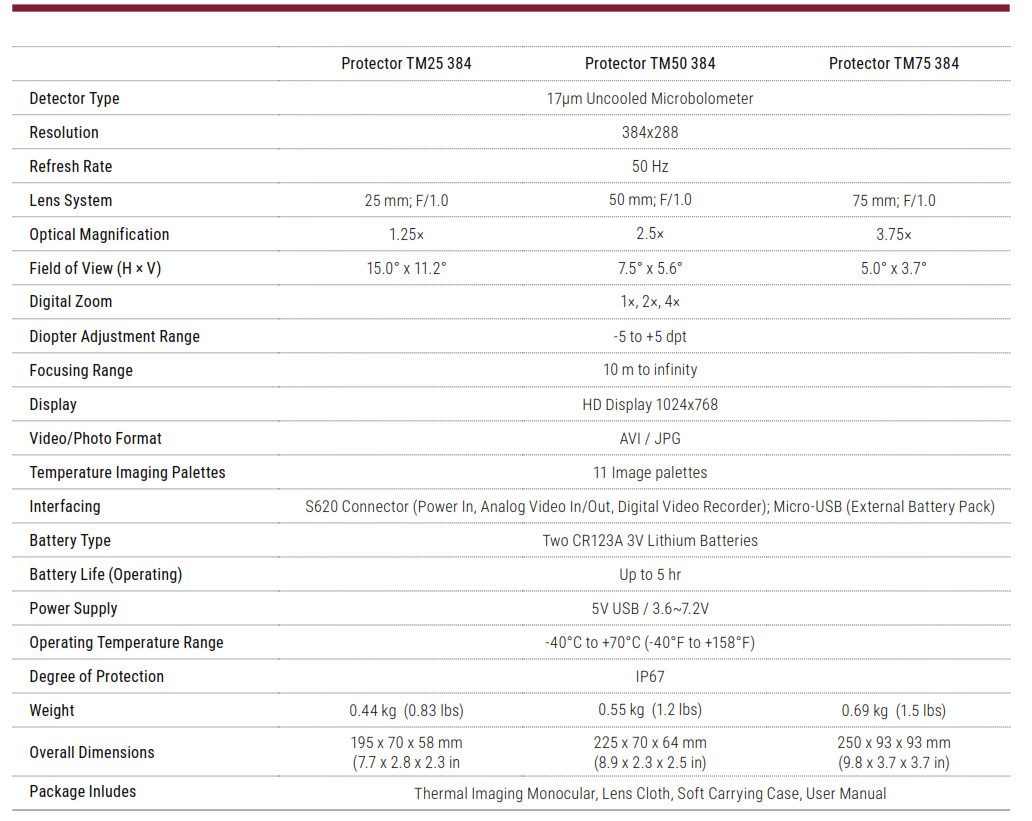 Specifications are subject to change without notice.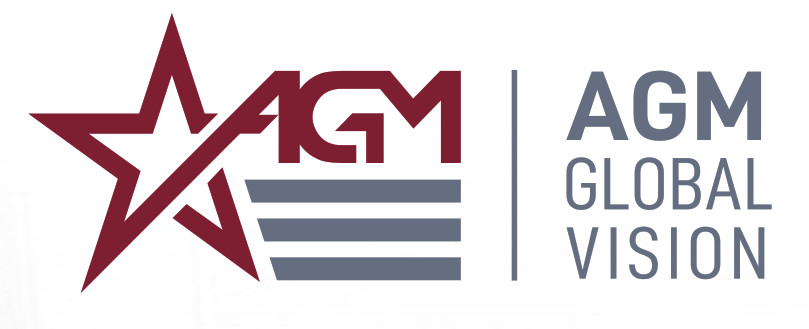 MAIN OFFICE | 173 West Main Street | PO Box 962 | Springerville, AZ 85938, USATel. +1.928.333.4300 | Fax +1.480.393.4882 | | www.agmglobalvision.comEUROPEAN OFFICE | Andrey Lyapchev #7 | Sofia, P.C. 1756 | BulgariaTel. +44.292.255.0509 | | www.agmglobalvision.eu
AGM Thermal Imaging Monocular Protector TM25-384/TM50-384/TM75-384 Specifications Manual – AGM Thermal Imaging Monocular Protector TM25-384/TM50-384/TM75-384 Specifications Manual –
[xyz-ips snippet="download-snippet"]