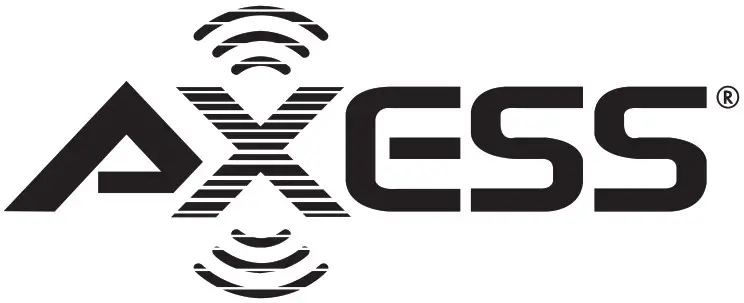 USER MANUAL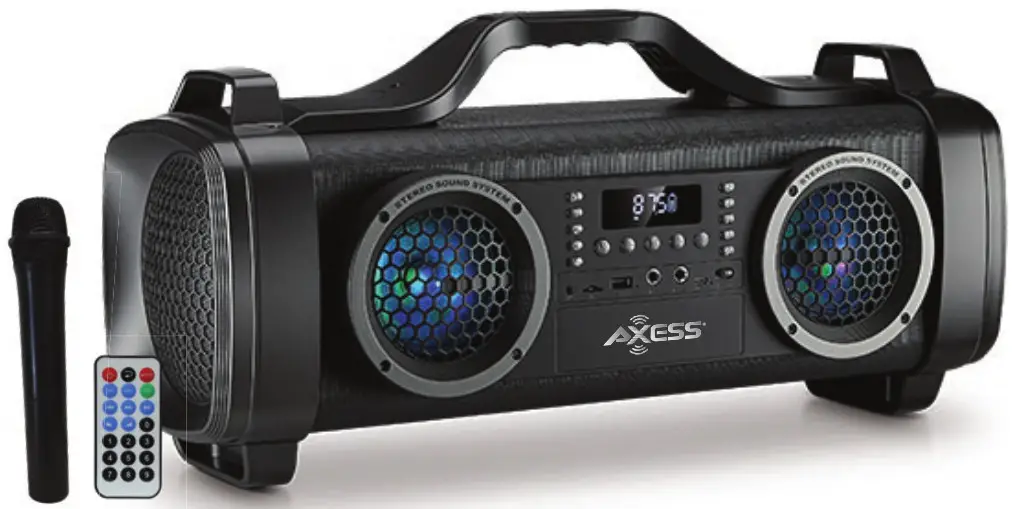 MPBT6508Double 4" Bluetooth Media Player SpeakerFor correctly operating, please read this manual carefully before using it. Any content revise of the manual won't declare again, and we are not responsible for consequences caused by fault or oversight of this manual.
Safety Instructions
When using electrical units , basic safety precautions should always be followed.
Children aged from 8 years and people with reduced physical, sensory or mental capabilities or lack of experience and knowledge can use this unit, only if they have been given supervision or instruction concerning the use of the unit in a safe way and understand the hazards involved.
Children should be supervised to ensure that they do not play with the unit.
Unless they are older than 8 and supervised, children should not perform cleaning or user maintenance.
This unit is not a toy.
This unit contains no user-serviceable parts, if the unit and any of its accessories are malfunctioning or it has been dropped or damaged, only a qualified electrician should carry out repairs, improper repairs may place the user at risk of harm.
Keep the unit out of reach of children.
Keep the unit away from heat or sharp edges that could cause damage.
Keep the unit away from heat sources, direct sunlight, humidity, water, and any other liquid.
Keep the unit free from dust, lint, etc.
Do not immerse the unit in water or any other liquid.
Do not operate the unit if it has been exposed to water, moisture, or any other liquid to prevent electric shock, explosion and/or injury to yourself and damage to the unit.
Do not use the unit for anything other than its intended use.
Do not store the unit in direct sunlight or in high humidity conditions.
Do not put objects into any of the openings.
Do not play music at excessive volume levels as damage to hearing and/or the equipment may occur. It is imperative to unplug the adaptor after the unit hasbeen used, before it is cleaned and whilst being repaired.
To prevent possible hearing damage, do not listen to high volume levels for long periods of time.
Warning: Keep the unit away from flammable materials.
Specifications
Double 4" Bluetooth Media Player SpeakerV5.0 BluetoothStandard/Outdoor EqualizerBrilliant LED LightUSB, TF Card, AUX inputs and FM radio function2 Microphone Inputs300 Watt PMPO Output PowerDC5V/1A Power SupplyCharging Time: 5 hoursPlaytime: 4-6 hoursFM Frequency Range: 87.5-108 MHzFrequency Response: 80Hz – 20KHzRechargeable Battery : Lithium 3.7V 5400mAhProduct Size: W545*H266*D194 mmPackage Includes:USB charging cable, 3.5mm AUX cable, Remote Control,Wireless Microphone, Strap, Instructional Manual
Instructions for Use
Bluetooth Operation
Power on the speaker.
The speaker will default into Bluetooth mode when first is turned on.
Turn on the Bluetooth setting of your device and search the pairing name "MPBT6508".
Music is ready to play after being paired.
Long pressing " Play/Pause " button to disconnect Bluetooth connection.
Description of Parts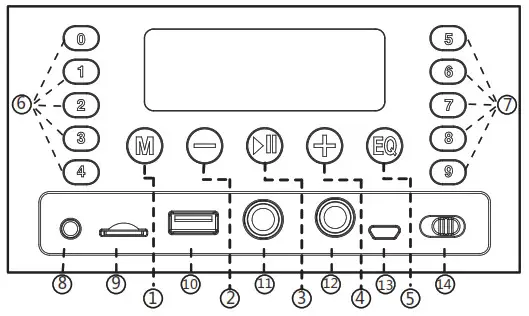 | | |
| --- | --- |
| 1. Mode2. Prev/VOL3. Play/Pause4. Next/VOL+5. Equalizer (Two-Mode)6. Radio Presets (0-4)7. Radio Presets (5-9) | 8. AUX-IN9. TF Card Slot10. USB Card Slot11. Microphone One Input12. Microphone Two Input13. DC 5V Charging Input14. Power On/Off Switch |
Instructions for Use
USB/TF Operation
Insert USB/TF, the speaker will play the music directly.
Press the " Play/Pause " button then pause or play the music.
During the playback, long prssing the "Next or Prev" buttons to adjust the volume.
Press "0-9" button to play the song list .Please don't take out USB/TF card while playing, otherwise,USB/TF card will be damaged.
Aux In Operation
Press the " Mode " button to AUX-IN mode .Insert AUX-IN cable and connect to your device to play music.
Radio Operation
Press the "Mode" button to FM Radio mode.
Long pressing the "Play/Pause" button to run an auto scan and save available channels.
Press "Prev" or "Next" change to previous and next channel, or press the number button to locate the saved channels, for example, you want to listen to saved channel 12, then press numbers "1" and "2".
Press the number to manual searching channels by frequency, for example, you want to search channels frequency 97.1, then press numbers "0", "9", "7" and "1", channel frequency 107.5, then press numbers "1", "0", "7", and "5".
LED Lighting Operation
The speaker will default into LED lighting when power is on.
Long pressing the "0" button to off the LED lighting.
Hands-Free Operation
Press the "Play/Pause" button to answer the call.
Press the "Play/Pause" button again to hang up the call.
Record Operation
Insert wired microphone or connect with wireless microphone
Insert a USB stick or TF card which is available with storage.
Long pressing " EQ " button to enter into record mode, and start recording.
Press the "EQ" button again to exit record mode after finished recording.
PromptWhen people sleep, they need a quiet environment. Please turn off the music or turn off the power while sleeping

This symbol indicates to the user that the machine with risk of electric shock

This symbol indicates to the user that the machine ' with the important operation and maintenance instruction
NOTE:When the speaker is not in use please turn off the device to conserve battery life. Make sure to turn down the volume when you turn off the device so you can maintain the speakers' (sub)woofer in good condition. This way you are less like to burn out or damage the device.
Axess Products Corporation6639 Valjean Ave. Van Nuys, 91406Tel. 818-785-4000 Fax. 818-785-5081 [email protected]Questions? Comments? Contact us at [email protected]© 2018 Axess Products Corporation. All rights reserved.
[xyz-ips snippet="download-snippet"]