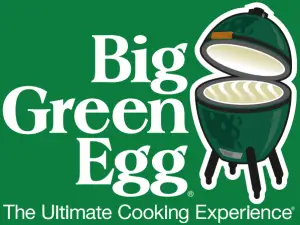 EGG® & Band
L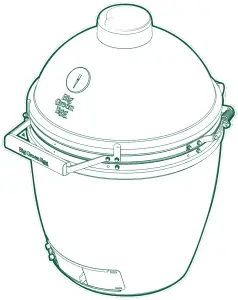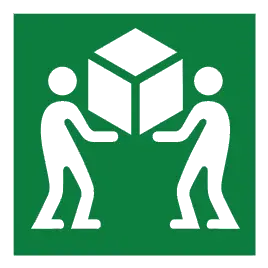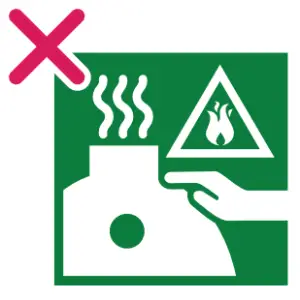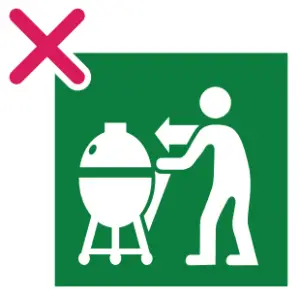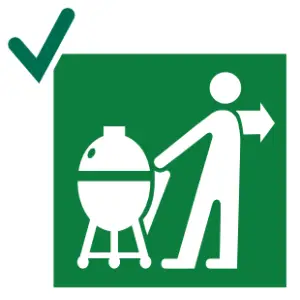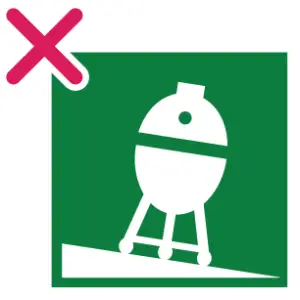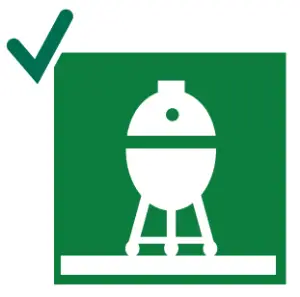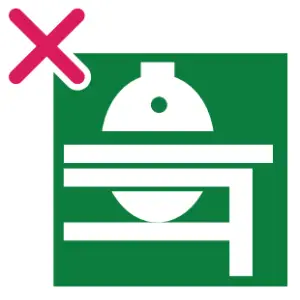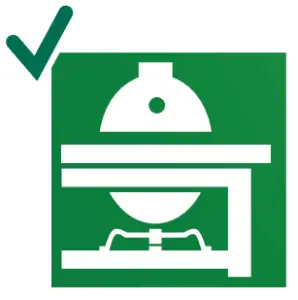 © COPYRIGHT BIG GREEN EGG INC.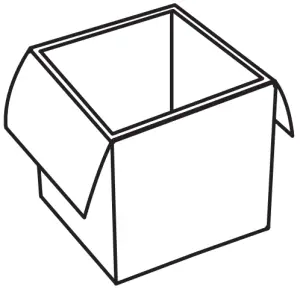 2x                      4x
7/16" + 1/2"(11mm + 13mm)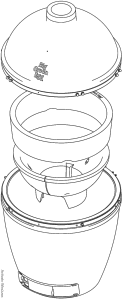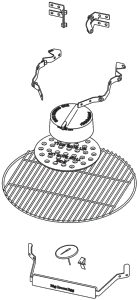 www.biggreenegg.com/assembly-videos

www.biggreenegg.com

www.biggreenegg.ca

www.biggreenegg.eu

www.biggreenegg.co.uk

www.biggreenegg.com.au

www.biggreenegg.co.nz

www.biggreeneggisrael.com

www.biggreenegg.com.mx

www.biggreenegg.co.za
CAUTION: SEE SAFETY NOTICEwww.biggreenegg.com/safetytips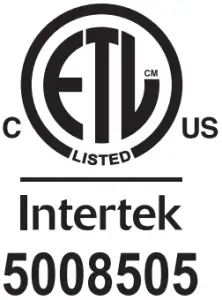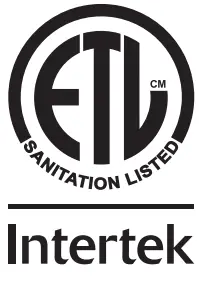 CERTIFIED TO: UL 2162, ULC/ORD C2162, NSF 4
COMMERCIAL USE REQUIREMENTS AND WARNINGS
MANUFACTURER: THE BIG GREEN EGG, INC. | ATLANTA, GEORGIACLEARANCES FROM COMBUSTIBLES: 14" sides and back | 36" front
MODEL: Big Green EggNON-COMBUSTIBLE FLOOR PROTECTION DIMENSIONS: 30"x36"
VENTILATION: This cooking equipment is to be provided with an exhaust hood tested for compliance with the Standard for Ventilation Control and Fire Protection of Commercial Cooking Operations, NFPA 96, with the requirements in the Standard for Exhaust Hoods for Commercial Cooking Equipment, UL 710. Canadian Requirement: The Big Green Egg is to be provided with an exhaust hood tested for compliance with the National Building Code of Canada and the National Fire Code of Canada, or the requirements of CAN/ULC-S646. Australia Requirement: See Guidance Note by the Croydon Council for Class A2/A4/A5, the Australia EPA and Department for Administration and Information Services known as EPA 122/11.INSTALLATION AND OPERATION: Please refer to Manufacturer's installation and operation instructions for precautions, clearances, and to ventilation supplier's minimum required air flows required for installation of the exhaust hood, and references to building codes for details. CAUTION: Do not over fire – When flame spills out of the EGG, you are over-firing.
1
1a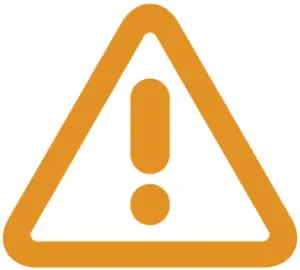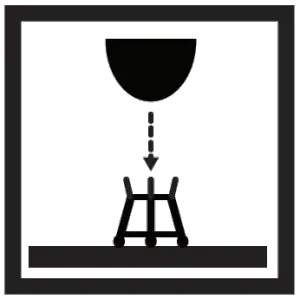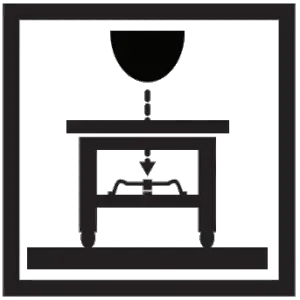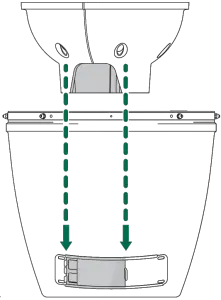 2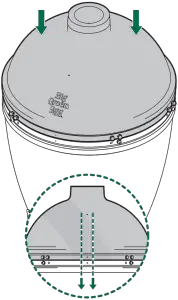 3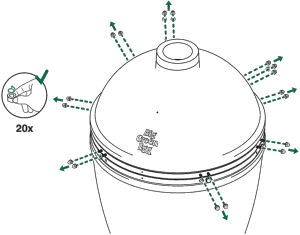 © Big Green Egg, Inc. All Rights Reserved Worldwide. No part of this document may be reproduced or transmitted in any form or by any means, digital, electronic, mechanical, photocopying, recording, or otherwise, without the prior written permission of Big Green Egg, Inc (BGE). All images and materials are protected by © copyright and all rights are reserved in any medium and any form of reproduction worldwide. Any use of these materials, including reproduction, modification, distribution or republication, without the prior written consent of Big Green Egg, is strictly prohibited. Big Green Egg®, including the Big Green Egg logo, are trademarks and/or registered trademarks of BGE in the USA and other countries throughout the world. All Rights are Reserved Worldwide. Warning: The unauthorized reproduction or distribution of this copyrighted work is illegal. Criminal copyright infringement, including infringement without monetary gain, is investigated by the FBI and is punishable by up to five years in federal prison and a fine of $250,000.
4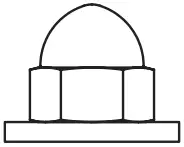 16x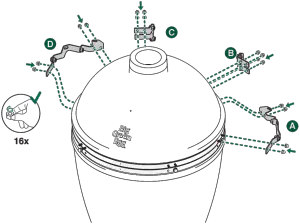 5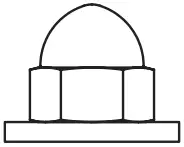 4x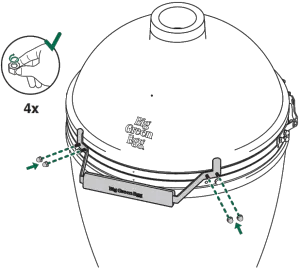 6  7/16" (11mm)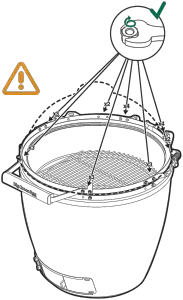 7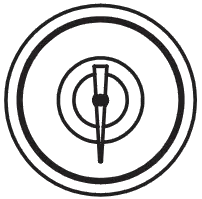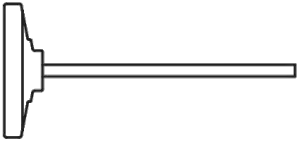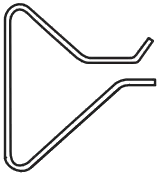 2x

4x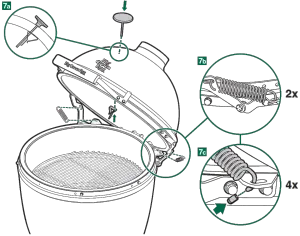 8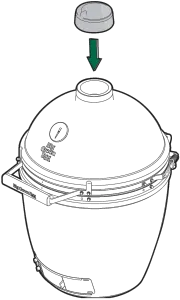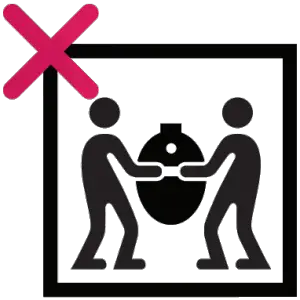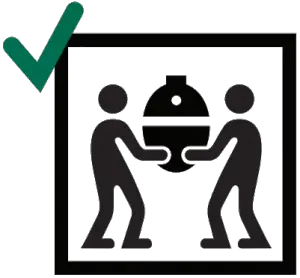 9

7/16" (11mm)1/2" (13mm)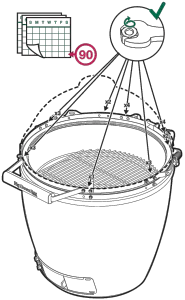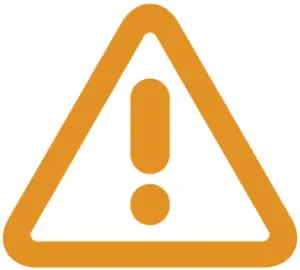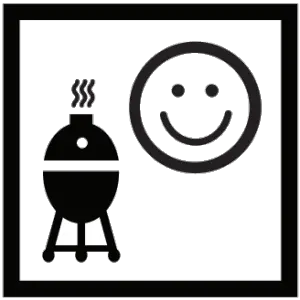 © COPYRIGHT BIG GREEN EGG INC
References
[xyz-ips snippet="download-snippet"]