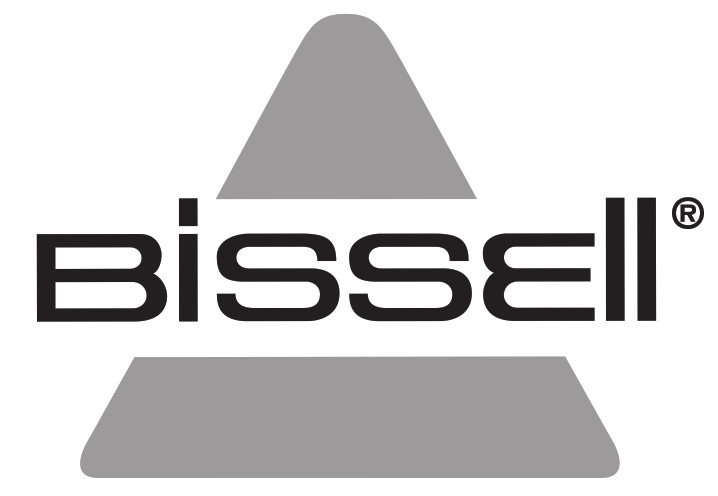 ADAPT™ ION PET2-in-1 Cordless Vacuum_______________USER GUIDE2286 SERIES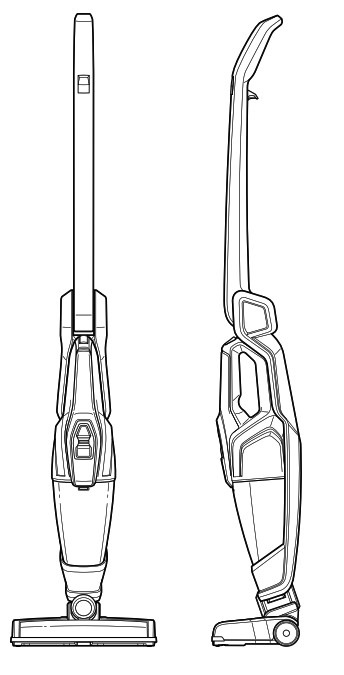 IMPORTANT SAFETY INSTRUCTIONS
READ ALL INSTRUCTIONS BEFORE USING YOUR STICK VACUUM.Always connect to outlet for charging. Unplug from outlet when not in use and before conducting maintenance. When using an electrical appliance, basic precautions should be observed, including the following:
WARNINGTO REDUCE THE RISK OF FIRE, ELECTRIC SHOCK OR INJURY:
Do not use outdoors or on wet surfaces.
Do not allow to be used as a toy. Close attention is necessary when used by or near children.
Do not use for any purpose other than described in this User's Guide. Use only manufacturer's recommended attachments.
Do not use with damaged cord or plug.  If appliance is not working as it should, has been dropped, damaged, left outdoors, or dropped into water, have it repaired at an authorized service center.
Do not put any object into opening.
Do not use with any opening blocked.
Do not unplug by pulling on cord. To unplug, grasp the plug, not the cord.
Do not handle charger, including charger plug and charger terminal with wet hands.
Do not charge the unit outdoors.
Use only the charger supplied by the manufacturer to recharge.
Do not incinerate the appliance even if it is severely damaged. The batteries can explode in a fire.
Keep openings free of dust, lint, hair, and anything that may reduce airflow.
Keep hair, loose clothing, fingers, and all parts of body away from openings and moving parts.
Use extra care when cleaning stairs.
Do not use to pick up flammable or combustible materials (lighter fluid, gasoline, kerosene, etc.) or use in areas where they may be present.
Do not pick up toxic material (chlorine bleach, ammonia, drain cleaner, etc.).
Do not use vacuum cleaner in an enclosed space filled with vapors given off by oil base paint, paint thinner, some moth-proofing substances, flammable dust, or other explosive or toxic vapors.
Do not pick up hard or sharp objects such as glass, nails, screws, coins, etc.
Do not pick up anything that is burning or smoking, such as cigarettes, matches, or hot ashes.
Do not use without Dirt Tank or filters in place.
Use only on dry, indoor surfaces.
Always turn off this appliance before connecting or disconnecting the motorized nozzle.
Do not pull or carry charger by the cord, use cord as a handle, close a door on cord, or pull cord around sharp edges or corners. Do not run appliance over cord.
Prevent unintentional starting. Ensure the switch is in the OFF-position before picking up or carrying the appliance. Carrying the appliance with your finger on the switch or energizing appliance that have the switch on invites accidents.
Under abusive conditions, liquid may be ejected from the battery; avoid contact. If contact accidentally occurs, flush with water. If liquid contacts eyes, additionally seek medical help. Liquid ejected from the battery may cause irritation or burns.
Do not use appliance that is damaged or modified. Damaged or modified batteries may exhibit unpredictable behavior resulting in fire, explosion or risk of injury.
Do not expose appliance to fire or excessive temperature. Exposure to fire or temperature above 130°C/265°F may cause explosion.
Follow all charging instructions and do not charge the appliance outside of the temperature range specified in the instructions. Charging improperly or at temperatures outside of the specified range may damage the battery and increase the risk of fire.
Have servicing performed by a qualified repair person using only identical replacement parts. This will ensure that the safety of the product is maintained.
Do not modify or attempt to repair the appliance except as indicated in the instructions for use and care.
Keep the temperature range of between 40-104°F when charging battery, storing unit or during use.
Use only with charger SIL, Model ZD5F230030US.
Recharge only with the charger specified by the manufacturer. A charger that is suitable for one type of battery pack may create a risk of fire when used with another battery pack.
SAVE THESE INSTRUCTIONS FOR FUTURE USE
This model is for household use only.
Thanks for buying a BISSELL Adapt™ Ion Pet!
We love to clean and we're excited to share one of our innovative products with you. We want to make sure your vacuum works as well in two years as it does today, so this guide has tips on using (pages 6-9), maintaining (pages 10-13), and if there is a problem, troubleshooting (page 14).Your vacuum needs a little assembly before you can put it to work, so flip to page 5 and let's get started!
What's In The Box?

NOTE: Standard accessories may vary by model. To identify what should be included with your purchase, please refer to the "Carton Contents" list located on the carton top flap.
Getting to Know Your Adapt™ Ion Pet
 Fingertip Controls
 2-Way Folding Handle Release Trigger
 Hand Vac Release Button
 Hand Vacuum Power Button
Dirt Tank Release
 Charging Light Indicator
 Detachable Hand Vacuum
 Dirt Tank
 Washable Filter Assembly
 Swivel Head
 Crevice Tool
 Upholstery Tool
 Charging Adapter Plug
Assembly

WARNINGDo not plug in your Adapt™ Ion Pet until you are familiar with all instructions and operating procedures.
Your BISSELL Adapt™ Ion Pet vacuum comes in two easy-to-assemble components and does not require any tools to assemble.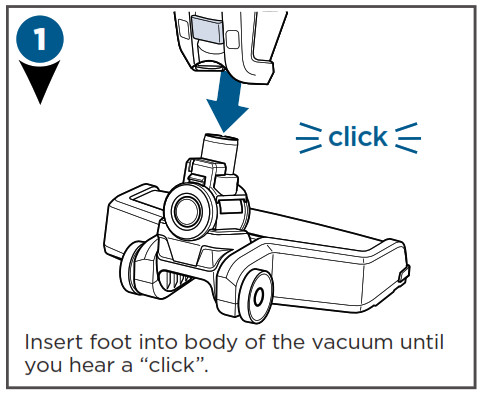 Charging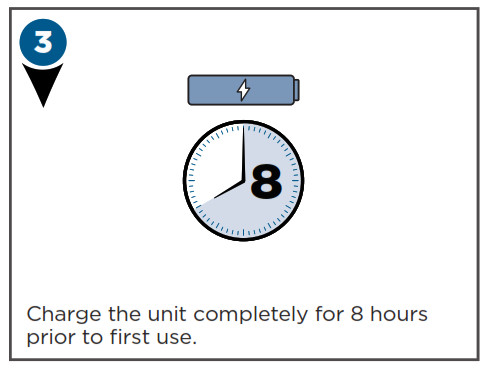 LED Light Display Status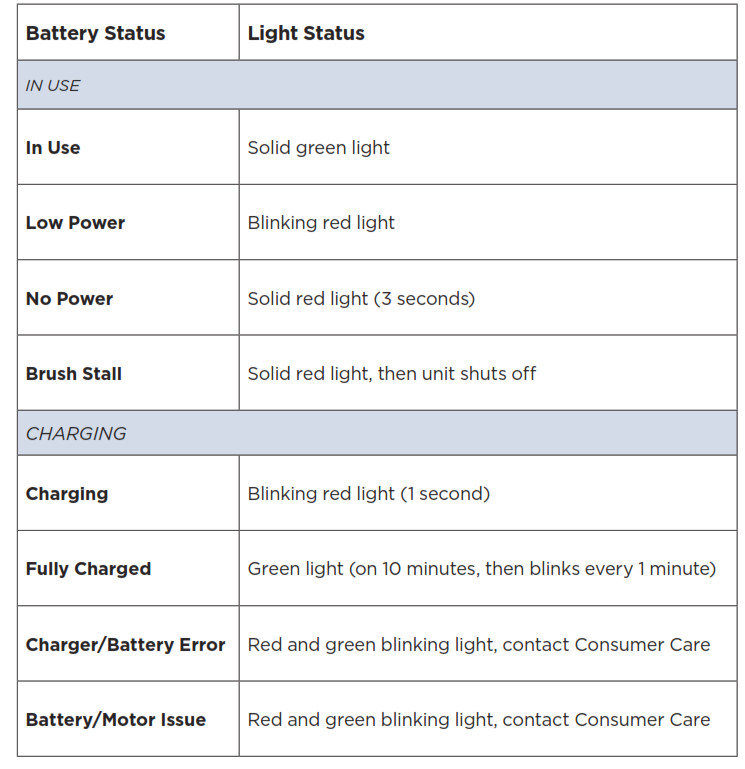 Using your Adapt™ Ion Pet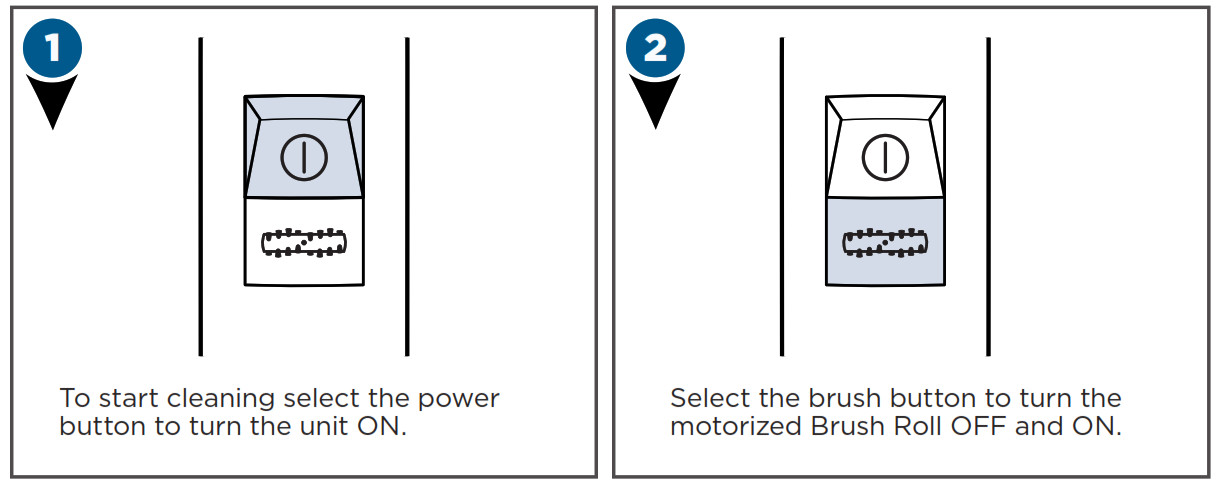 Operating 2-Way Folding Handle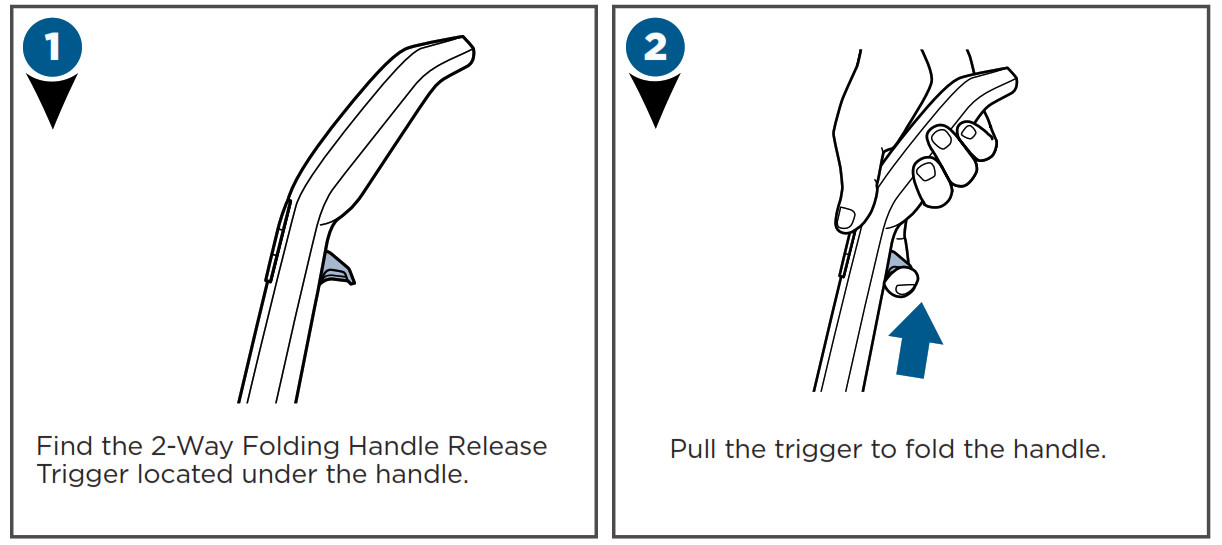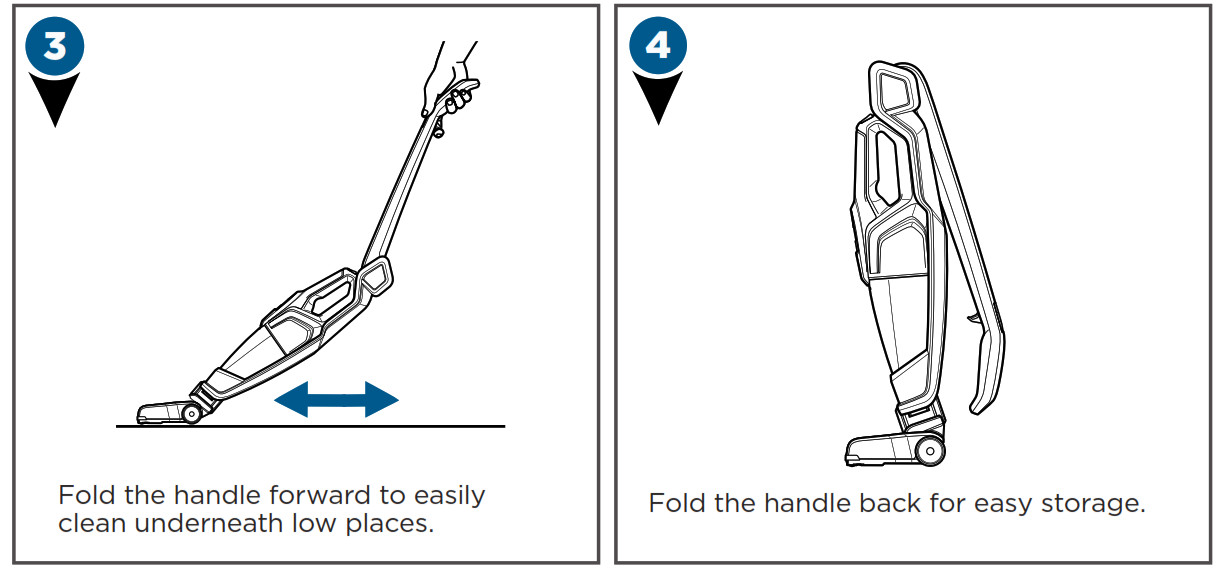 Removable Hand Vacuum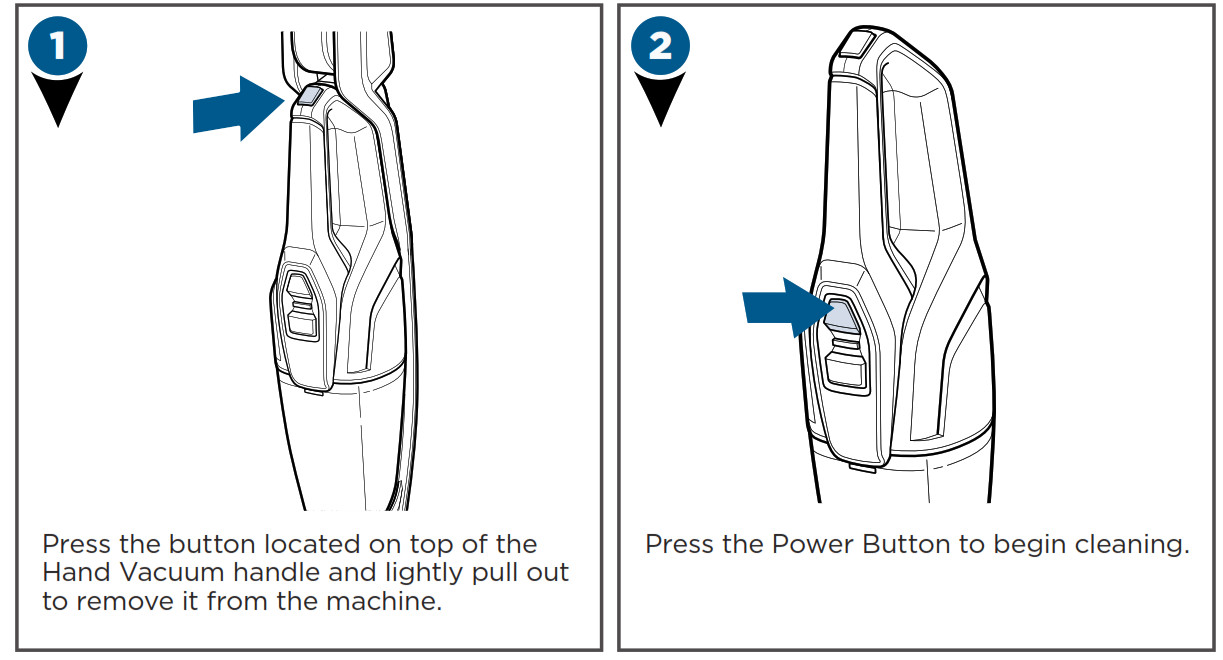 Hand Vacuum Tools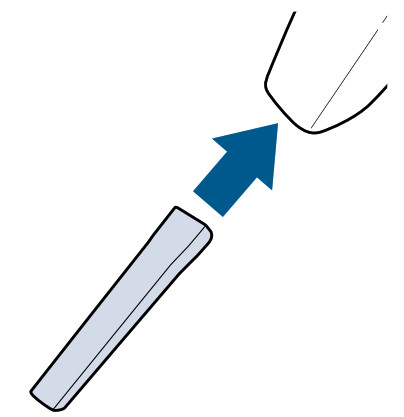 Your purchase comes with specially design tools to make pet cleanup easier. To attach any of the included tools, remove the Hand Vacuum from the base of the machine and insert the desired tool firmly into the Hand Vacuum Nozzle.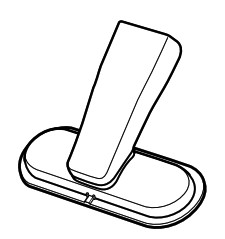 The Upholstery Tool has a felt strip that attracts pet hair while vacuuming upholstery.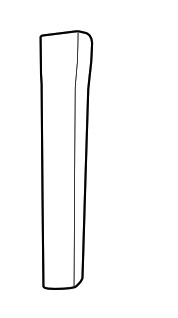 The Crevice Tool reaches narrow spaces.
Emptying the Dirt Tank

WARNINGTo reduce the risk of fire, electric shock or injury, turn power OFF and disconnect plug from electrical outlet before performing maintenance or troubleshooting.

WARNINGDo not operate your Adapt™ Ion Pet with damp or wet filters or without filters in place.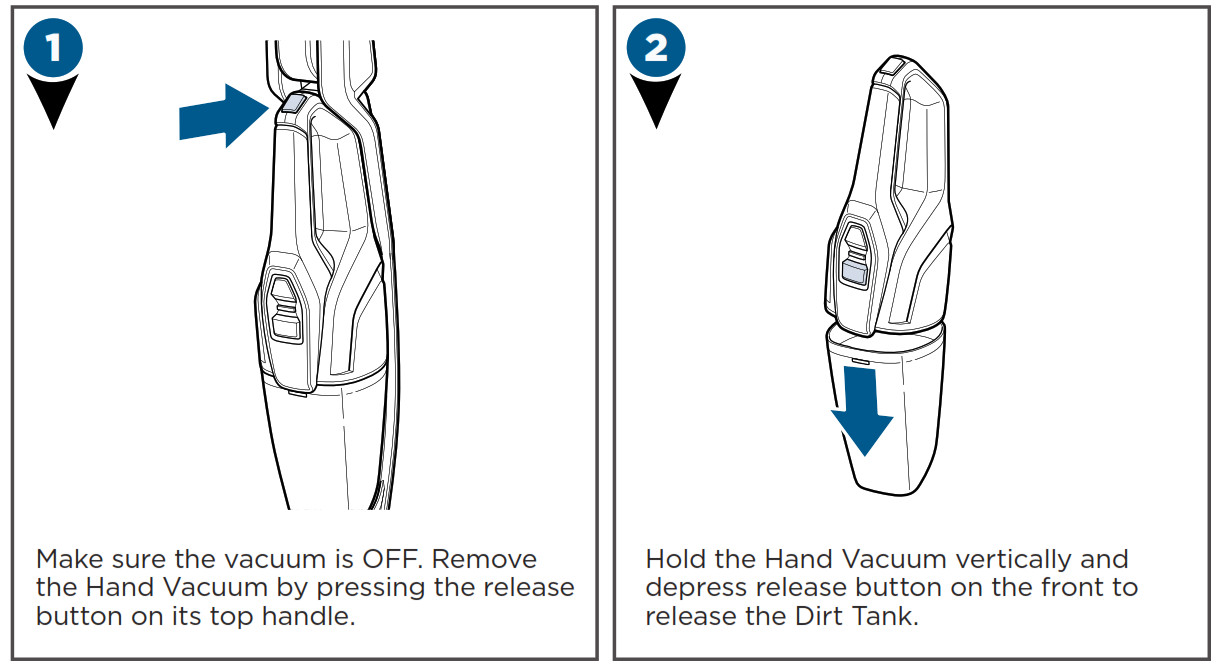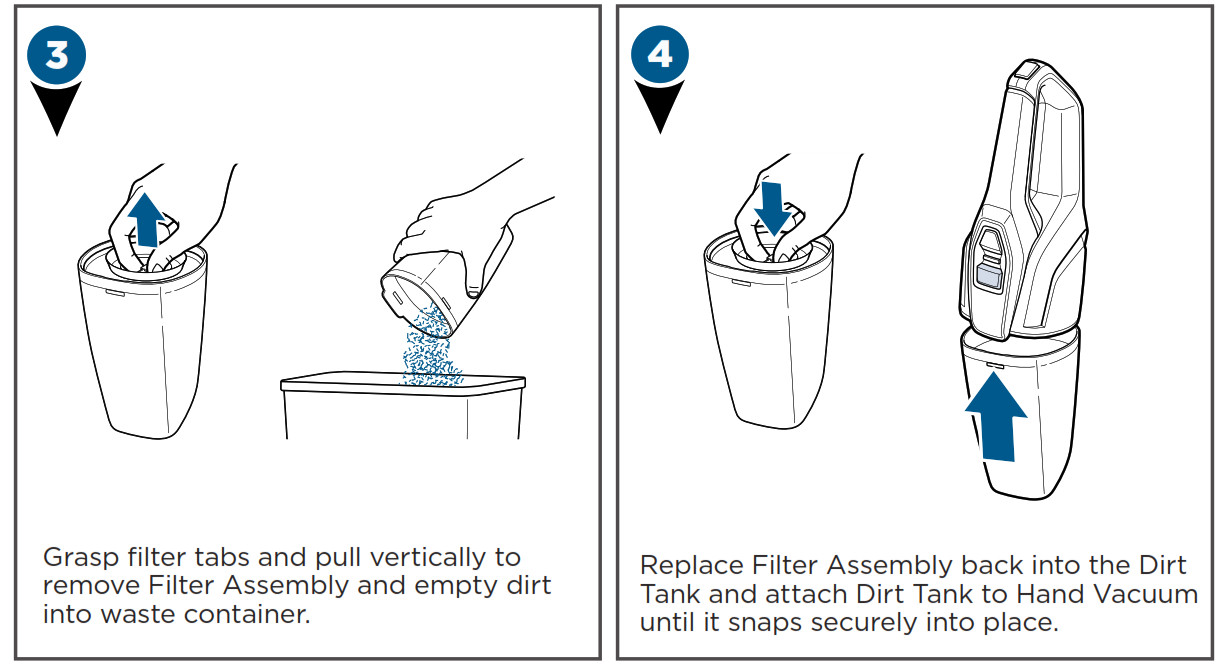 Cleaning the Filters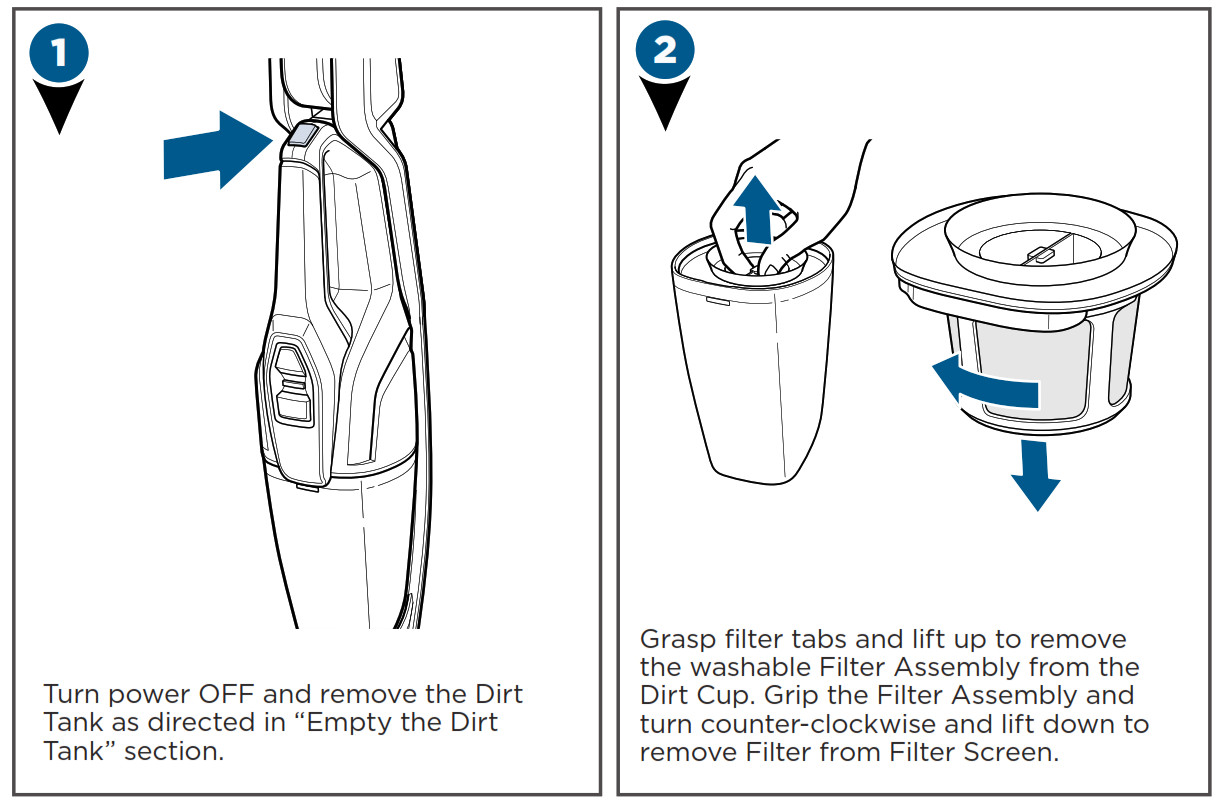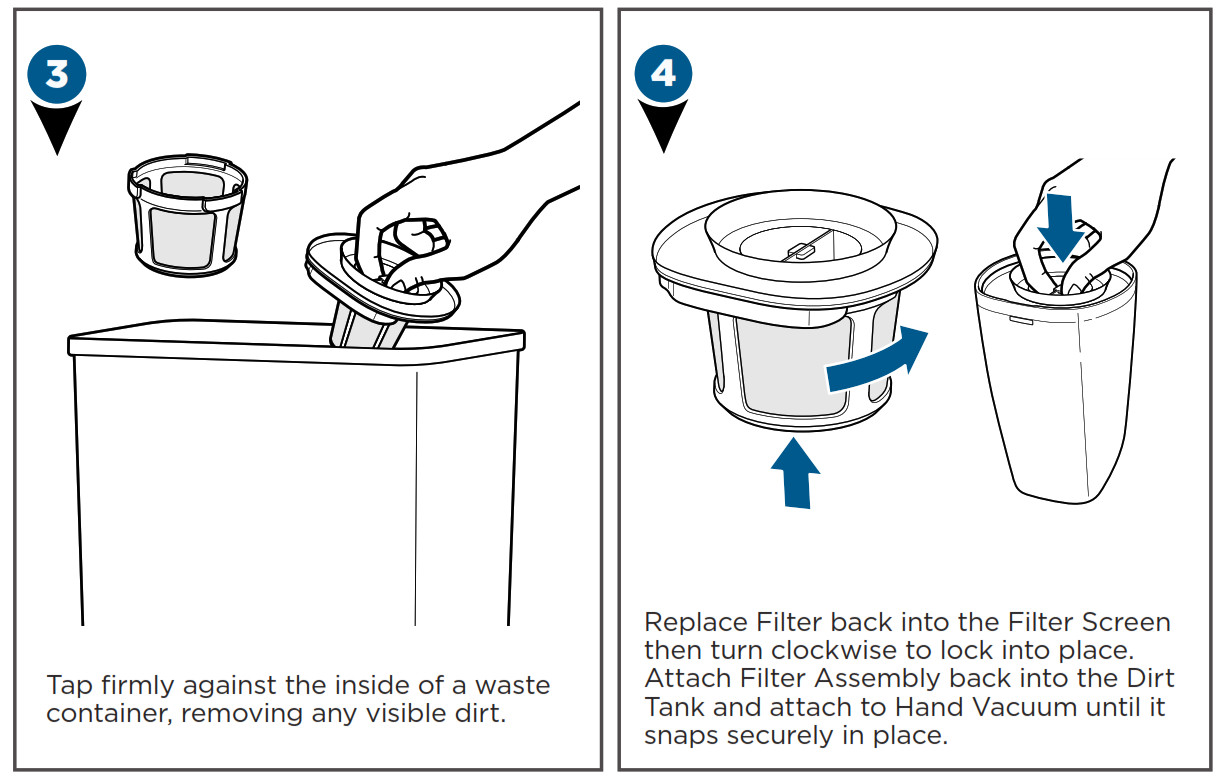 NOTE: You may rinse the Filter and screen in warm water to clean. The Filter and screen need to be 100% dry before reuse. The key to maximum performance is having a clean Filter. Cleaning the Filter after each use will help your vacuum operate at peak efficiency.
Maintaining the Brush Roll

WARNINGTo reduce the risk of fire, electric shock, or injury, turn the power OFF and disconnect plug from electrical outlet before performing maintenance or troubleshooting.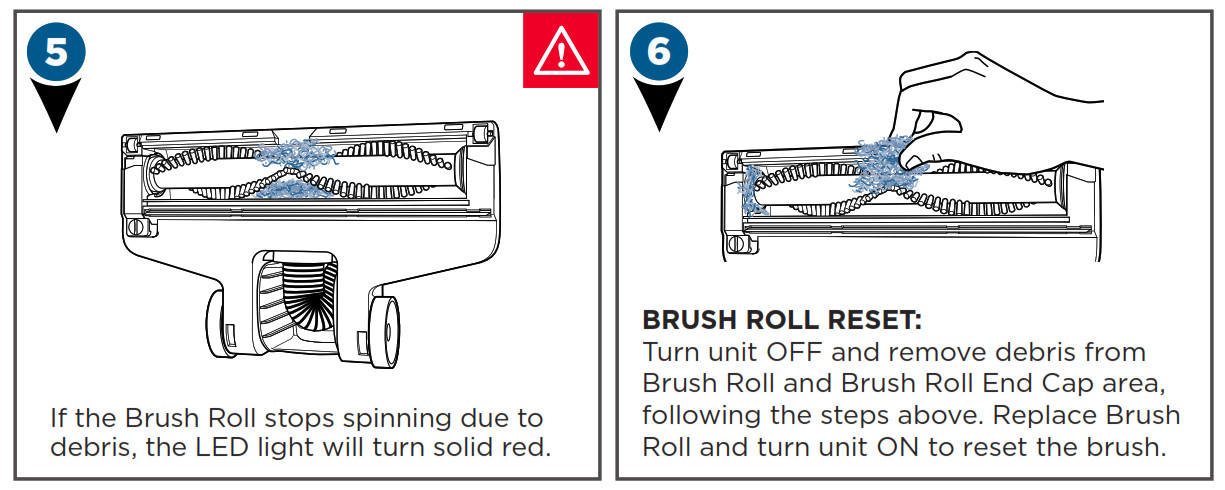 NOTE: Make sure the Brush Roll cover tab is locked back into place to prevent breaking or faulty Brush Roll.
Disposal of Batteries

NOTICEDisconnecting the battery will destroy the appliance and invalidate the warranty.



NOTE: Keep Battery Pack together – DO NOT separate individual batteries. For specific disposal instructions of batteries, please contact the RBRC (Rechargeable Battery Recycling Corporation) at 1-800-822-8837 or visit www.call2recycle.org.
Troubleshooting

WARNINGTo reduce the risk of fire, electric shock or injury, turn power OFF and disconnect plug from electrical outlet before performing maintenance or troubleshooting.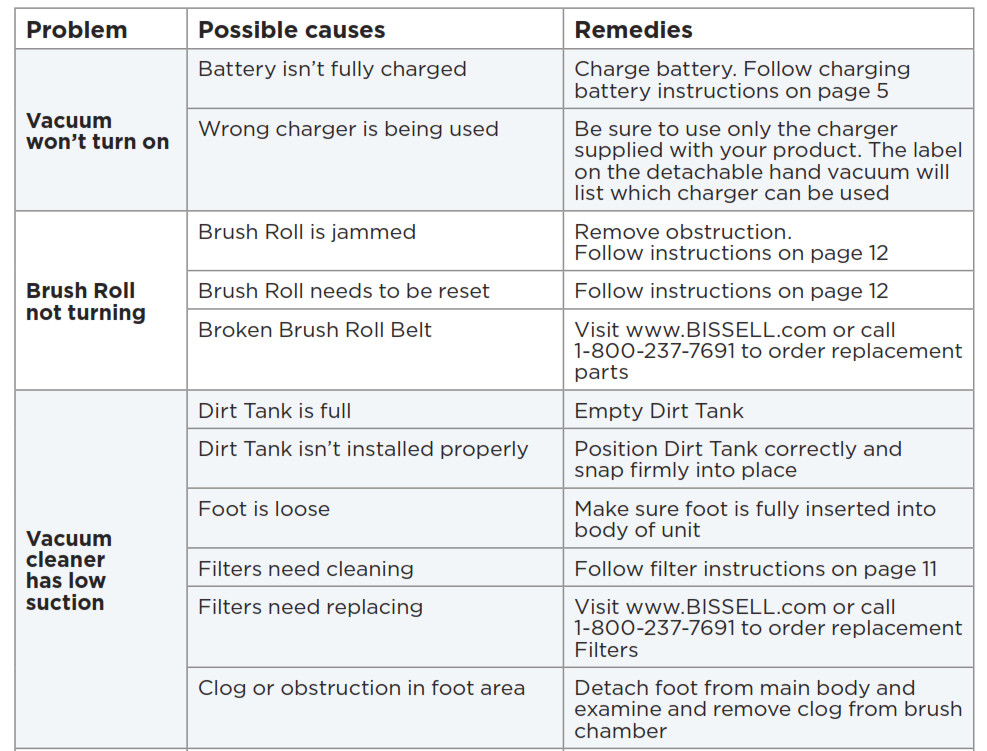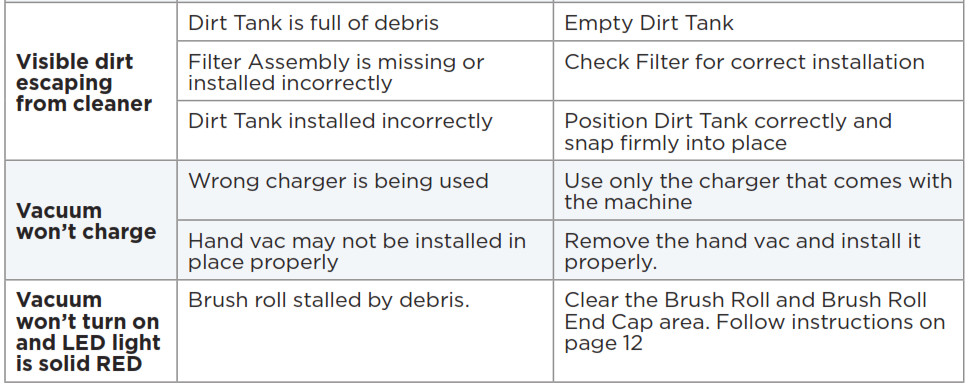 Warranty
This warranty gives you specific legal rights, and you may also have other rights which may vary from state to state. If you need additional instruction regarding this warranty or have questions regarding what it may cover, please contact BISSELL Consumer Care by E-mail, telephone or regular mail as described below.
Limited One-Year Warranty Subject to the *EXCEPTIONS AND EXCLUSIONS identified below, upon receipt of the product BISSELL will repair or replace(with new, refurbished, lightly used, or remanufactured components or products), at BISSELL's option, free of charge from the date of purchase by the original purchaser, for one year, any defective or malfunctioningpart.
See information below on "If your BISSELL product should require service."
This warranty applies to product used for personal, and not commercial or rental service. This warranty does not apply to fans or routine maintenance components such as filters, belts, or brushes. Damage or malfunction caused by negligence, abuse, neglect, unauthorized repair, or any other use not in accordance with the User's Guideis not covered.
BISSELL IS NOT LIABLE FOR INCIDENTAL OR CONSEQUENTIAL DAMAGES OF ANY NATURE ASSOCIATED WITH THE USE OF THIS PRODUCT. BISSELL'S LIABILITY WILL NOT EXCEED THE PURCHASE PRICE OF THE PRODUCT.
Some states do not allow the exclusion or limitation of incidental or consequential damages, so the above limitation or exclusion may not apply to you.
*EXCEPTIONS AND EXCLUSIONS FROM THE TERMS OF THE LIMITED WARRANTY
THIS WARRANTY IS EXCLUSIVE AND IN LIEU OF ANY OTHER WARRANTIES, EITHER ORAL OR WRITTEN. ANY IMPLIED WARRANTIES WHICH MAY ARISE BY OPERATION OF LAW, INCLUDING THE IMPLIED WARRANTIES OF MERCHANTABILITY AND FITNESS FOR A PARTICULAR PURPOSE, ARE LIMITED TO THE ONE-YEAR DURATION FROM THE DATE OF PURCHASE AS DESCRIBED ABOVE.
Some states do not allow limitations on how long an implied warranty lasts so the above limitation may not apply to you.
NOTE: Please keep your original sales receipt. It provides proof of date of purchase in the event of a warranty claim.
Service
If your BISSELL product should require service:Contact BISSELL Consumer Care to locate a BISSELL Authorized Service Center in your area.
If you need information about repairs or replacement parts, or if you have questions about your warranty, contact BISSELL Consumer Care.
Website:www.BISSELL.com/service-centersE-mail:www.BISSELL.com/email-usCall:BISSELL Consumer Care1-800-237-7691Monday – Friday 8am – 10pm ETSaturday 9am – 8pm ETSunday 10am – 7pm ET
Please do not return this product to the store.Other maintenance or service not included in the manual should be performed by an authorized service representative.For any questions or concerns, BISSELL is happy to be of service. Contact us directly at 1-800-237-7691.
Register your product today!
Registering is quick, easy and offers you benefits over the lifetime of your product.You'll receive:
BISSELL Rewards PointsAutomatically earn points for discounts and free shipping on future purchases.
Faster ServiceSupplying your information now saves you time should you need to contact us with questions regarding your product.
Product Support Reminders and AlertsWe'll contact you with any important product maintenance reminders and alerts.
Special PromotionsOptional: Register your email to receive notice of offers, contests, cleaning tips, and more!
Visit www.BISSELL.com/registration!
Visit us online at: BISSELL.comWhen contacting BISSELL, have model number ofcleaner available.Please record yourModel Number: ___________________________Please record yourPurchase Date: ___________________________
NOTE: Please keep your original sales receipt. It provides proof of purchase date in the eventof a warranty claim. See warranty page for details.
Parts & SuppliesFor Parts and Supplies, go to BISSELL.com and enter your model number in the search field.
We can't wait to hear from you!
We really do read your comments, tweets and posts.
Rate this product on BISSELL.com
or any of our retailer sites and let us (and millions of your closest friends) know what you think!
For cleaning tips and more visit www.BISSELL.com or find us at: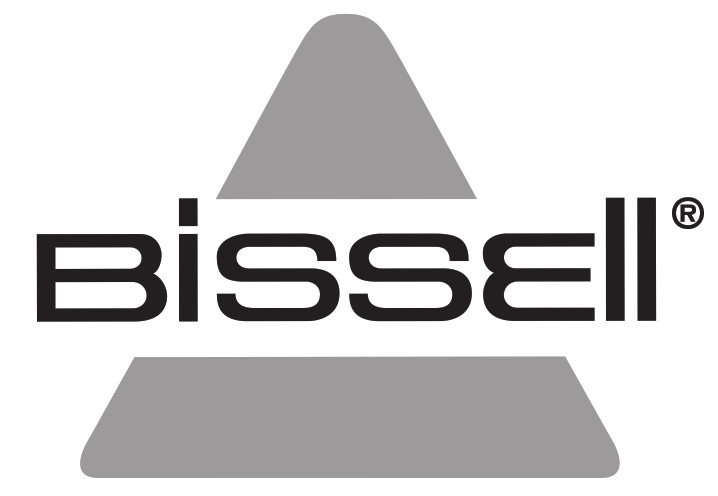 ©2018 BISSELL Homecare, IncGrand Rapids, MichiganAll rights reserved. Printed in ChinaPart Number 161-5701 05/18 RevCVisit our website at: www.BISSELL.com
ADAPT ION PET 2-in-1 Cordless Vacuum 2286 Series User Manual – ADAPT ION PET 2-in-1 Cordless Vacuum 2286 Series User Manual –
[xyz-ips snippet="download-snippet"]