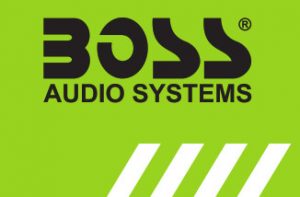 BOSS Speaker and Amplifier System User Manual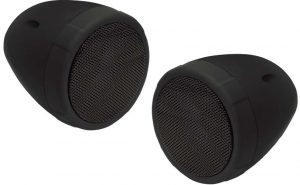 MCBK425BA
BLUETOOTH® | 3″ (76 mm) WEATHER RATED SPEAKER AND AMPLIFIER SYSTEM FEATURING BUILT-IN AMPLIFIER
BOSS Audio Systems3451 Lunar Court – Oxnard, CA 93030www.bossaudio.com805-751-4853 Customer ServiceTech Support: www.bossaudio.com/support

The Bluetooth® word mark and logos are registered trademarks owned by Bluetooth SIG, Inc. and any use of such marks by BOSS Audio Systems is under license. Other trademarks and trade names are those of their respective owners.
Congratulations on your purchase of a BOSS Audio Systems amplified speaker system. It has been designed, engineered and manufactured to bring you the highest level of performance and quality, for years of listening pleasure.
Thank you for making BOSS AUDIO SYSTEMS your choice for entertainment!
Specifications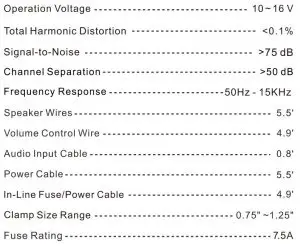 Bluetooth
To pair and connect your Bluetooth device to the MCBK425BA Enter Settings> Bluet ooth Menu > Search > " Boss Audio MCBK425BAn >If Prompted to enter a passcode enter : "0000"
Contents
High-Performance, Weatherproof Speakers ······· 2 PCS
Speaker Clamp Mounting Hardware ················ 1 PAIR
Rubber Mounting Shim s ····························· 4 PC S
Power Plug with Fuse – ———————————- 1 PC
Users Manual ………………………………………………………… 1 PC
Features
On/Off Switch
Aux-In (3.5 mm)
Speaker Clamp Mounts
Weatherproof Volume Control
High-Impact, High Temperature Speaker Enclosures
Weatherproof Speakers
Bluetooth® Audio Streaming
Installation
Screw the clamps to the bottom of the speakers.
Find a safe, ideal mounting location and fit the clamps over the chosen mounting bars.
Fasten the mounting screws after you review the safety of the mounting location.
Wiring
Remove the seat.
Route the fused power leads to the battery. (keep away from moving parts and/or hot exhaust)
Connect the RED ring terminal to the +12V post of the battery.
Connect the BLACK ring terminal to ground post of the battery.
Connect to the connector the white mating connector leading the speaker.
Power Switch
The switch is used to Power On/off the system.
It can be mounted near the volume control for easy access.
Reinstall the seat

Connections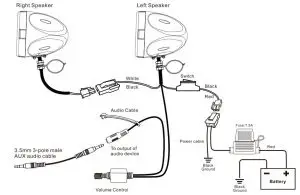 Note:
AUX 3.5 female input connector for output of other audio device like mobile phone, MP3, I pod and so on.
Should use standard 3.5mm 3-pole male plug AUX cable (not included).
Stop BT connection first when using the 3.5mm AUX input as an audio source input.
Amplifier and Loudspeaker Mounting Installation Reminder
The components and wiring should not be installed around any moving parts, keep away from ignition parts, fuel lines, or any hot exhaust.
Speakers should not be installed where they might inhibit safety features on the vehicle (i.e. lights, horns, brake levers, etc … ).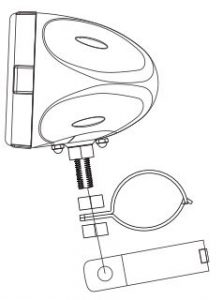 [xyz-ips snippet="download-snippet"]