PROBASS PROPODSUSER MANUAL
For better sound quality experience, suggest use IOS 8.0/ Android 4.3 or above operation system.
Product Introduction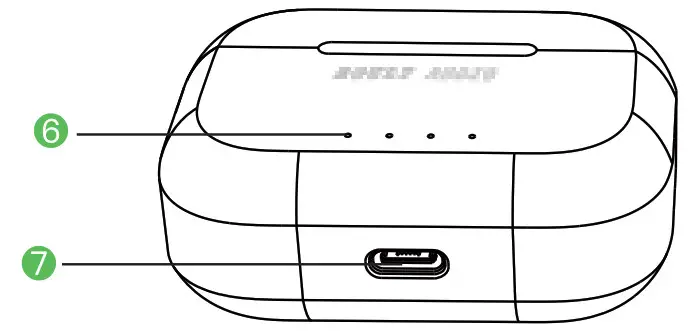 Silicone Eartips
Charging Pin
Earbuds Indicator
 Touch Control Area
Charging Pin
Indicator
Charging Connector
Connecting to Earbuds
First time Setup:Open the case and earbuds Bluetooth will automatically turn on. Turn your device Bluetooth on. Search for udio Propods and select to connect.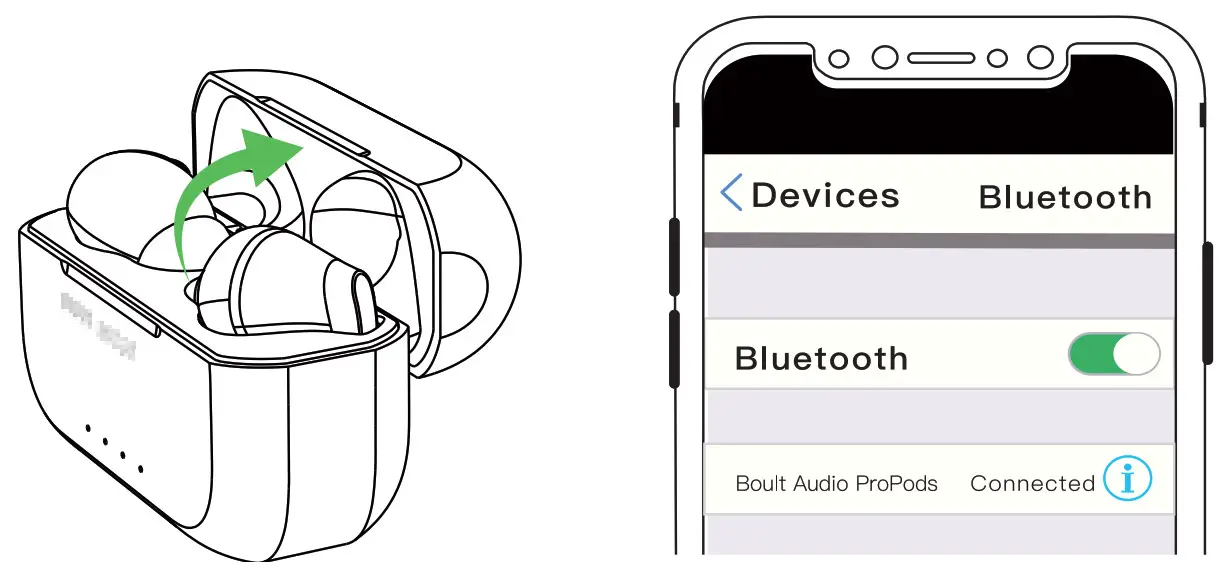 Regular use :Open the case opens the earbuds will automatically connect with a pre-connected device.
Start Listening
Place the earbuds into your ear and twist slightly for a comfortable and snug fit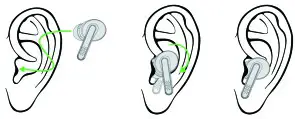 Note: Regularly clean the dust mesh after use to avoid the sound being blocked by dirt and debris.
Power On & Off
Power-On
Remove the earbuds from the case, they will automatically turn on and pair with each other.
Long press the touch control area on both earbuds at the same time for 3 seconds, then the earbuds will turn on and pair with each other.
Light status: One side ed and blue LED light alternatively, another side LED light slowly.
Power-Off
Earbuds will automatically turn off and enter charging mode when they are placed in the case.
Disconnecting the Bluetooth from the device and laying the earbuds down for mins will turn them off.
Start Charging
Charging the EarbudsPlace the earbuds into the case, once the charging pin connects, the light on the charging case will turn on to display the case battery remains, then the orth light keep white on indicating the earbuds charging, light oy is full.
Charging the CasePlug the charging case into 5V/1A adapter with a Type-C cable (include in the package).The charging light will ging. When full the white light will stay on and the case should be disconnected from the power source.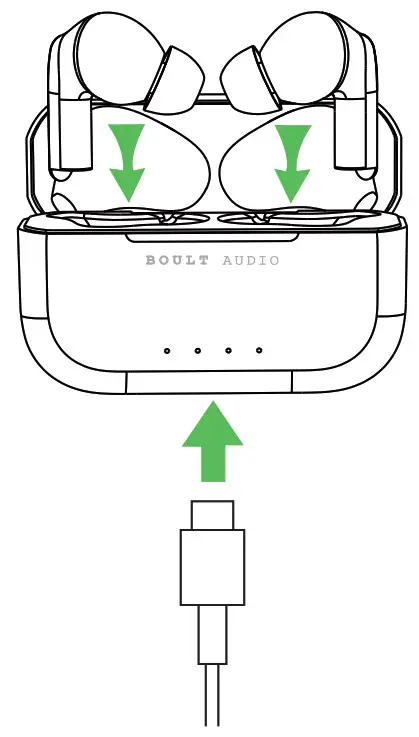 Specification
Bluetooth Standard: Version 5.0Bluetooth ProHSP/HFP/A2DP/AVRCPEarbuds Battery: 36mAH Li-polymer BatteryCharging Case Battery: 400mAHOutput Voltage of Base: 3.7VCharging time Earbuds- 1.5H, Charging case- 1HWorking time: About 4HStandby: About 60HWorking distance: 10MCompatible System: Android/IOS/Windows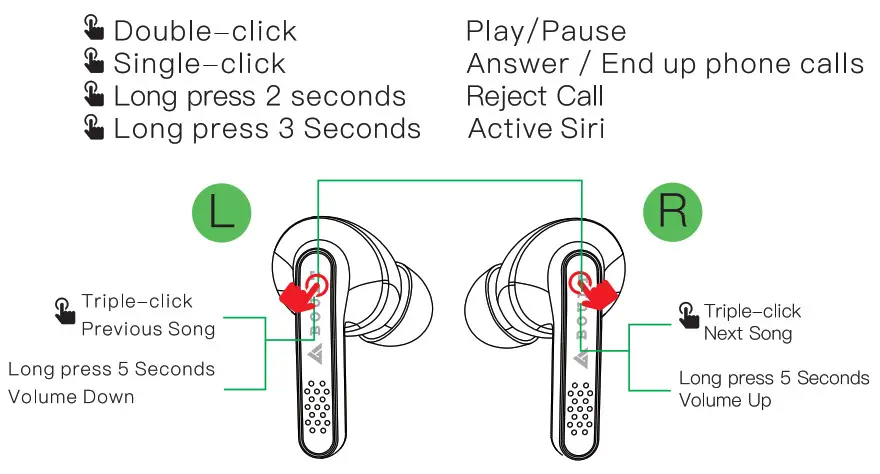 Pairing
Remove both earbuds from the case then triple-click the touch control area on both earbuds at the same time with in 10 seconds. After they get paired the master earbud one will red and blue LED light and the slave one will LED light slowly.
Trouble Shooting
P: The Parbuds dont pair with each other?A: Place the earbuds into case and close the lid. Take them out of the case and try to connect again. If this doesnt work, Please try above point 6. pairing.
P: The earbuds dont charge when place into the case.A: Check to see if the charging case light will turn on when earbuds are placed inside. If it doesnt light up charge the case
P: The sound is imbalanced between the left and right side.A: Please clean the earbuds mesh after use.
[xyz-ips snippet="download-snippet"]