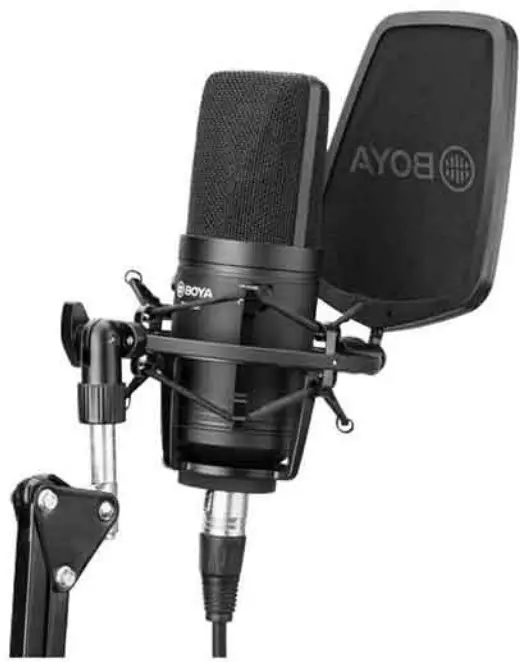 BY-M800Cardioid Condenser MicrophoneInstruction Manual
Instruction
Thanks for purchasing BOVA BY-M800!
BOYA BY-M800 is a large cardioid diaphragm condenser microphone with a smooth, flat, wide-range frequency response, it's perfect for for vocal and general instrument capturing in project and professional studio environments. It's featured with a cardioid pattern rejects off-axis sound, -10dB switch and 2-position low-cut filter switch. The microphone is with all sturdy metal construction housing design, and uses standard 24V or 48V phantom power, which is supplied through the standard XLR connector. A shockmount, pop filter, and 3m(10ft) cable are all included.
Contents:
BY-M800 condenser microphone
Studio-grade pop shield
Shockmount
3m(10ft) balanced XLR cable
General Functions
– Polar Pattern

 CardioidThe cardioid polar pattern is focusing audio capture in front of the capsule, minimizes unwanted ambient sound from the other sides and back of the microphone.This polar pattern is suitable for such situations when you want to pick up specific sund sources, such as recording vocals, guitar, pianos, stringed instruments, and more.
– High-Pass FilterA low-cut filter at 150 Hz allows you to eliminate low frequency hum and other low-frequency noises.
– A -10 dB pad switchA -10 dB pad switch provides more headroom when capturing transient signals that may otherwise cause peak distortion.
How to use it
Mount BY-M800 on 3/8″ and 5/8″ microphone stands or tripods. Note:When changing the mic position, always be sure to loosen the adjustment knob first to ensure you do not damage the shock mount.
Rotate the locking knob to adjust the microphone fits your position.Note:When recording any sound source, whether it be vocals, instruments or anything else, always spend time experimenting with microphone placement to ensure you are picking up the best possible sound. Adjust the microphone position as many times as you need to achieve your demand.
Mounted the supplied pop filter in front of a microphone. Note:The "BOYA" Logo on the face of the BY-M800 indicates the front of the microphone and the pickup area of the capsule. The "BOYA" Logo should always be facing towards the sound source that you wish to record.
Insert supplied XLR cable to to microphone
Features
Large gold-sputtered diaphragm
Great for studio and broadcast
Flat, wide-range frequency response
Cardioid pickup pattern
Controlled by low-cut filter switch
A selectable -10dB pad
Included shock mount & pop filter
24V or 48V phantom power
Standard XLR connector
3m(10ft) XLR cable included
Included 3/8″ and 5/8″ thread
Specifications:
| | |
| --- | --- |
| Acoustic Principle: | Condenser |
| Polar Pattern: | Cardioid |
| Diaphragm: | 34mm(1.3″ ) |
| Frequency Response: | 20- 20,000Hz |
| Sensitivity: | -33t3dB (0d6=1V/Pa fp 1KHz) |
| SN: | 80dB and more |
| Output Impedance: | 200 Ohm |
| Power Requirement: | 24V or 48V Phantom |
| Cable Length: | 3m(101t) |
| Dimensions: | 207 x 115 x 162mm |
| Weight: | 642g |
Frequency Response

Polar Pattern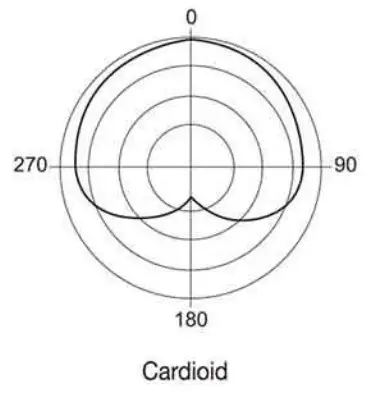 Maintaining Your Microphone
Keep your microphone away from dust, moisture, or water.
To clean the housing, wipe with a dry micro-fiber cloth to remove dust.
Store your microphone in the included pouch to protect it from dirt and dust.
Important Safety Information
Make sure that you follow all safety notes.
Keep these instructions for use in a safe place. If you sell the equipment or pass it on to someone else, you should also pass on these instructions for use.
Marking on the devicesWaste disposal and protection of the environment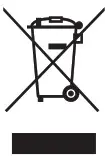 Electric and electronic appliances, as well as batteries, must not be disposed of together with domestic waste. The user is legally obliged to return electric and electronic appliances as well as batteries to specially set up public collecting points or the sales outlet once they have reached the end of their service 4n, life. Details are regulated

by national law. The symbol on the product, the instructions for use, or the packaging refers to these provisions. The recycling of waste equipment/batteries is an important contribution to the protection of our environment.
Danger of fire and short-circuit
Do not operate the device with wet hands.
Clean the equipment only in the way described in Maintaining Your Microphone.
Take care to avoid dropping the equipment. Make sure that the device is properly fastened and reliably mounted. If the device has been dropped, have it inspected by a skilled technician before you switch it on again.
Should the equipment be damaged or defective, or if you notice a scorching smell, remove the batteries immediately. Do not operate the device with a damaged housing and do not repair the device yourself. Have the device only repaired by a skilled service person.
SHENZHEN MAYZ PHOTO INDUSTRIAL., LTD.The BOYA logo Is a trademark which is registered and owned byShenzhen liayz Photo Industrial., Ltd.COPY RIGHT 2010-2020
[xyz-ips snippet="download-snippet"]