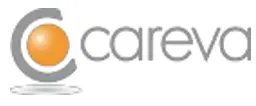 The Careva KIT can be fitted in all seats/chairs that have a solid backrest and an opening between the seat and backrest. All Careva products are positioning belts. An upright sitting position is required in order for the regular safety belt in vehicles to work optimally.
Safety first! All Careva products are positioning belts. Always use the regular safety seat belt together with a positioning belt in vehicles.CE Approval LVFS 2003: 11, LVFS 2001: 7, LVFS 2001: 5
Careva PELVIC KIT user manual, article no. 30222 (S), 30221(M), 30231 (L)The Pelvic Kit is used to prevent the person from sliding forwards or underneath.
Place the spinal belt around the back support and lock it at the back. Adjust so that the channels are at the front of the back support and tighten the straps so that the harness is securely fastened. See to that the Pelvic harness is placed through the channel of the spinal belt at level with the seat (as low as possible).
The Pelvic harness is pre-mounted and locked at the side using a separate G-lock. The G-lock is fixed in the channel of the spinal belt (at the bottom of the seat).
Unlock the pelvic harness at both sides, the crotch strap is fixed to the channel of the spinal belt and can be adjusted in length by using the velcro fastenings on the crotch section.
Place the person on top of the crotch strap on the chair and place the padded section over the pelvis. Lock at both sides, tighten.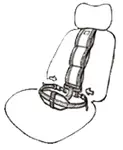 Careva ABTheres Svenssons gata 10S 41755 GothenburgSwedenPhone +46 (0) 31 222800[email protected]www.careva.se
References
[xyz-ips snippet="download-snippet"]