D-LinkDBA-1210P A1 Firmware Release NotesInstructions Manual
Firmware Version: 2.03.004Boot Code Version: 1.00Nuclias Portal Version: 2.1.3Published: May 28, 2020
These release notes include important information about D-Link Nuclias Access Point firmware revisions. Please verify that these release notes are correct for your Access Point:
Revision History and System Requirement:

Upgrade Instructions:
When the device added to Nuclias portal, the Nuclias portal will automatically update the AccessPoint firmware to the latest version. User can go to SETTINGS → Firmware → ACCESS POINTUPGRADE to change the firmware upgrade policy and there are three options: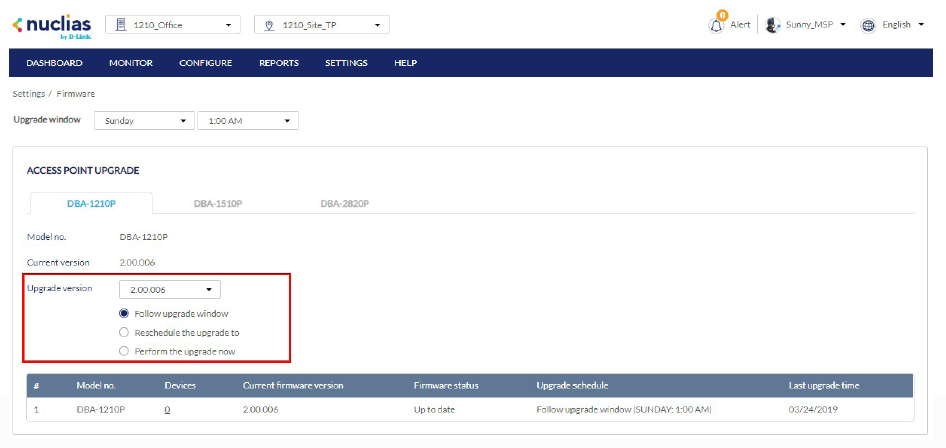 New Features: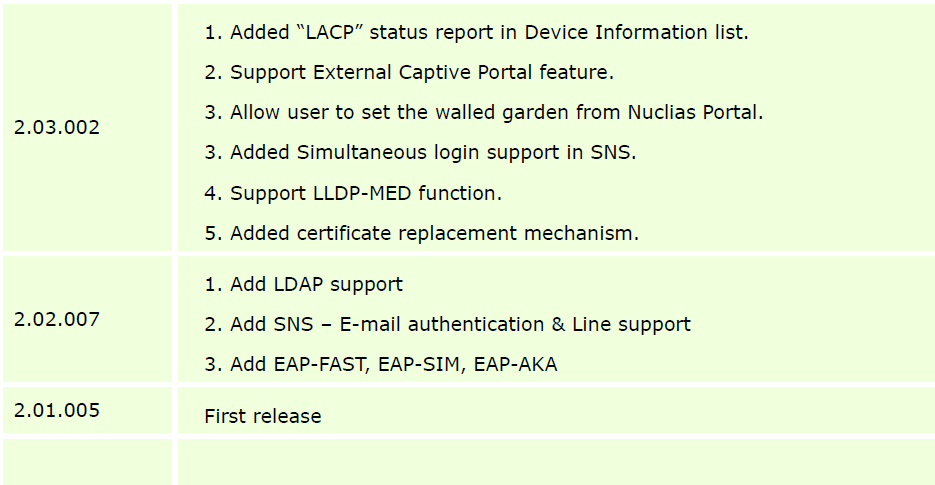 Changes of Command Line Interface:
The section below only shows command line changes that may bring backward compatibilityissues with configuration settings for previous version of firmware.Any new feature commands that do not have backward compatibility issues are not included in thebelow section.

Problem Fixed: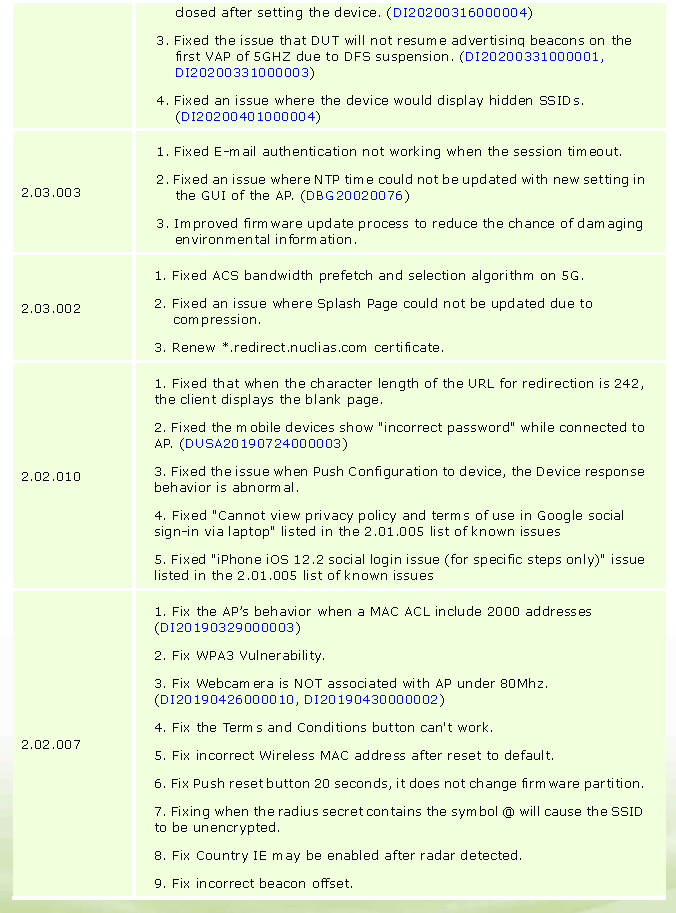 * D-Link tracking number is enclosed in ()
Known Issues:

– DBA-1210P A1 QIG V1.0– Nuclias user manual
[xyz-ips snippet="download-snippet"]