Digital to Analog Audio Converter

ManualDS-40133 Rev. 2
Digital to Analog Audio ConverterThank you for purchasing this Audio Converter. For optimum performance and safety, please read these instructions carefully before connecting, operating, or adjusting this product. Please keep this manual for future reference
Introduction
The converter converts your digital audio signal (coaxial or optical TOSLINK input) into an analog signal (cinch stereo output).This conversion allows you to connect your modern digital audio devices from your television, media player, or DVD/Blu-ray player to your analog stereo system.Compact metal housing can let you place this converter anywhere and provides excellent shielding.
Features
Convert a digital coaxial or TOSLINK audio signal into an analog stereo signal
Connect your new devices with your analog stereo system
Inputs: 1 coaxial / 1 optical TOSLINK
Output: 1 cinch stereo
Excellent signal quality due to an integrated noise filter that prevents humming and static
Metal housing for perfect shielding
Low power consumption of max. 0.5 W
Sampling rates: 32, 44.1, 48, and 96 kHz
Power supply included (5 V/1 A)
 Color: Black
Package Content
 Digital to Analog Converter
5V DC Power Supply
User Manual
Panel Description
Digital to Analog Audio ConverterSpecifications
Signal Input/ Output
Input Audio format
Digital Audio
Output Audio format
Analog Audio
Audio Connector
Input Audio Connector
1 x Toslink,1 x RCA(coaxial)
Output Audio Connector
2 x RCA(R/L)
Sampling Rate
32,44.1,48 and 96KHz
Mechanical
Size(L-W-H)
51x41x26MM
Wight(Net)
78e
Environmental
Operating Temperature
0 C to 70 C
Operating Humidity
10% to 85% RH (no condensation)
Storage Temperature
-10 C to +80 C
Storage Humidity
5% to 90% RH (no condensation)
Power Requirement
External Power Supply
5V DC @1A
Power Consumption
0.5 Watts (max)
Regulatory Approval
CE, FCC
Note: Specification is subject to change without notice.
Connection and Operation
Before installation, please make sure all devices you wish to connect have been turned off
Connect the audio source device to the Converter with appropriate Toslink or Coaxial cable
Connect the A/V Receivers or Amplifiers to the Converter with appropriate R/L cinch cable
Insert the DC plug of the 5V power supply into the converter and then connect the power adapter to the power outletAttention: Insert / Extract cable gently
6.1 Connection Diagram

Hereby Assmann Electronic GmbH declares that the Declaration of Conformity is part of the shipping content. If the Declaration of Conformity is missing, you can request it by post under the below-mentioned manufacturer address.
www.assmann.comAssmann Electronic GmbHAuf dem Schüffel 358513 LüdenscheidGermany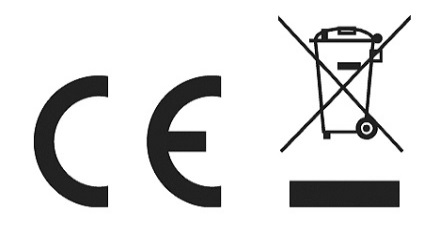 References
[xyz-ips snippet="download-snippet"]