DISCLAIMER AND SAFETY GUIDELINES
Disclaimer and Warning
Congratulations on purchasing your new DJI OSMO product. The information in this document affects your safety and your legal rights and responsibilities. Read this entire document carefully to ensure proper configuration before use. Failure to read and follow instructions and warnings in this document may result in serious injury to yourself or others, damage to your DJI OSMO product, or damage to other objects in the vicinity. This document and all other collateral documents are subject to change at the sole discretion of DJI OSMO. For upto-date product information, visit http://www.dji.com and click on the product page for this product. TM
By using this product, you hereby signify that you have read this disclaimer and warning carefully and that you understand and agree to abide by the terms and conditions herein. You agree that you are solely responsible for your own conduct while using this product, and for any consequences thereof. You agree to use this product only for purposes that are proper and in accordance with all applicable laws, rules, and regulations, and all terms, precautions, practices, policies and guidelines DJI OSMO has made and may make available. DJI OSMO accepts no liability for damage, injury or any legal responsibility incurred directly or indirectly from the use of this product. The user shall observe safe and lawful practices including, but not limited to, those set forth in this document.
OSMO is a trademark of SZ DJI OSMO TECHNOLOGY CO., LTD. (abbreviated as "DJI OSMO") and its affiliated companies. Names of products, brands, etc., appearing in this manual are trademarks or registered trademarks of their respective owner companies.
Glossary
The following terms are used throughout the product literature to indicate various levels of potential harm when operating this product:

WARNINGFailure to properly follow procedures may result in property damage, collateral damage, and serious or superficial injury.CAUTION: Failure to properly follow procedures may result in property damage and serious injury.NOTICE: Failure to properly follow procedures may result in property damage, a small possiblity of injury, or no possibility of injury.

Read the user manual to become familiar with the features of this product before operating. Failure to operate the product correctly can result in damage to the product, personal property, and cause serious injury. This product must be operated with caution and common sense and requires some basic mechanical ability.Failure to operate this product in a safe and responsible manner could result in injury or damage to the product or other property. This product is not intended for use by children without direct adult supervision.Do not use with incompatible components or alter this product in any way outside of the documents provided by SZ DJI OSMO TECHNOLOGY CO., LTD. These Safety Guidelines contain instructions for safety, operation and maintenance. It is essential to read and follow all of the instructions and warnings in the user manual, prior to assembly, setup or use, in order to operate the product correctly and avoid damage or serious injury.
Before You Begin
The following documents have been produced to help you safely operate and make full use of your DJI Pocket 2 :DJI Pocket 2 Disclaimer and Safety GuidelinesDJI Pocket 2 Quick Start GuideDJI Pocket 2 User Manual
Check that you have all of the included parts. Read the entire user manual and watch the tutorial videos on the product page of the official DJI website (http://www.dji.com/pocket-2). Read the Disclaimer and Warning above to understand your legal rights and responsibilities. If you have any questions or problems during the installation, maintenance or use of this product, please contact DJI OSMO or a DJI OSMO authorized dealer.
Safety Guidelines

WARNING
DO NOT allow the product to come into contact with any kind of liquid. DO NOT leave product out in the rain or near a source of moisture. DO NOT drop the product into water. If the inside of the battery comes into contact with water, chemical decomposition may occur, potentially resulting in the battery catching on fire, and may even lead to an explosion.
Put out any product fire using water, sand, fire blanket or a dry powder fire extinguisher.
The product should be used in temperatures from 0℃ to 40℃. Use of the product in environments above 40℃ can lead to a fire or explosion. Use of product below 0℃ can lead to permanent damage.
Never disassemble or pierce the product in any way or the battery may leak, catch fire, or explode.
DO NOT drop or strike the product. DO NOT place heavy objects on the product.
DO NOT heat the product. DO NOT put the product in a microwave oven or in a pressurized container.
DO NOT leave the product near heat sources such as a furnace or heater. DO NOT leave the product inside of a vehicle on hot days. The ideal storage temperature is 22℃-28℃.
DO NOT store the product fully discharged for long periods of time, otherwise it will over discharge and lead to permanent damage.
CAUTION:
Intricate components inside the DJI Pocket 2 may be damanged upon impact and cause the gimbal to malfunction.
Ensure there is nothing obstructing the gimbal when the DJI Pocket 2 is powered on.
The DJI Pocket 2 is not water resistant. DO NOT use any liquid cleansers. Only use a soft dry cloth to clean the DJI Pocket 2.
Keep the DJI Pocket 2 away from sand and dust to safeguard the sensors in the motors.
When the DJI Pocket 2 is not in use, it is recommended to use the provided cover to protect the universal port. Avoid touching the universal port during use as it may become hot.
DO NOT cover or touch the ventilation area of the DJI Pocket 2 as it may become hot during use. The DJI Pocket 2 will stop shooting if any overheating is detected.
To prevent unnecessary gimbal damage, place the DJI Pocket 2 into its case correctly.
Make sure to hold the DJI Pocket 2 and your smartphone firmly when using the smartphone adaptor to mount your smartphone to the DJI Pocket 2.
The DJI Pocket 2 Smartphone Adapter and Mini Control Stickare small objects. Keep them away from children and avoid swallowing.
NOTICE:
It is a good practice to monitor the charging progress and disconnect the product when fully charged.
Discharge the battery to 40%-65% if it will NOT be used for 10 days or more. This can greatly extend the battery life.
Discharge and charge the battery completely once every three months to keep it in good condition.
Hold the DJI Pocket 2 still when it is powering up to ensure it starts up successfully.
Specifications
| | |
| --- | --- |
| Name | DJI POCKET 2 |
| Model | OT-210 |
| Input | 5 V/2 A |
| Battery Capacity | 875 mAh |
| Operating Temperature | 0° to 40° C (32° to 104° F) |
Compliance Information
FCC Compliance StatementSupplier's Declaration of ConformityProduct name: DJI POCKET 2Model Number: OT-210Responsible Party: DJI Technology, Inc.Responsible Party Address: 201 S. Victory Blvd., Burbank, CA 91502Website: www.dji.com
We, DJI Technology, Inc., being the responsible party, declares that the above-mentioned model was tested to demonstrate complying with all applicable FCC rules and regulations. This device complies with part 15 of the FCC Rules. Operation is subject to the following two conditions: (1) This device may not cause harmful interference, and (2) this device must accept any interference received, including interference that may cause undesired operation.Any changes or modifications not expressly approved by the party responsible for compliance could void the user's authority to operate the equipment.
ISED ComplianceCAN ICES-3 (B)/NMB-3(B)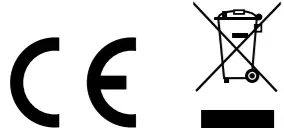 Environmentally-friendly disposal Old electrical appliances must not be disposed of together with the residual waste, but have to be disposed of separately. The disposal at the communal collecting point via private persons is for free. The owner of old appliances is responsible to bring the appliances to these collecting points or to similar collection points. With this little personal effort, you contribute to recycle valuable raw materials and the treatment of toxic substances.

http://www.dji.com/supportThis content is subject to change.Download the latest version fromhttp://www.dji.com/pocket-2/downloadsOSMO is a trademark of DJI OSMO.Copyright © 2020 DJI OSMO All Rights Reserved.

YCBZSS00142402Printed in China.
[xyz-ips snippet="download-snippet"]