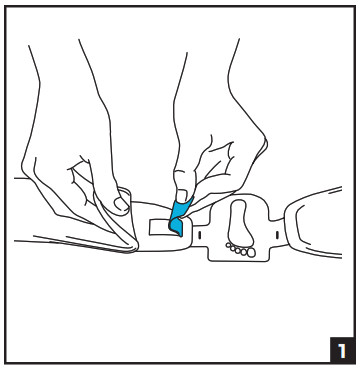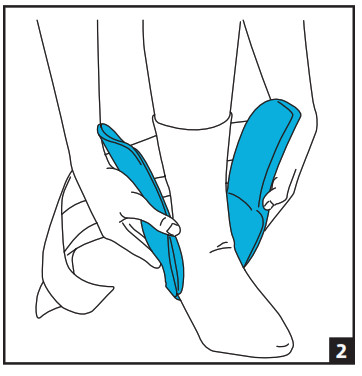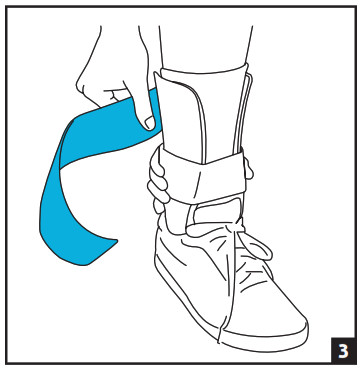 BEFORE USING THE DEVICE, PLEASE READ THE FOLLOWING INSTRUCTIONS COMPLETELY  AND CAREFULLY. CORRECT APPLICATION IS VITAL TO THE PROPER FUNCTIONING OF THE DEVICE.
INTENDED USER PROFILE:The intended user should be a licensed medical professional, the patient, the patient's caretaker, or a family member providing assistance. The user should be able to read, understand and be physically capable to perform all the directions, warnings and cautions provided in the information for use.
INTENDED USE/INDICATIONS:
The Sport Stirrup is suitable for Chronic Ankle Instability (CAI). This condition often develops after repeated ankle sprains. Soft-good/semi-rigid designed to restrict motion through elastic or semi-rigid construction.
CONTRAINDICATIONS: N/A
WARNINGS AND PRECAUTIONS:
1) Do not use over open wounds.2) If you experience any pain, swelling, sensation changes, or any unusual reactions while using this product, consult your medical professional immediately.3) Do not use this device if it was damaged and/or package has been opened.4) If you develop an allergic reaction and/or experience itchy, red skin after coming into contact with any part of  this device, please stop using it and contact your healthcare professional immediately. NOTE: Contact manufacturer and competent authority in case of a  serious incident arising due to usage of this device.
APPLICATION INFORMATION:
ADJUST HEELPAD WIDTH• Open brace and lift the bottom of air cells until heel straps are fully exposed.• Peel up heel straps and adjust helped width for a snug fit (Fig. 1).• Firmly press heel straps and air cells back in place.
APPLY BRACE• Put on absorbent sock or ankle wrap.• Place round edge of heel pad under heel.• Align brace sides with ankle (Fig. 2).
SECURE STRAPS• Secure straps from bottom to top.• Put on lace shoe or sneakers.
ADJUST BRACE• Squeeze brace sides together with one hand.• Tighten straps from bottom to top with another hand (Fig. 3).• Tighten for comfortable support.
SPORT STIRRUP FIT ADJUSTMENT
Sport Stirrup air cells are pre-inflated and normally do not require adjustment.If you experience pinching or uneven pressure:
Reposition brace or
Readjust helped and straps. Use lines on heelpad as a reference.If condition persists, adjust Aircell volume (too much air will reduce support):
Unfold valve on top of Aircell.
Insert inflation tube into valve 1 ½".
Remove a small amount of air by gently squeezing Aircell or,
Add a small amount of air by blowing into tube.
Squeeze valve flat just below tube, and slowly remove tube.
Fold valve.
CAUTION:Always wear an absorbent sock when using the Sport Stirrup.
CLEANING INSTRUCTIONS: The entire Sport Stirrup can be hand washed in lukewarm water with mild soap and air-dried.WARRANTY: DJO, LLC will repair or replace all or part of the unit and its accessories for material or workmanship defects for a period of six months from the date of sale.
FOR SINGLE PATIENT USE ONLY.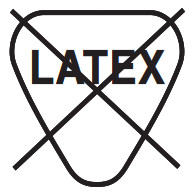 NOT MADE WITH NATURAL RUBBER LATEX.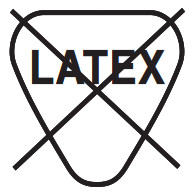 NOTICE: WHILE EVERY EFFORT HAS BEEN MADE IN STATE-OF-THE-ART TECHNIQUES TO  OBTAIN THE MAXIMUM COMPATIBILITY OF FUNCTION, STRENGTH, DURABILITY AND COMFORT, THERE IS NO GUARANTEE THAT INJURY WILL BE PREVENTED THROUGH THE USE OF THIS PRODUCT.
[xyz-ips snippet="download-snippet"]