HIGH-FIDELITY GAMING HEADSET
Please visit HECATE website for the full version user manual: www.hecategaming.com
  Product accessories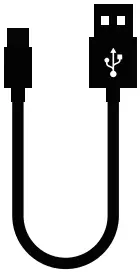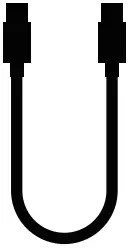 USB cable                  Type-C cable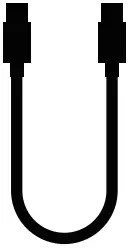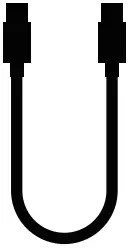 3.5mm cable              User manual
  Product description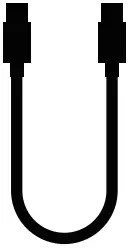 1 Microphone switchWhen the headset is powered on, the microphone and dual-mic ENC (Environmental Noise Cancellation) functions will be enabled by default, and the microphone indicator will be lit; Press to disable the microphone, and the microphone indicator will be off.
2 Volume controlScroll upward: volume upScroll downward: volume down
3 3.5mm port 

4 Type-C port 

5 Microphone indicatorMicrophone enabled: indicator is litMicrophone disabled: indicator is off

1 Music/game modePress: mode switch
2 RGB lights switchIt is ice blue light by default when the headset is powered on.Press: switch light effects;enable light effects(light effects already disabled)Press and hold: disable light effects
Note: Images are for illustrative purposes only and may differ from the actual product.
  Maintenance
Keep the product away from humid places to avoid affecting internal circuit. Do not use the product during intense exercise or with much sweat to prevent sweat from dropping into the product to make damage.
Do not put the product in places exposed to sun or with high temperature. High temperature will shorten service life of electronic components, damage battery and make plastic components deformed.
Do not put the product in cold places to avoid damaging internal circuit board.
Do not dismantle the product. Non-professional personnel may damage the product.
Do not drop, strongly vibrate, strike the product with hard object to avoid damaging internal circuit.
Do not use drastic chemicals or cleaner to clean the product.
Do not use sharp objects to scratch product surface to avoid damaging shell and affecting facade.
Model: EDF700004Edifier International LimitedP.O. Box 6264General Post OfficeHong Kong
www.hecategaming.comDesigned by DONGGUAN EDIFIER ESPORTS TECHNOLOGY CO., LTD.
www.edifier.com© 2020 Edifier International Limited. All rights reserved.Printed in China
NOTICE:For the need of technical improvement and system upgrade, information contained herein may be subject to change from time to time without prior notice.
Products of EDIFIER will be customized for different applications.Pictures and illustrations shown on this manual may be slightly different from actual product. If any difference is found, the actual product prevails.
References
[xyz-ips snippet="download-snippet"]