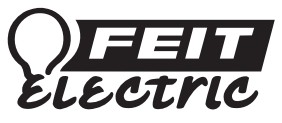 Smart Wi-Fi PlugQuick Install Guide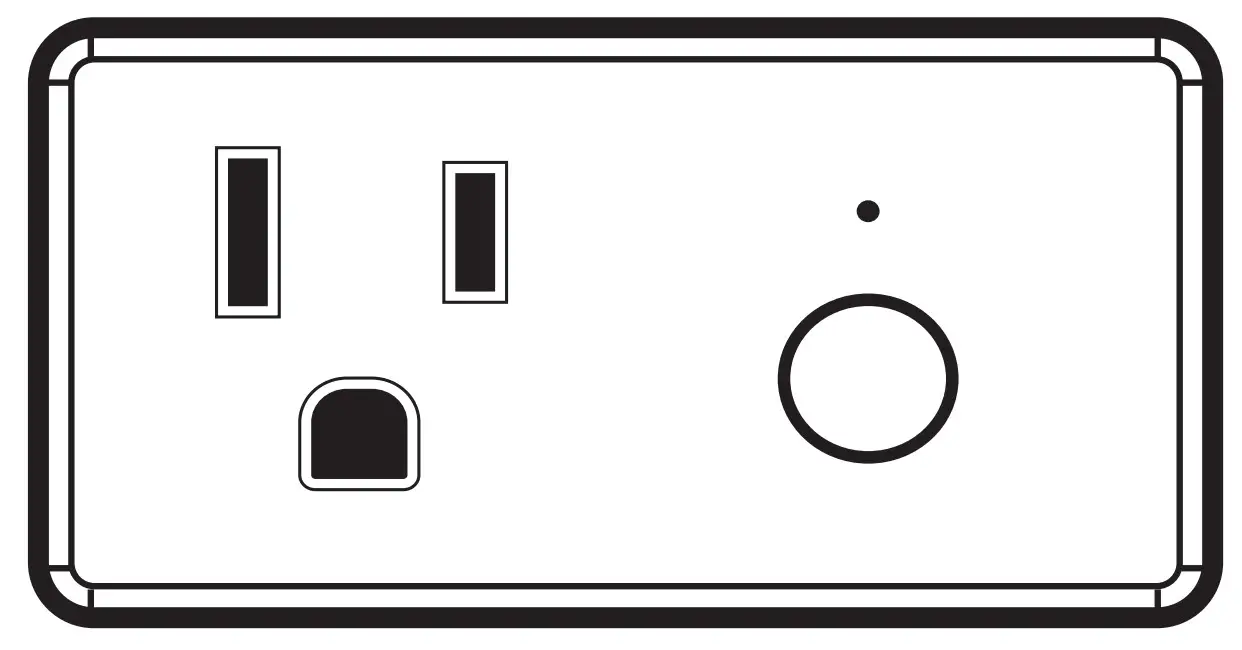 MODEL: PLUG/NL/WIFI
ELECTRICAL RATINGS:
12EVAC. 60Hz.15A ISA. Max. Resistive: 1800W8A. Max. Tungsten: 1000W
IMPORTANT, RETAIN FOR FUTURE REFERENCE: READ CAREFULLYIMPORTANT SAFETY INSTRUCTIONSWhen using electrical products, basic precautions should always be followed.THIS SMART WI-Fl PLUG IS A -GROUNDED' DEVICETHE MALE PLUG CONTAINS A GROUND PIN AND IS ONLY INTENDED FOR USE MATH A THREE•PRONGED GROUNDED OUTLET.INTENDED FOR INDOOR USE.ONLY FOR DRY LOCATIONS.DO NOT ATTACH A DEVICE THAT EXCEEDS THE UNIT RATINGSTHIS PRODUCT IS NOT A VOLTAGE CONVERTERCAUTION: TO REDUCE THE RISK OF FIRE OR ELECTRIC SHOCK, DO NOT USE THIS DEVICE WITH A RECEPTACLE IN WHICH THE SLOT OPENING DO NOT ALIGN WITH THE BLADESIndicator Light Color Key:BLue = Device is switchedON No Light = Device Is switched OFFFlashing Blue =Vice is ready to connect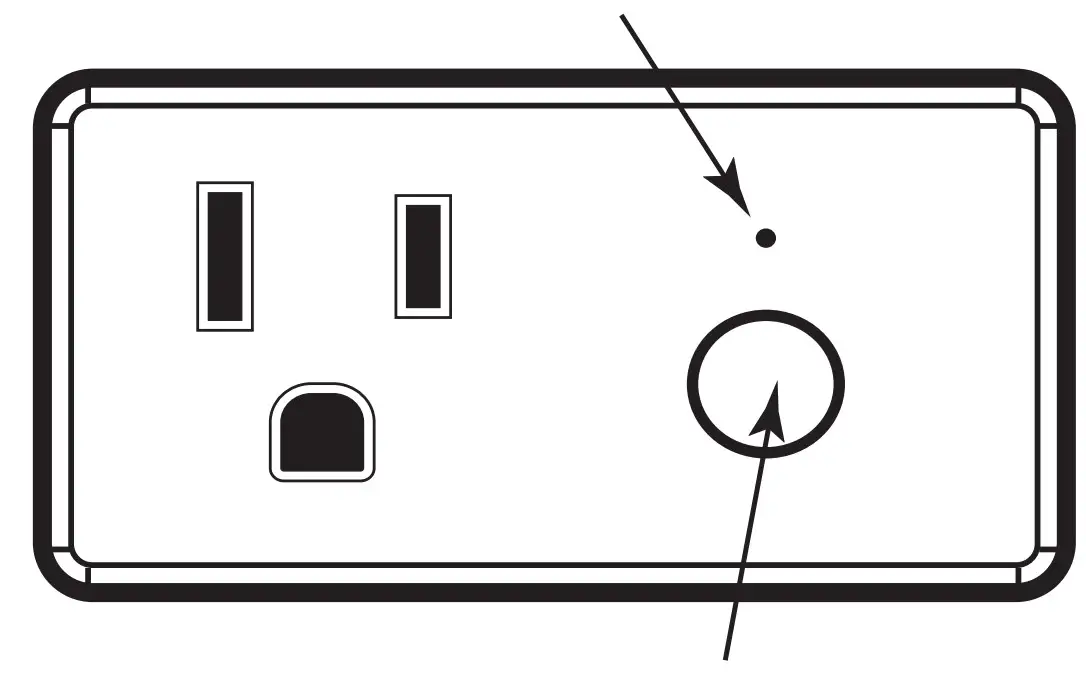 Power Button Manual Override:Push this button if you do not have your smart device and need to turn the plug ON or OFFNight Light Manual Control:Double-press this button if you do not have yOur Smart device and need to turn the light ON or OFF
Getting Started:
Download the Felt Electric app on your smart device
Plugin your Smart Wi-Fi PlugPlug the Smart Wi-Pi Plug into any indoor receptacle.WARNING: These products may represent a possible shock or fire hazard if improperly installed or attached in any way. Products should be installed in accordance with this install guide. current electrical codes and/or the current National Electric Code (NEC).Indicator light must be rapidly blinking to connect If not already blinking, press and hold the power button for five seconds.
Launch and use the Felt Electric app to complete the setupTap Add Device or the + sign, then select Smart WeFi Plug and confirm. You will be prompted to enter your Wi-Fi network and password.Be sure to connect to a 2,4 GHz Wi-F9 network that covers your Installation location.
(Optional) Connect to Google Assistant or Alen using the in-App guide
Plug your device into the Smart PlugEnsure your device is switched to the ON position and plug it into the Smart Wi-Fi Plug.
Need Help?FAGS and the latest versions Of uSOr guides Can be found at feit.com/help and feit.com/smart.To reach customer support please visit feit.com/contect-us
TROUBLESHOOTING TIPS
If you are having difficulty connecting:
Make sure the Wi-Fi network is a 2.4 GHz network. Smart Wi-Fi Plug will not connect to a 5 GHz network.
Test your Wi-Fi network with other devices such as your phone to make sure it is operating properly.
The Wi-Fi connection may not have good coverage during setup.Try moving the Smart Wi-Fi Plug closer to your Wi-Fi router.
Your Wi-Fi network password is case sensitive, make sure you are entering correctly.
Devices plugged into your Smart Wi-Fi Plug must be ON in order to be controlled via the mobile app.Please also check the App User Guide for more informationThis device complies with Part 15 of the FCC Rules.Operation is subject to the following two conditions:
This device may not cause harmful interference, and
this device must accept any interference received, including interference that may cause undesired operation.
NOTE: This equipment has been tested and found to comply with the limits for a Class B digital device, pursuant to part 15 of the FCC Rules. These limits are designed to provide reasonable protection against harmful interference in a residential installation. This equipment generates, uses, and can radiate radio frequency energy and, if not installed and used in accordance with the instructions, may cause harmful interference to radio communications. However, there is no guarantee that interference will not occur in a particular installation. If this equipment does cause harmful interference to radio or television reception, which can be determined by turning the equipment off and on, the user is encouraged to try to correct the interference by one or more of the following measures:
Reorient or relocate the receiving antenna.
Increase the separation between the equipment and receiver.
Connect the equipment into an outlet on a circuit different from that to which the receiver is connected.
Consult the dealer or an experienced radio/TV technician for help.
LIMITED WARRANTY.
This product is warranted to be free from defects in workmanship and materials for up to one year from the date of purchase.If the product fails within the warranty period, please contact Feit Electric at [email protected], visit feit.com/contact-us or call 1-866-326-BULB (2852) for instructions on replacement or refund.REPLACEMENT OR REFUND IS YOUR SOLE REMEDY. EXCEPT TO THE EXTENT PROHIBITED BY APPLICABLE LAW, ANY IMPLIED WARRANTIES ARE LIMITED IN DURATION TO THE DURATION OF THIS WARRANTY. LIABILITY FOR INCIDENTAL OR CONSEQUENTIAL DAMAGES IS HEREBY EXPRESSLY EXCLUDED.Some states and provinces do not allow the exclusion of incidental or consequential damages, so the above limitation or exclusion may not apply to you. This warranty gives you specific legal rights, and you may also have other rights which vary from state to state or province to province.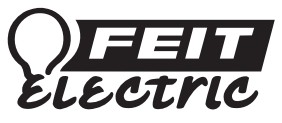 Feit Electric Co.4901 Gregg RoadPico Rivera, CA 90660www.feit.comFEIT ELECTRIC COMPANYPico Rivera, CA, USA1-866-326-BULB (2852)1 FAX (562) 908-6360www.feit.com
[xyz-ips snippet="download-snippet"]