User Manual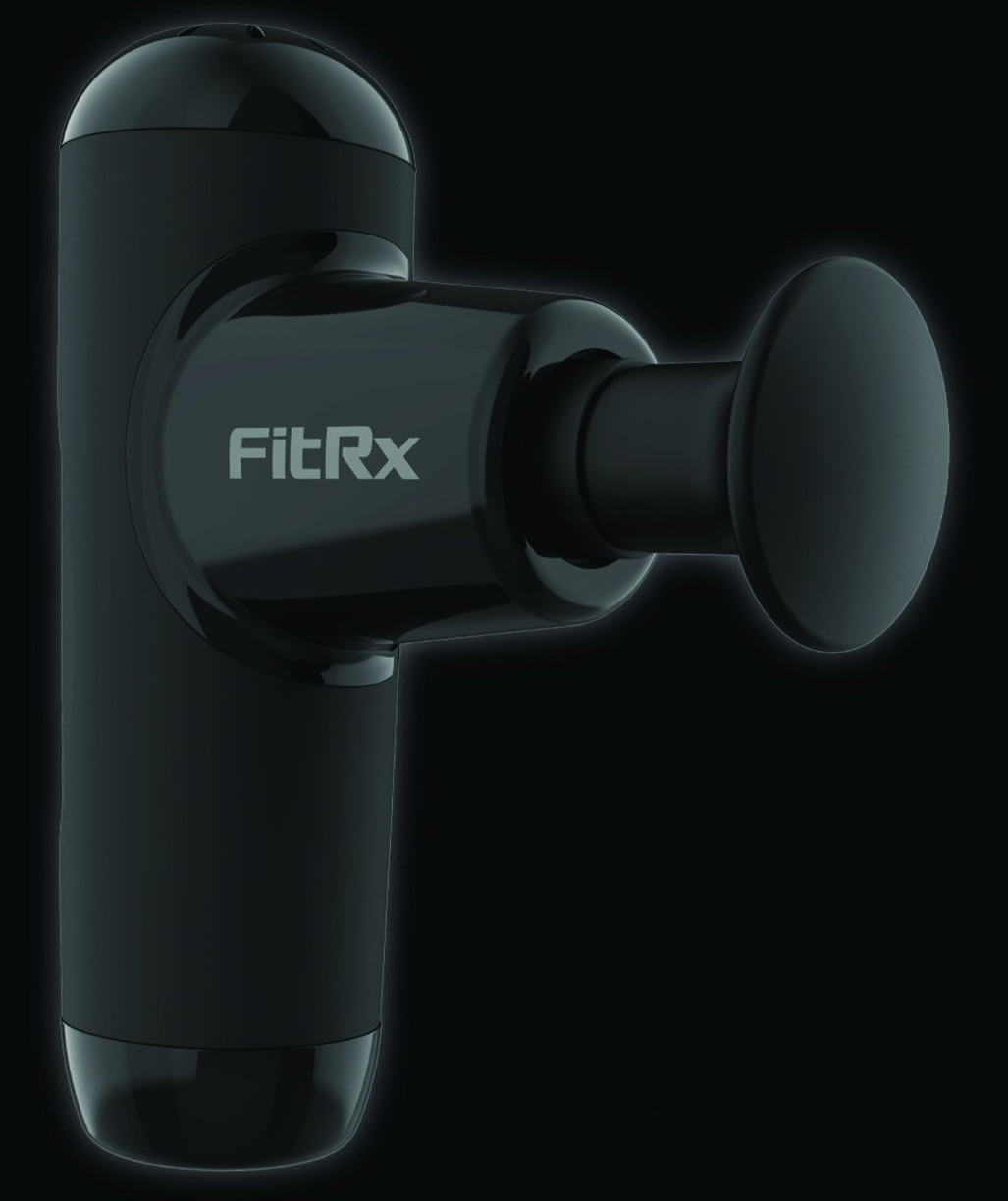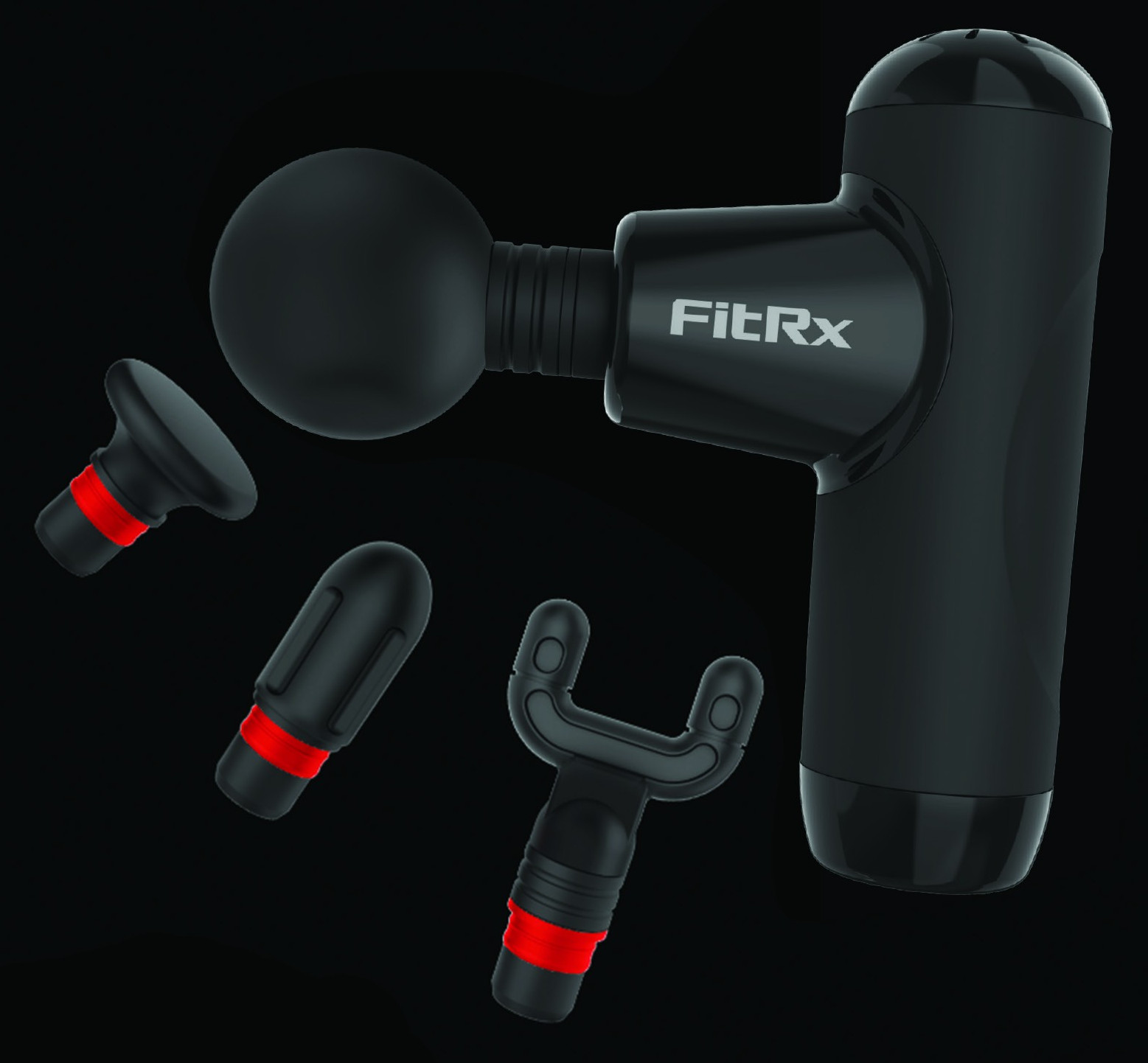 relieve.

Nice Job.
You are now one step closer to improved physical fitness and averall wellness. Created with you in mind, the FitRX Max Mini Massage Gun delivers results everyone will benefit fram. Whether your goal is relief from muscle fatigue, chronic joint pain, improved blood circulation, or just a relaxing massage; we believe the solution should be simple, efficient, and inclusive.
We could not be happier to take this journey tagether while helping promote a healthier you fram the inside out.Welcome to the FItRx fam.
Are you ready?
FitRx Max Mini Massager Diagram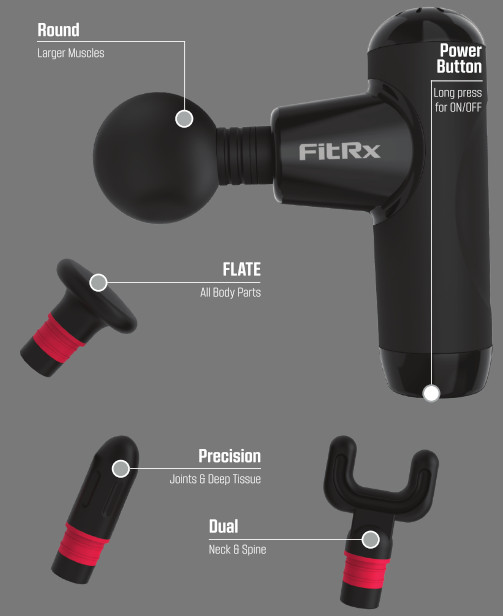 Better Results For Your Fitness Goals
Included in your package
FitRx Max Mini MassagerRound Massage HeadDual Massage HeadPrecision Massage Head
Flat Massage HeadType-C USB cableHard Carry CaseUser Manual
Use it the way you want
Mobility & flexibilityPre-workout warm-upPost-workout recoverySore muscle reliefBetter blood circulation
Athletic performanceJoint pain reliefMyofascial releaseTrigger point massageRelaxation
CUSTOMER SUPPORT
If you have any questions about using your FitRx Max Mini Massager, we are here to help! Call or email us. an experienced customer support representative will be happy to assist you. 1-855-GO-TZUMI [email protected]
Using the FitRx Max Mini MassagerBefore use, please read this instructions manual carefully.
MASSAGE HEAD INSTALLATION
Be sure the device is OFF before inserting any af the massage heads.
Choose the Massage Head that works for you.
Slowly insert the round convex end of the Massage Head into groove on the massager itself.
SWITCHING ON & OFF
To turn the FitRx Max Mini Massager on, press and hold the ON/OFF button for three seconds; the level 1 indicator on the control panel will illuminate and the massager will begin ta vibrate.
To turn the FitRx Max Mini Massager off, press and hold the ON/OFF button for three seconds then the massager will shut down.
When the massager is on, press the LEVEL button to cycle through the various levels from low to high. The levels are as follows:Level 1: 1800 rpm (best used for waking up the muscles}Level 2: 2300 rpm (best used for fascia relaxation)Lavet 3: 2600 rpm (best used for breaking down lactic acids)Level 4: 3000 rpm (best used for deep massage action)
CHARGING INSTRUCTIONS
When the battery is low, the indicator lights will stay flicker.
While charging, the indicator lights will be a steady red color.
After the massager is fully charged, the indicator lights will be a steady green color.
WARNING:
If the FitRx Max Mini Massage Gun is used incorrectly and/or carelessly, it can cause injury… so be careful when using it!
Important Safeguards
To reduce the risk of injury or electric shock:
In case of pregnancy, diabetes or illness, consult your physician before using this massager.When using a massage head, be sure to seat the attachment fully onto the stem and keep it on while massaging.This FitAx Max Mini Massage Gun should never be left unattended when plugged in.Always unplug the FitRx Max Mini Massage Gun from the electrical outlet immediately after charging and before cleaning.
Keep the cord away from heated surfaces.
Do not reach for the FitRx Max Mini Massage Gun if it has fallen into water. Unplug immediately.Do not use while bathing or in the shower.
Never drop or insert any object into any opening on the FitRx Max Mini Massage Gun. Do not use outdoors.
Clase supervision is necessary when the FitRx Max Mini Massage Gun is used by, on, or near children or disabled persons.This massager contains an electromagnetic motor. To avoid risk of injury, it must not be used within six inches of an implantable cardiac device.Use the FitRx Max Mini Massage Gun only for its intended use, as described in this manual. Do not use attachments not recommended by the manufacturer.
Keep long hair away from massager while in useDo not use the FitRx Max Mini Massage Gun without attachmentsDo not carry the FitRx Max Mini Massage Gun by supply cord or use cord as a handleDo not operate where aerosol [spray] products are being used or where oxygen is being administeredDo not use massager in clase proximity to loose clothing or jewelryNever operate the FitRx Max Mini Massage Gun if it has a damaged cord or plug, if it is not working properly if it has been drapped or damaged, ordropped into water.
Do not place or store the FitRx Max Mini Massage Gun where it can fall or be pulled into a tub ar sink. De not place in or drop into water or other liquidDo not use this massager for mare than 20 minutes at a time
Note: Please consult with your doctor or Physician before usirg the FitRx Max Mini Massage Gun if you have any injuries or medical conditions that may be of concern. This not a medical device.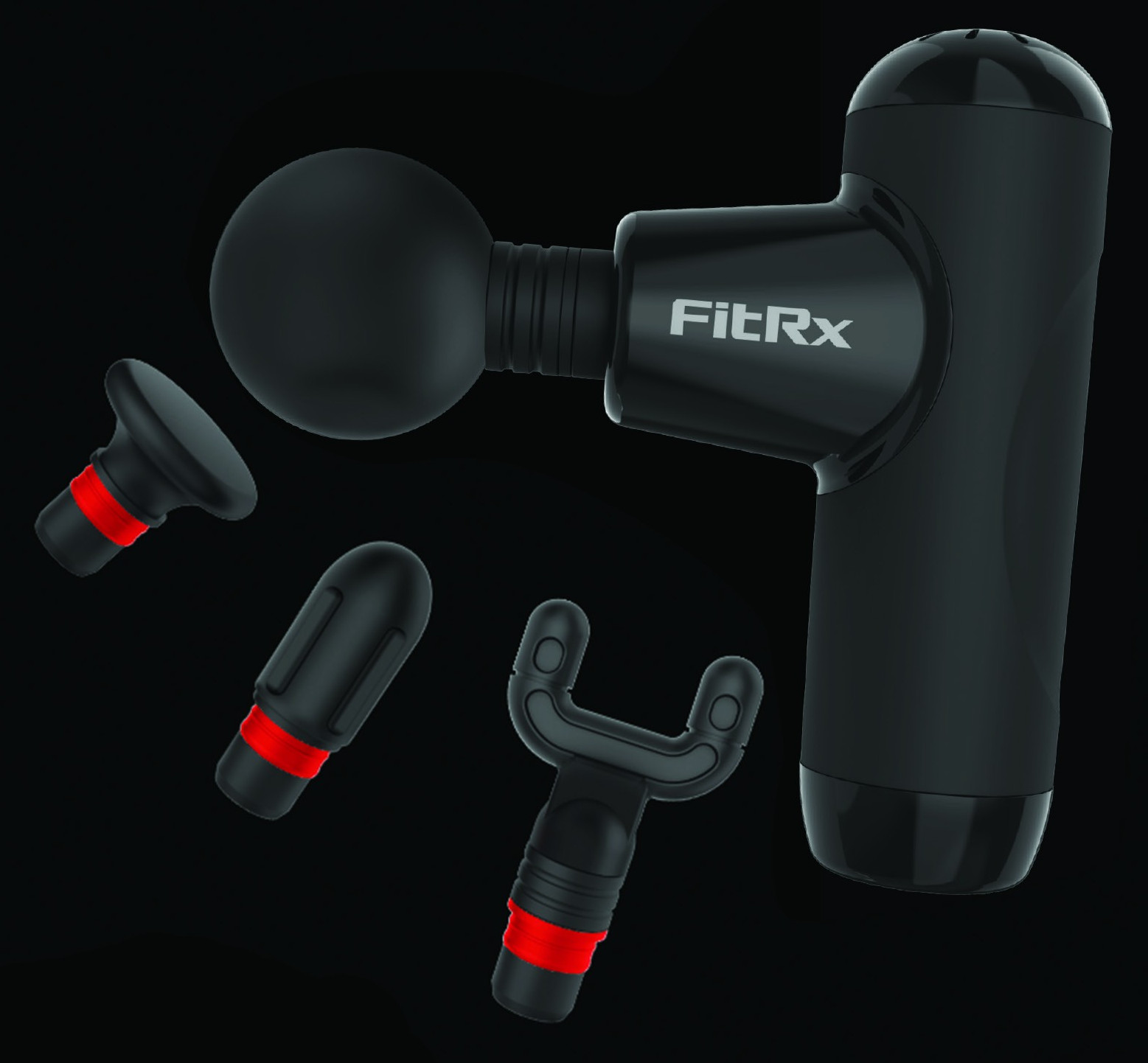 SPECIFICATIONS
Battery Type: Lithium-Poly BatteryBattery Capacity: 7.4V, 2000 mAh/14.8whNo-load speed: 1800-3000rpmCharging Time: 240 minWorking Time: 390 minInput: DC5V/2A
Disclaimer
Read the instructions carefully before using the massager. The use of this equipment is subject to following its instructions closely. tzumi is not liable for any damage or loss caused by inappropriate use of the device.
If you are: pregnant, diabetic, have a pacemaker, recovering from surgery, suffer from migraines and/or neuropathic disorders, disc protrusion and/or spinal inflammation, do not use this massager without the approval of your doctor. If you feel pain or discomfort while using the massager, stop using it immediately and consult your doctor.
FitRx Max Mini Massager, Distributed by tzumi Inc. NY, NY, 10016©Copyright 2021 tzumi Inc. All Rights Reserved. Made In China. All other trademarks and trade names are the property of their respectful owners. All pictures shown are for illustration purpsoe only. Actual Product may vary due to product enhancement Subject to change without prior notice.
For more details on the FitRx family of products or to check out more brilliant innovations visit tzumi.com

live awesome.
[xyz-ips snippet="download-snippet"]