LMS-12A
Omnidirectional Lavalier Microphone with3.5mm TRS Locking Connector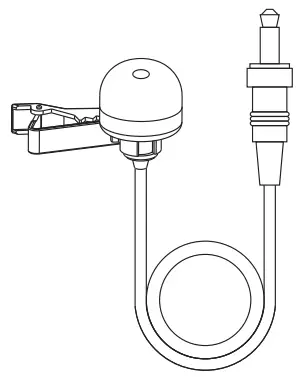 Instruction Manual
Forward
Thank you for purchasing Godox Omnidirectional Lavalier Microphone with 3.5mm TRS Locking Connector LMS-12A AXL. This product is perfectfor video recording and interpretation, professional photography, KOL Livestream, program interpretation, sport Livestream, street interview, musicLivestream and recording, etc. Please read this manual carefully before using it to make sure the correct operation and exert the optimum function.
Product Features
Compact and lightweight with great portability.
Inserted to or camera or smartphone's 3.5mm port to work directly without extra power supply.
The microphone body is made of aluminum, which is durable and delicate.
With specially made acoustic windscreen to reduce noise and make the sound more soft and graceful.
The consistency of sound quality is strictly controlled, which enables to use of several micro­phones simultaneously with harmony.
With an even and smooth frequency response curve, providing clean and natural recording.
Wide frequency response range from 50 to 20 KHz to better reproduce the sound.
Warning

Do not disassemble. Should repairs become necessary, this product must be sent to an autho­rized maintenance center.

 Always keep this product dry. Do not use in rain or in damp conditions.

Keep out of reach of children.

Do not use the flash unit in the presence of flammable gas. In certain circumstances, please pay attention to the relevant warnings.

Do not leave or store the product if the ambient temperature reads over 40°C.

Please carefully read and observe the warnings and instructions provided by the manufacturer.
Product Description
 Product Structure• Windscreen Foam• Collar Clip PO• Microphone• 3.5mm TRS Locking Connector
What s Inside
Operation
It's plug & play, compatible with multiple devices.
Please use the collar clip to fix the microphone on your cloth, which is 20km far away from your face.
It is recommended to use the windscreen foam during the whole usage to avoid wind noise.
Technique Data
| | |
| --- | --- |
| Model | LMS-12A AXL |
| Connector | 3.5mm TRS Locking Connector |
| Signal-Noise Ratio | z75dB |
| Directivity | Omnidirectional |
| Working Voltage | 1.0-10V |
| Sensitivity | -32.0dB re 1V/Pa ±2 |
| Frequency Range | 50Hz-20KHz |
| Length of Cable | 120cm |
| Color | Black |
| Body | Aluminum Alloy |
Frequency Response
[dB/1 V/Pa]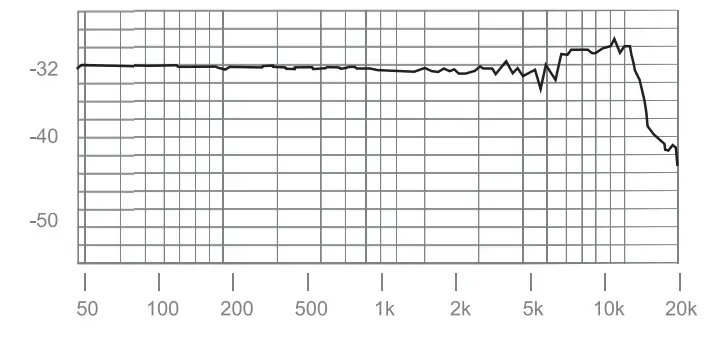 Directivity Figure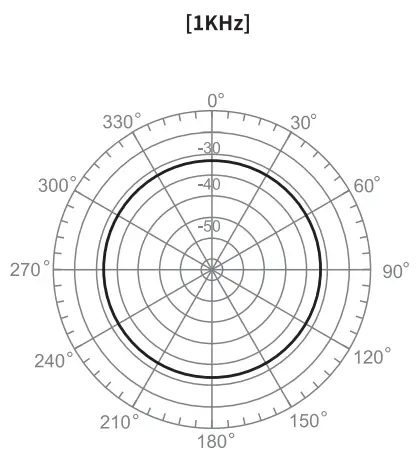 Maintenance
Avoid sudden drops. The device may fail to work after strong shocks, impacts, or excess stress.
Keep dry. The product isn't water-proof. Malfunc­tion, rust, and corrosion may occur and go beyond repair if soaked in water or exposed to high humidi­ty.
Keep away from a strong magnetic field. The strong static or magnetic field produced by devices such as radio transmitters leads to malfunction.
This product belongs to consumables and does not support a one-year warranty.
If the product had failures or was wetted, do not use it until it is repaired by professionals.
Changes made to the specifications or designs may not be reflected in this manual.
Follow Wechat Public Account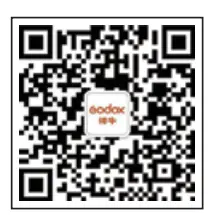 http://weixin.qq.com/r/vEPI0F7ERgM5rRqz9xau
GODOX Photo Equipment Co., Ltd.Add Building 2, Yaochuan Industrial Zone, Tangwei Community,Fuhai Street, Baoan District, Shenzhen 518103, ChinaTel: +86-755-29609320(8062) Fax: +86-755-25723423E-mail: [email protected]godox.comMade In China

[xyz-ips snippet="download-snippet"]