LED GAMING MOUSE PAD100*140mm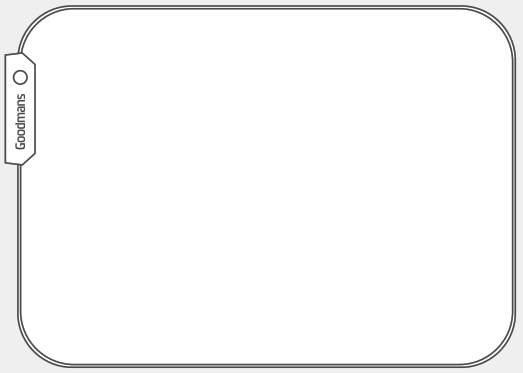 LED Gaming Mouse PadModel: 367384
GETTING STARTED

a Connect the USB connector to your PC or Laptop.b Connect the other end of the USB cable to the Micro USB port of the Mouse Pad.Note: Only use the supplied Micro-USB cable to power this device.
Safety Instructions
This unit is not a toy.This unit contains no user-serviceable parts. If the unit and any of its accessories are malfunctioning or it has been dropped or damaged, only a qualified person should carry out repairs. Improper repairs may place the user at risk of harm.Keep the unit away from heat sources, direct sunlight, humidity, water, and any other liquid.
THANK YOU
Thank you for choosing this Goodmans product. We've been making electrical products for the British people for over 90 years. Each of our products has been carefully designed to be great at what they do and this one is no exception. We hope you enjoy your LED Gaming Mouse Pad.
Please read the Quick Start Guide before starting.
IN THE BOX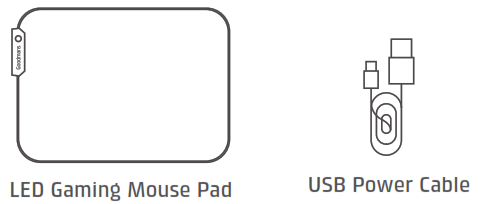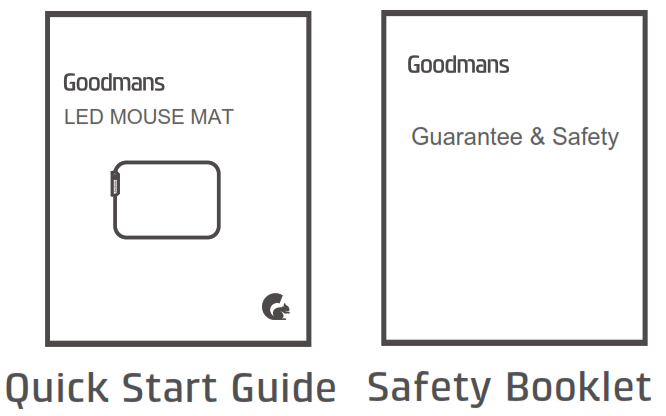 HOW TO USE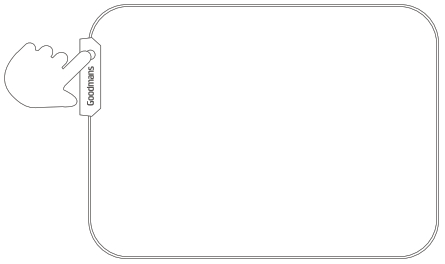 a. Press the Power button to turn On, press again to switch the LED light mode (7 monochrome lights, 3 RGB  changing LED lights).b. Keep the Power button pressed for 3 seconds to turn Off the LED lights.
EC DECLARATION
This product is intended for use within the UKThis appliance complies with the below listed EU directives2014/30/EU Electromagnetic Compatibility Directive2014/35/EU Low Voltage Directive2011/65/EU Restriction of Hazardous Substances DirectiveThe complete declaration of conformity is available upon request for relevant inquiries.
Information on Waste Disposal forConsumers of Electrical & Electronic Equipment

This mark on a product and/or accompanying documents indicates that when it is to be disposed of, it must be treated as Waste Electrical & Electronic Equipment (WEEE).Any WEEE marked waste products must not be mixed with general household waste, but kept separate for the treatment, recovery, and recycling of the materials used.For proper treatment, recovery and recycling; please take all WEEE marked waste to your Local Authority Civic waste site, where it will be accepted free of charge. If all consumers dispose of Waste Electrical & Electronic Equipment correctly, they will be helping to save valuable resources and preventing any potential negative effects upon human health and the environment, of any hazardous materials that the waste may contain.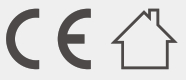 Made in ChinaImported by B&M Retail Ltd, Dakota Drive, Liverpool, L24 8RJ, UK
[xyz-ips snippet="download-snippet"]