home zone living 10′ Tilting Patio Umbrella Instructions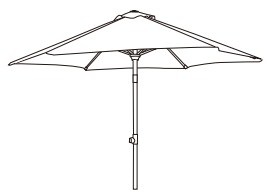 Step 1: Connect the lower pole to the upper pole.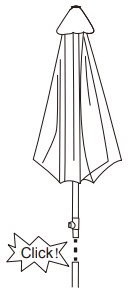 Step 2:Unfold the umbrella head until resistance is left on the opening knob.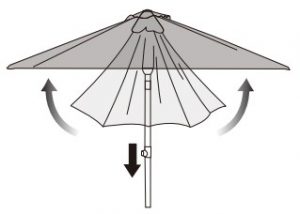 Step 3:Pull down the knob to fully open the umbrella. Once fully open, tighten knob clockwise to lock umbrella into place.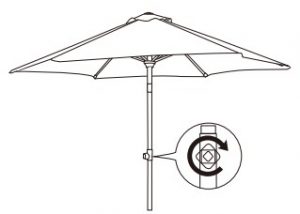 Step 4:Press the button on the hinge to adjust the angle of umbrella head.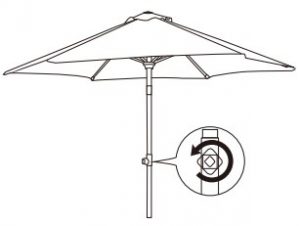 Step 5:Turn knob counter-clockwise to collapse umbrella until fully closed.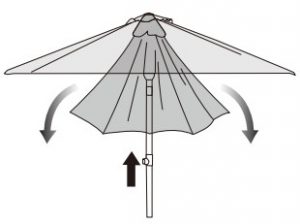 Customer Support:
Please contact our Customer Loyalty Team at: or1-866-608-5170Monday – Friday8AM – 5PM EST
[xyz-ips snippet="download-snippet"]