Honeywell Home BDR91 Wireless Relay Box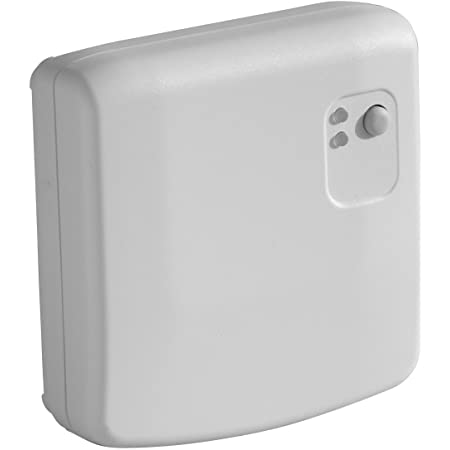 Installation
The BDR91 is a wireless relay box that can be used to switch valves, pumps, boilers or other heat sources as part of the range of Honeywell Home 868MHz Radio Frequency (RF) heating controls
Installation Notes:
If a new system is being constructed, a BDR91 is added to an existing system, or a faulty unit is being replaced, the desired units must be specially configured to allow them to communicate with each other. This process is called Binding. Please refer to section 3 Binding / Rebinding Procedure.
The BDR91 Relay Box will not communicate with other RF products that use different frequencies or communications protocols.
The BDR91 Relay Box requires a permanent 230V~ supply.
Installing the BDR91 Relay Box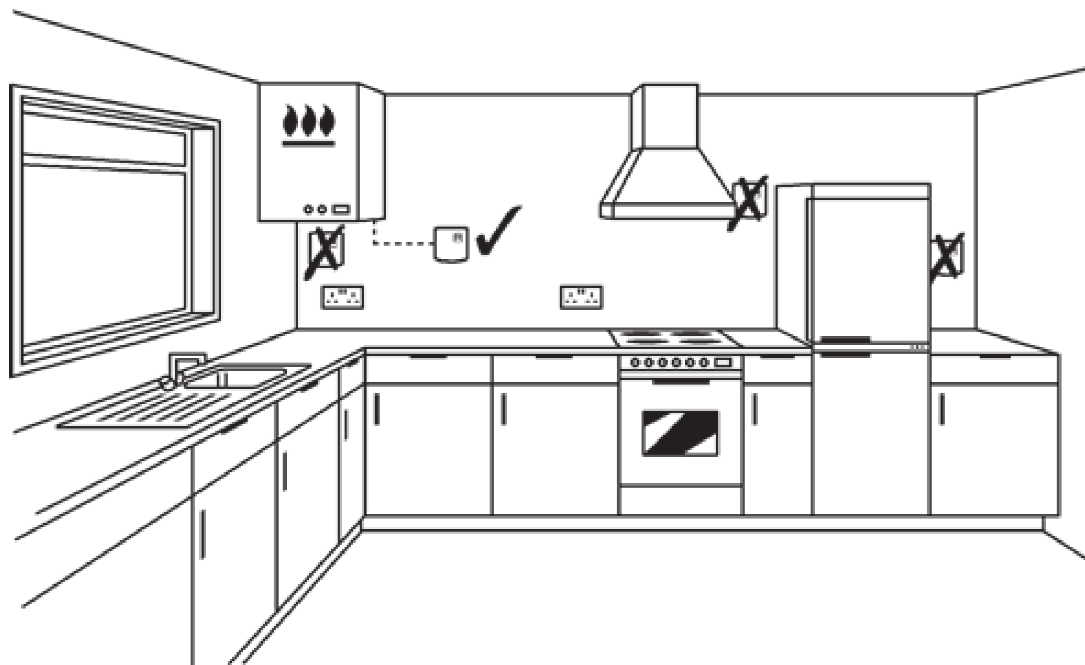 For best performance, install in an open space. Leave at least 30cm distance from any metal objects including wall boxes and boiler housing. Do not mount on metal wall boxes.
EMC compliance considerationsKeep AC mains supply/load cables separate from signal wiring. Refer to Code of Practice standards EN61000-5-1 and -2 for guidance.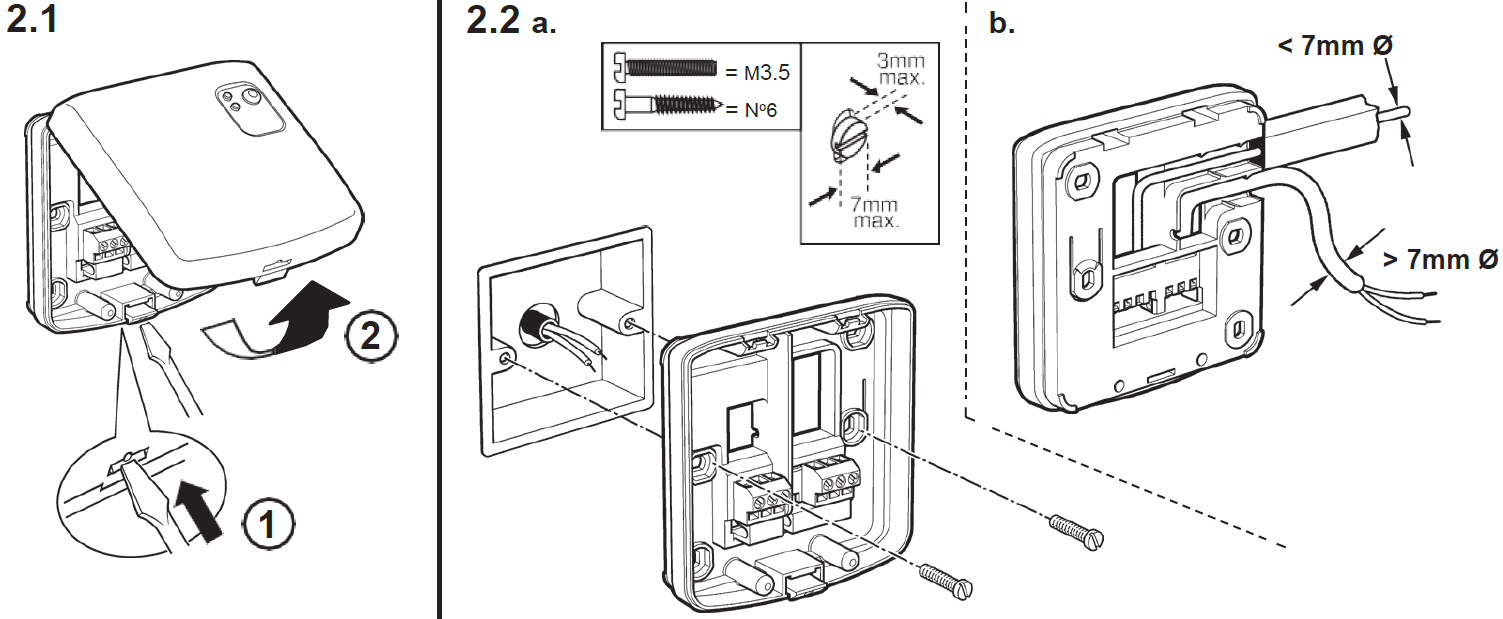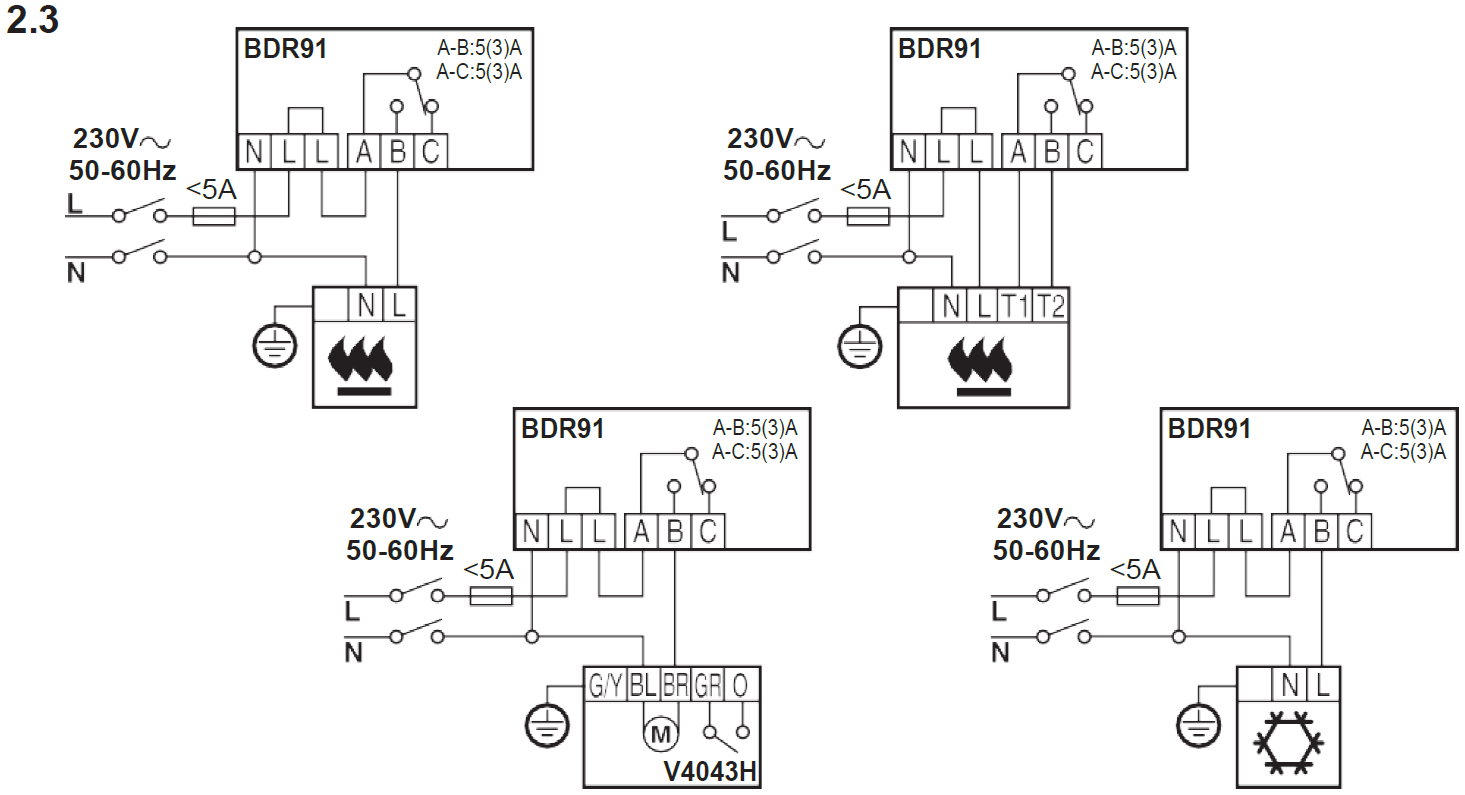 Binding/Rebinding Procedure
The binding operation shown is required if any of the system components are replaced or new product added to the system.IMPORTANT: As the BDR91 can be used with a number of wireless products a typical procedure for the DT92 is shown, for other components refer to their instructions or follow the on screen instructions.
Position the unit to be paired close to the BDR91 (remove from wall if already installed)

Prepare relay box, reset stored data in BDR91

Put Relay Box into Binding Mode

If required prepare room unit by Resetting stored data (example DT92)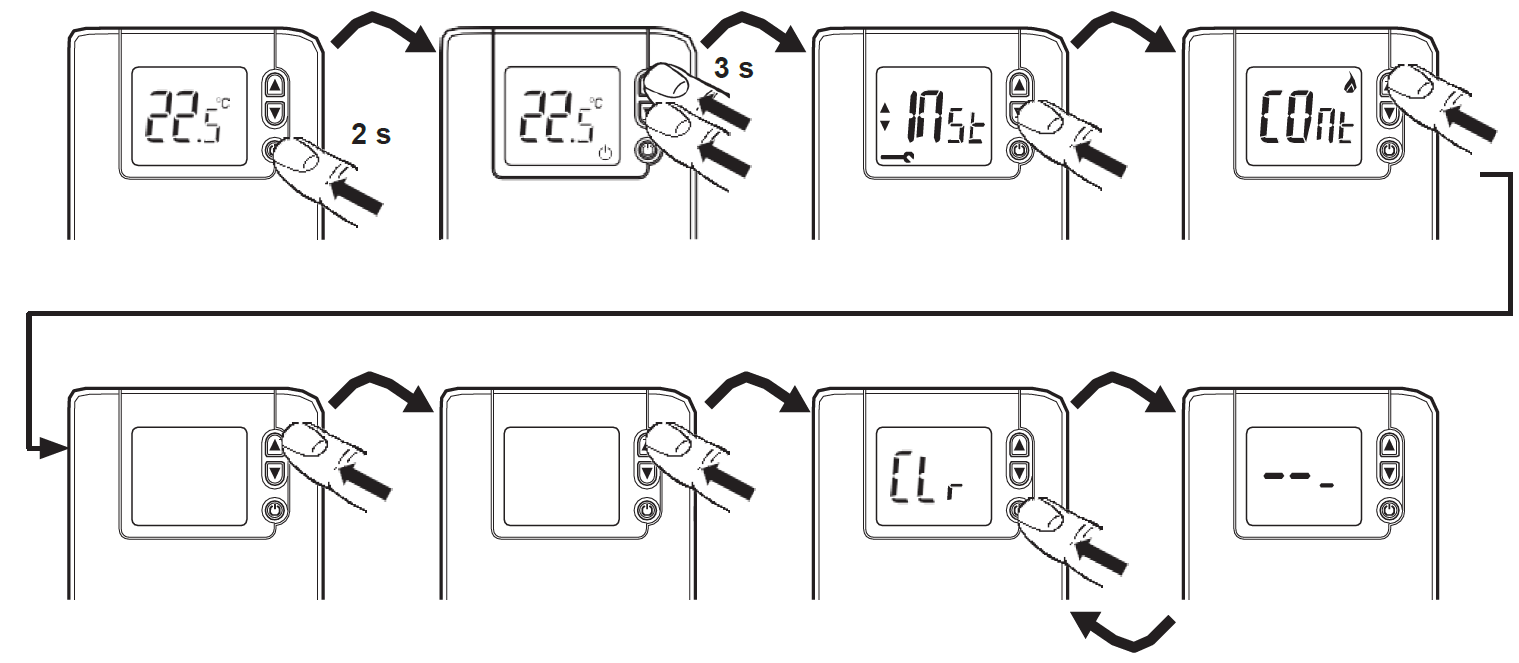 Put Room Unit into binding mode (see instructions for other units)

Send the binding signal

Acknowledgment of binding in BDR91

RF communication test (DT92 shown for example)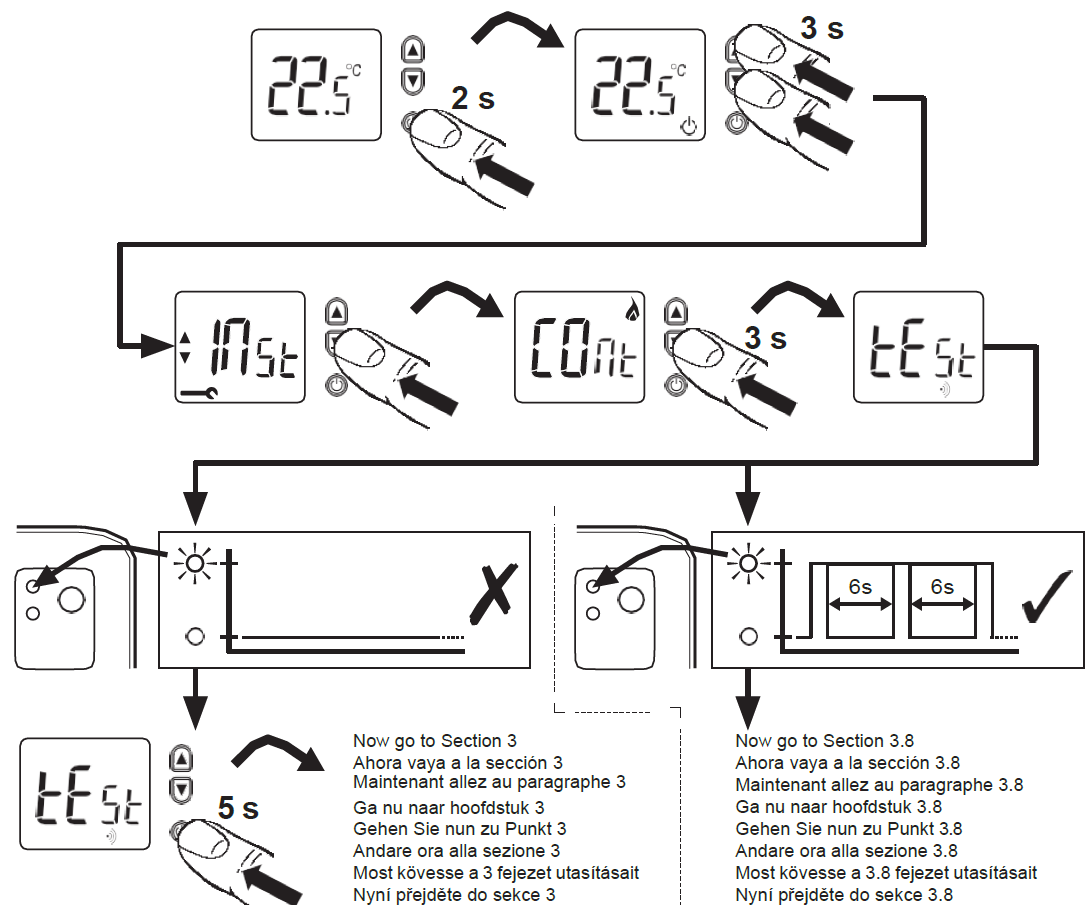 Signal Strength Test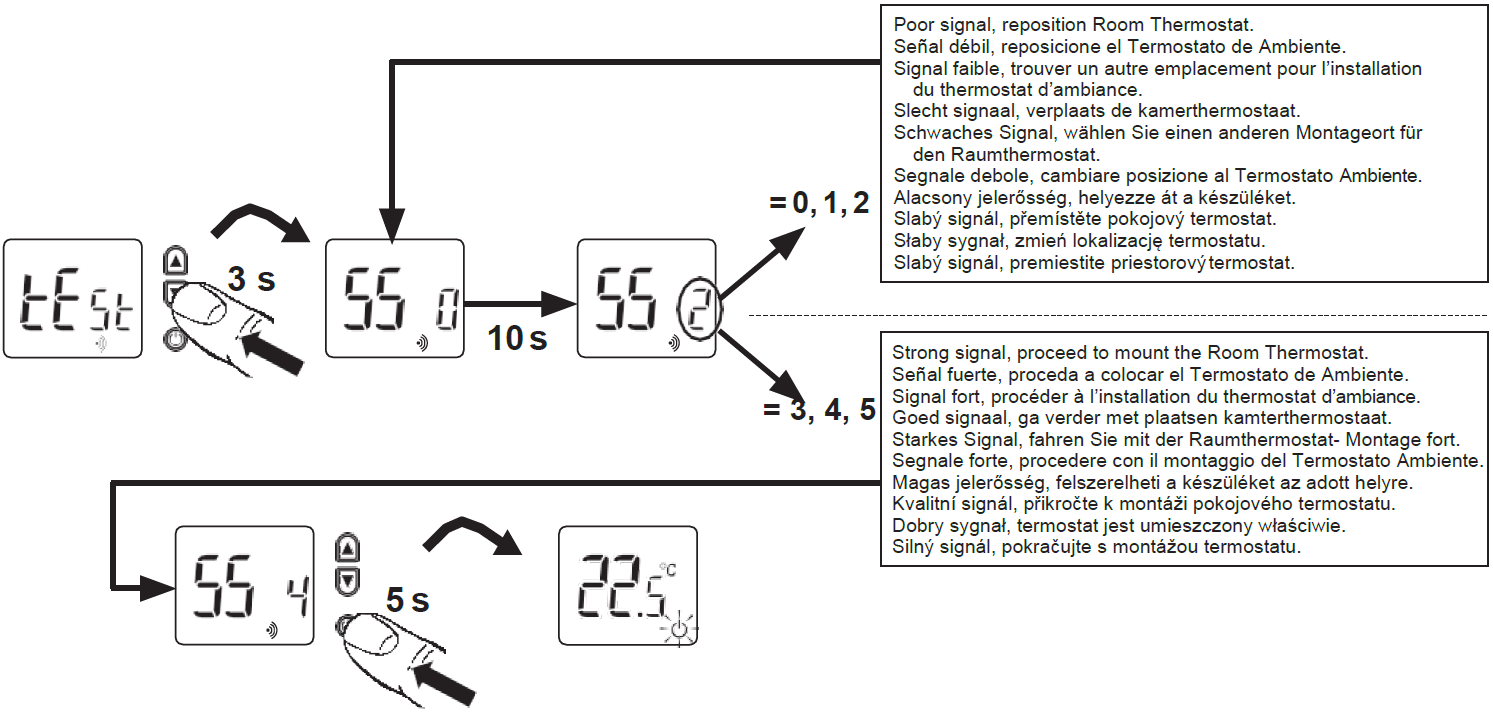 Basic System Operation
Automatic Operation

Temporary Manual OverridePress button to temporarily override the current relay position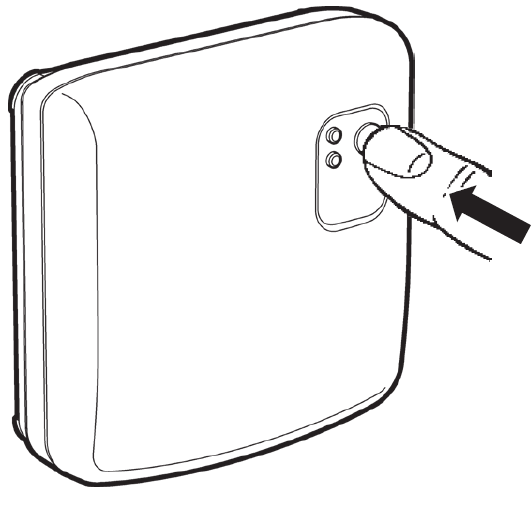 Loss of RF communicationsIf RF communication is lost, red LED lights and Relay Box operates in failsafe mode, as set in Installer Mode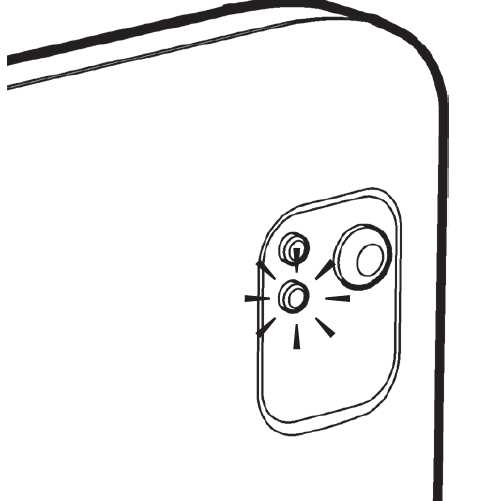 Ademco 1 GmbHHardhofweg 4074821 MosbachPhone: +49 1801 466 388[email protected]homecomfort.resideo
@2020 Resideo Technologies, Inc. All rights reserved The Honeywell Home trademark is used under license from Honeywell International Inc. This product is manufactured by Resideo Technologies, Inc and its affiliates.Manufactured for and on behalf of the Environment and Combustion Controls Division of Honeywell Technologies Sàrl, ACS-ECC EMEA, Z.A. La Pièce 16, 1180 Rolle, Switzerland, by its Authorised Representative Honeywell Inc.

References
[xyz-ips snippet="download-snippet"]