HOME
TL116ATL116A1008, TL116A1016
INSTALLATION INSTRUCTIONS
READ BEFORE INSTALLINGABOUT YOUR NEWTHERMOSTAT
This thermostat is designed to control an electric heating system such as a baseboard heater, a converter, or a fan-forced heater.The thermostat CANNOT be used with:
a resistive load under 1.25 A
a resistive load over 12.5 A (120/208/240V)
a system is driven by a contractor or a relay (inductive load)
a central heating system
Supplied Parts:
One (1) thermostat
Two (2) screws
Two (2) solderless connectors for copper wires

CAUTIONFIRE HAZARDSpecial CO/ALR solderless connectors must be used if the thermostat will be connected to aluminum wires.
INSTALLATION

WARNINGELECTRICAL HAZARDCan cause electrical shock or equipment damage. Disconnect power before beginning installation.The installation must be performed by a certified electrician and must comply with the electrical codes of your region.
Connect the thermostat as shown.
Remove the thermostat faceplate cover by prying it from the top or bottom with your fingers.
Install the thermostat onto the electrical box using supplied screws.
To limit the setpoint temperature range, insert the pins in the orifices corresponding to the minimum and maximum temperature limits. WARNINGELECTRICAL HAZARDUse only the supplied plastic pins. Do not insert metal objects in the holes.
Place the faceplate cover back.
Apply power to the heating system.
TECHNICAL SPECIFICATIONS
Table 1.
| | | |
| --- | --- | --- |
| Suppl | Minimum Load | maximum load |
| 120 VAC, 50/60Hz | 1.25 A (150 W) | 12.5 A (1500 W) |
| 208 VAC, 50/60Hz | 1.25 A (260 W) | 12.5 A (2600 W) |
| 240 VAC, 50/60Hz | 1.25 A (300 W) | 12.5 A (3000 W) |
Temperature setting range:5°C to 27°C (41°F to 80°F)Operating temperature:0°C to 50°C (32°F to 120°F) non-condensingStorage temperature:-20°C to 50°C (-4°F to 120°F)
CUSTOMER ASSISTANCE
If you have any questions on your thermostat, please go to www.resideo.com, or call Resideo Customer Care toll-free at 1-800-468-1502.

WARNINGMERCURY NOTICEIf this product is replacing a control that contains mercury in a sealed tube, do not place the old control in the trash. Contact your local wastemanagement authority for instructions regarding recycling and proper disposal.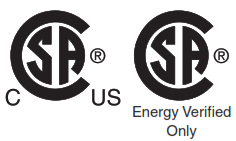 www.resideo.com
Resideo Technologies Inc.1985 Douglas Drive North, Golden Valley, MN 554221-800-468-150269-2525EFS—07 M.S. Rev. 04-20 | Printed in United States |.
©2020 Resideo Technologies, Inc. All rights reserved.The Honeywell Home trademark is used under license from Honeywell International, Inc.This product is manufactured by Resideo Technologies, Inc. and its affiliates.
References
[xyz-ips snippet="download-snippet"]