imperii C6 Stereo Bluetooth Speaker User Manual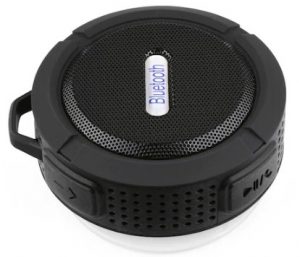 PRECAUTIONS
Speakers in the process of charging and normal operation will be a slight fever, belongs to the normal phenomenon;
Need to clean the speakers, please turn the power off and disconnect all external links;
Please keep the device in a dry, clean and tidy environment;
Do not fall or trample speakers, and placed in the plane o f the stable use;
Please don't use alcohol, benzene and other chemical cleaning box body;
Please don't let this product close to the extreme cold, heat objects;
Please use the company to provide the attachment;
Please do not remove the speakers without authorization;
Battery time and matching cell phone volume output amplitude are linked.Please put the volume down to around 70%.
ACCESSORIES
USB Cord————————–1 PCSInstruction/Warranty card ——-1 PCS
FUNCTION DIAGRAM
 V+/NEXT

V-/ PREV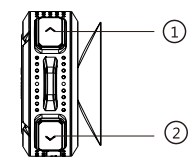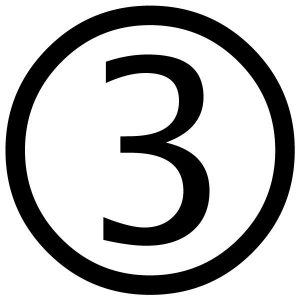 ON/ OFF

MIC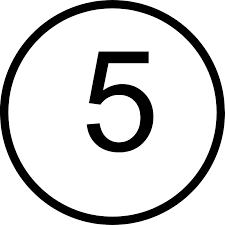 LED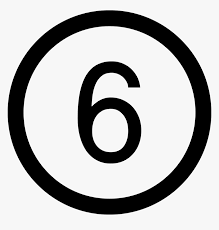 Single click : play, pause, Receive and answer longPress: fast forward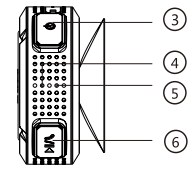 USB recharge port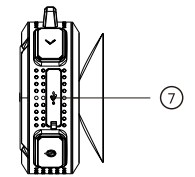 THE KEY DEFINITIONS
"+" button to press or tap; Long press t he volume increase, short press One.
"-" but ton to press or tap; Long press t he volume decline, short press on One.
"Play Pause" short press pause music play back, a call comes in, the music stops playing sound while ringing ringtones, click this button is t he answer, close to t he front speakers, you can use the speakers with MIC, to achieve t he call . Click t his butt on again, hang up t he phone, t he p hone automatically dials the last communication over Tel. To reject a call, double -click on t his button can hang up the phone.
PRODUCT OVERVIEW
Stylish appearance, on t he road to bring you endless enjoyment;
Bluetooth wireless link function, lifting shackles of cable;
Speakerphone function, a key realization o f all calls;
Strong grade sucker, so speakers can play freely occasions adsorption;
OPERATING INSTRUCTIONS
Bluetooth Input:
Open speaker power, the blue LED lights flashing, turn voice prompts; open the Bluetooth mobile devices, you can search for "C6" This device name, click on the pair after pair after speaker voice prompts, then you can play music; switch Pairing mobile devices, you need to cut off the connection of existing equipment into pairing mode); After the success of the product will be paired Bluetooth receiver memory of this device automatically searches for the next boot on a connected device and automatically connect (to ensure paired device in the search range).
USB charging:
The product is equipped with a USB cable to connect the computer and the speakers, the red LED lights lit, that is tocharge the battery inside the speaker, the light changes from red to extinguish was charged. This charging method is slow, takes about 4-6 hours filled; using mobile phones equipped with power adapter (5V 1.0A) to charge the speaker, faster, takes about three hours or so full time. Charging process does not affect the normal use of the speaker.
 WARRANTY AGREEMENT
In order to let you better enjoy the service, please read the following agreement:This product warranty and starting from the date of sale: "3 packets" period of validity;During the validity period of ·three guarantees\'", the malfunction of the normal use of this product According to· 3 packets" provisions repair, replacement and return.In tile product warranty, canKonka company provide free maintenance service (appendix out of place in the warranty). And ·3 packets" period, the warranty period has the following situation will implement the paid service:
Can't show tile original warranty and effective invoice.
Due to irresistible causes of malfunction and damage.
Not in the normal channels, there is no sales unit affix one's seal, didn't buy the product Period, altered warranty card and so on.
Not in accordance with the "manual• normal operation, the damage and failure.
Transportation in the process of failure and damage.
No repair permissions of companies and individuals disassembly and maintenance caused by the fault.
Fault equipment repair, please return, warranty card, please refer the invoice delivery ta after-sales together Service center, transportation fees shall be borne by the user.
SPECIFICATIONS
| | |
| --- | --- |
| Input voltage: | DC-5V/ 600MA |
| Output power: | 3W THD + N < 10% (lKHz/Od B) |
| Polymer battery: | 3.7V/500mAh |
| Speaker unit: | 45mm 40/SW |
| Weight: | 152g |
| Frequency Response: | 120Hz-22KHz |
| S/ N: | ≥ 90dB |
| Size: | W87 * D45 * H95mm |
Warranty Card
When purchasing t he product, please immediately fill t he card and safekeeping
Name

Age
Tel No.
Gender
Date of buying
Part No.
Postal
Address
Postcode
Purchase place
Product code
Sale No.
Dealer Stamp:__________________      User Signatures:_________________
TECHNICAL SERVICE
Visit: http://imperiielectronics.com/index.php?controller=contact

imperii C6 Stereo Bluetooth Speaker User Manual – imperii C6 Stereo Bluetooth Speaker User Manual – imperii C6 Stereo Bluetooth Speaker User Manual –
[xyz-ips snippet="download-snippet"]