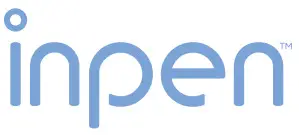 Guess less.Live more.
Quick Start GuideSmart insulin pen and app system that helps you take the right amount of insulin, at the right time.
InPen is guaranteed for its one-year lifespan and requires no charging.
Your personal therapy settings are needed before the first use of the InPen dose calculator.
For additional information, refer to the User Guide in the InPen App.
GET STARTED WITH OPEN
Download the InPen App and Create an Account: Open App Store and search for InPen. Download InPen by Companion Medical App. Create a login with email, Facebook, Gmail, or Twitter.
 Sign in and accept the Terms of Service.
Follow the setup wizard to pair the InPen to your smartphone.
Need support?Contact Customer Support at 844.843.7903 or

[email protected]

.
1 YEAR WARRANTY

Join the community#InPen #MyInPen To learn more visit: www.companionmedical.comor call 844.843.7903RX Only © 2020 Companion Medical All Rights Reserved LBL-00079-AJ
[xyz-ips snippet="download-snippet"]