JBL Endurance Peak II Manual
JBL Endurance Peak II Manual
WHAT IS IN BOX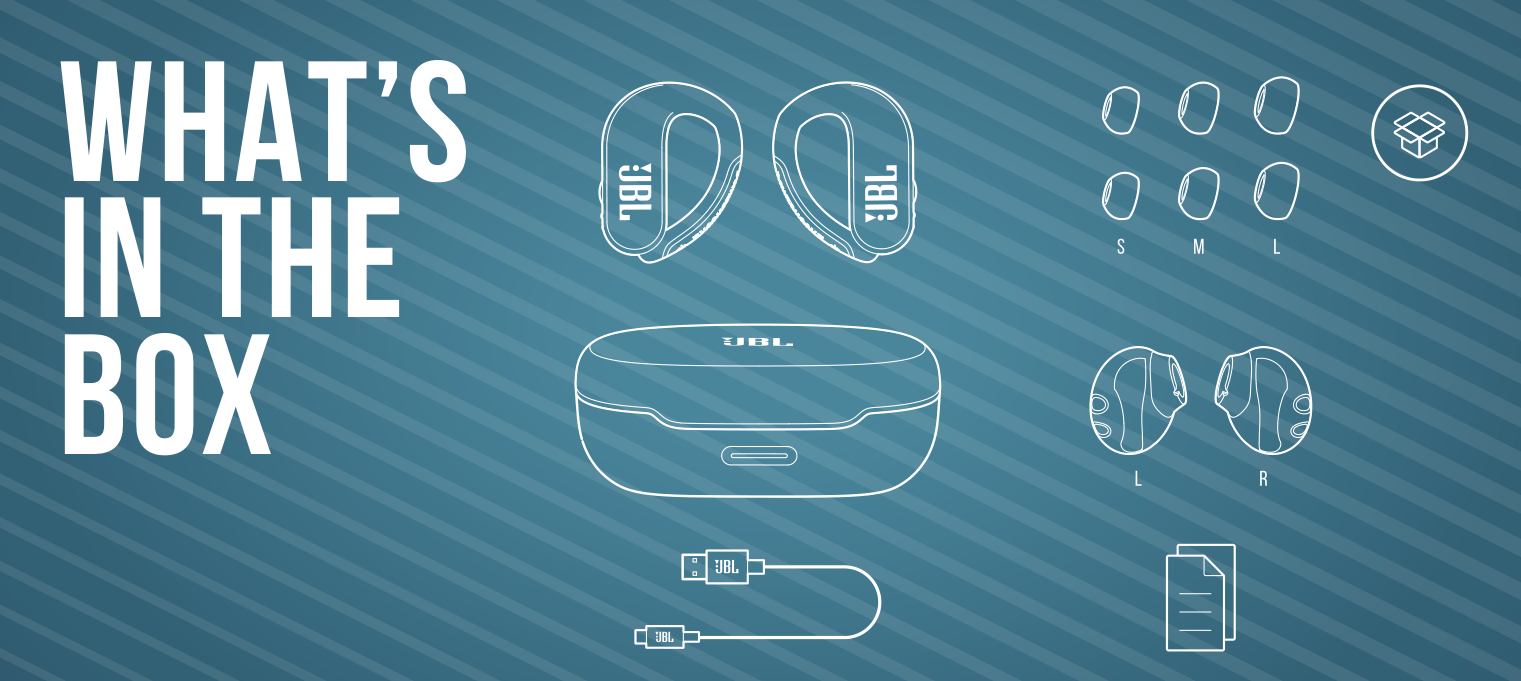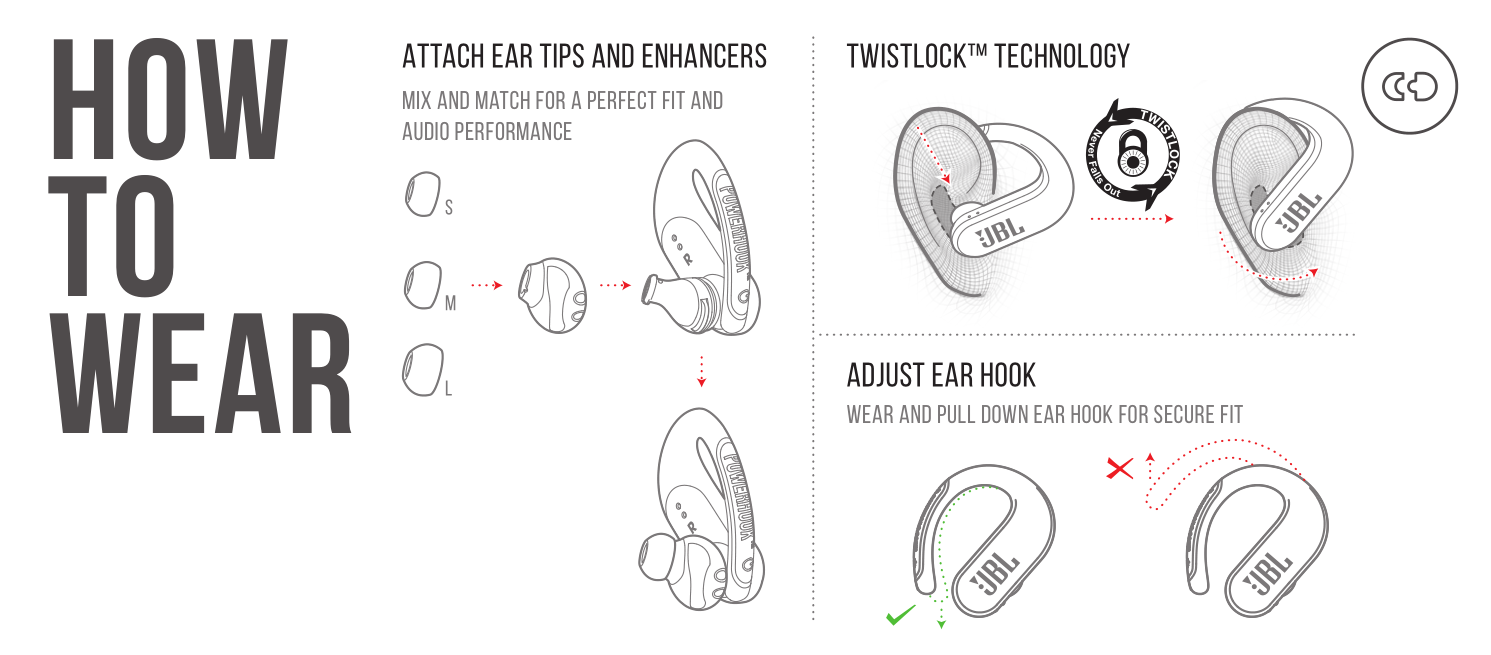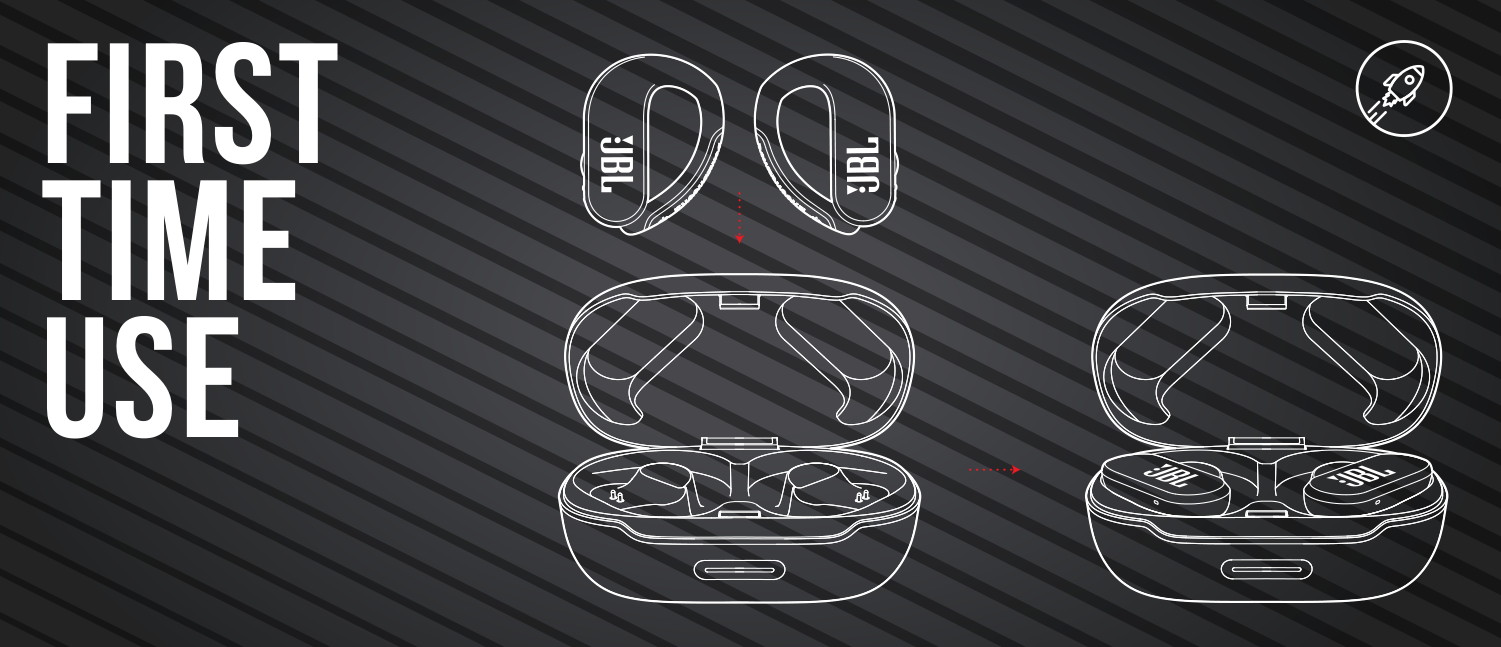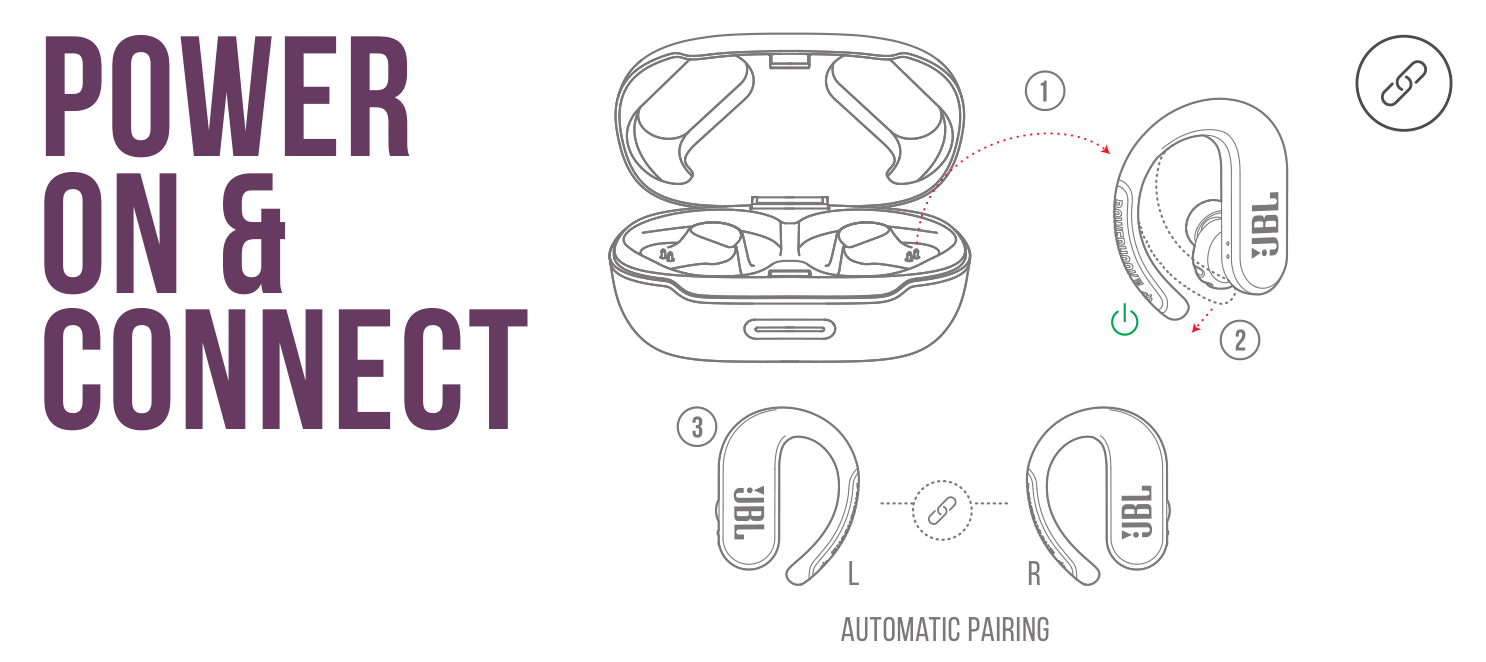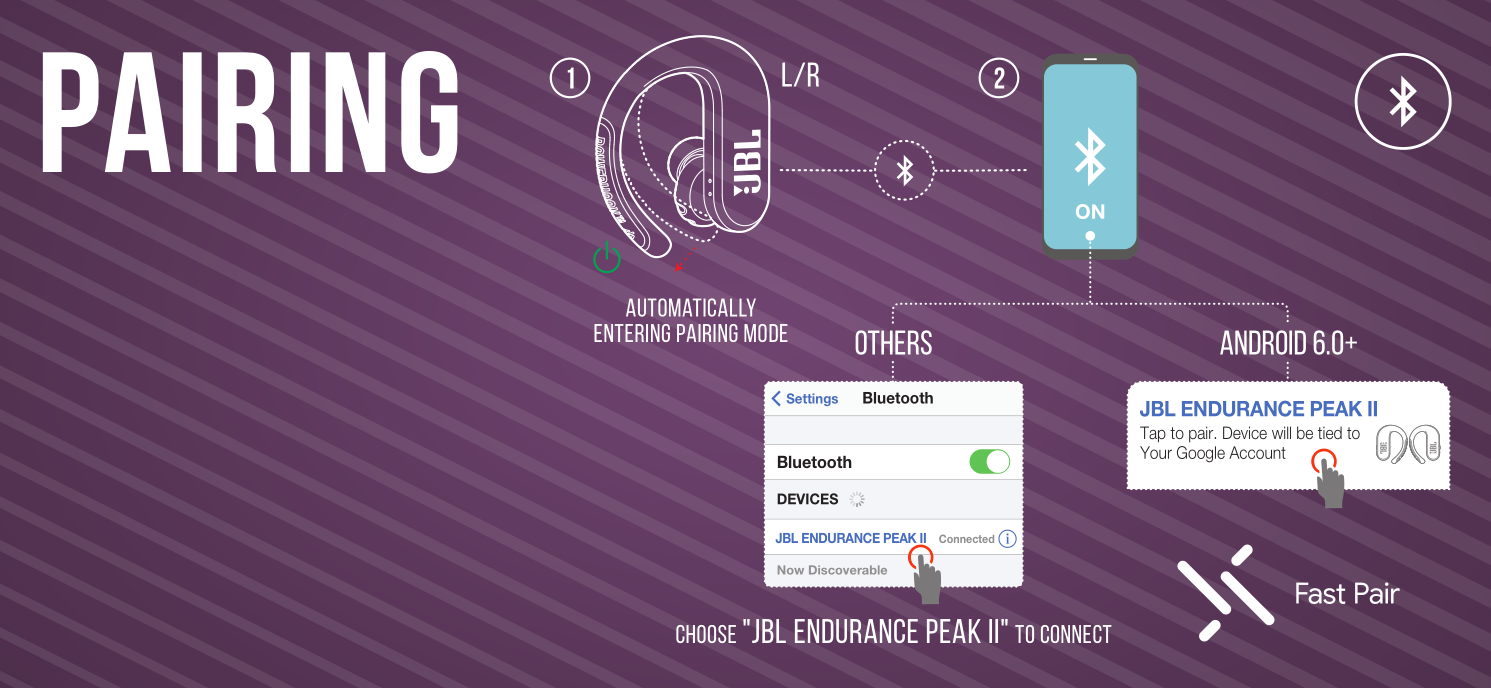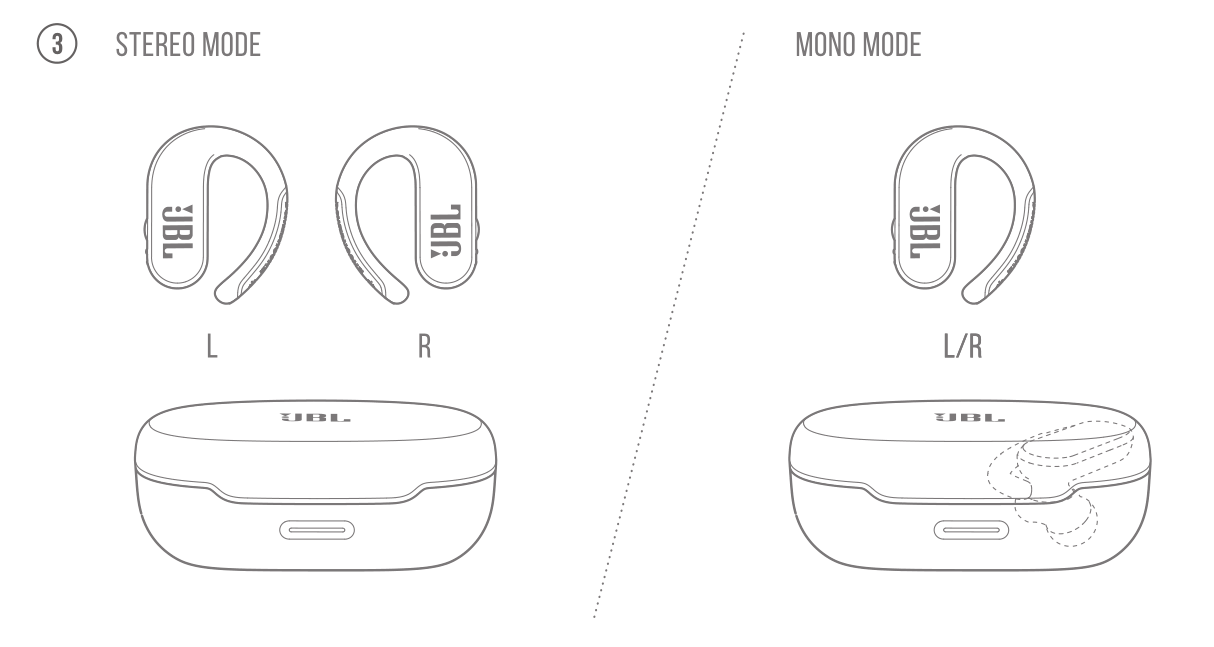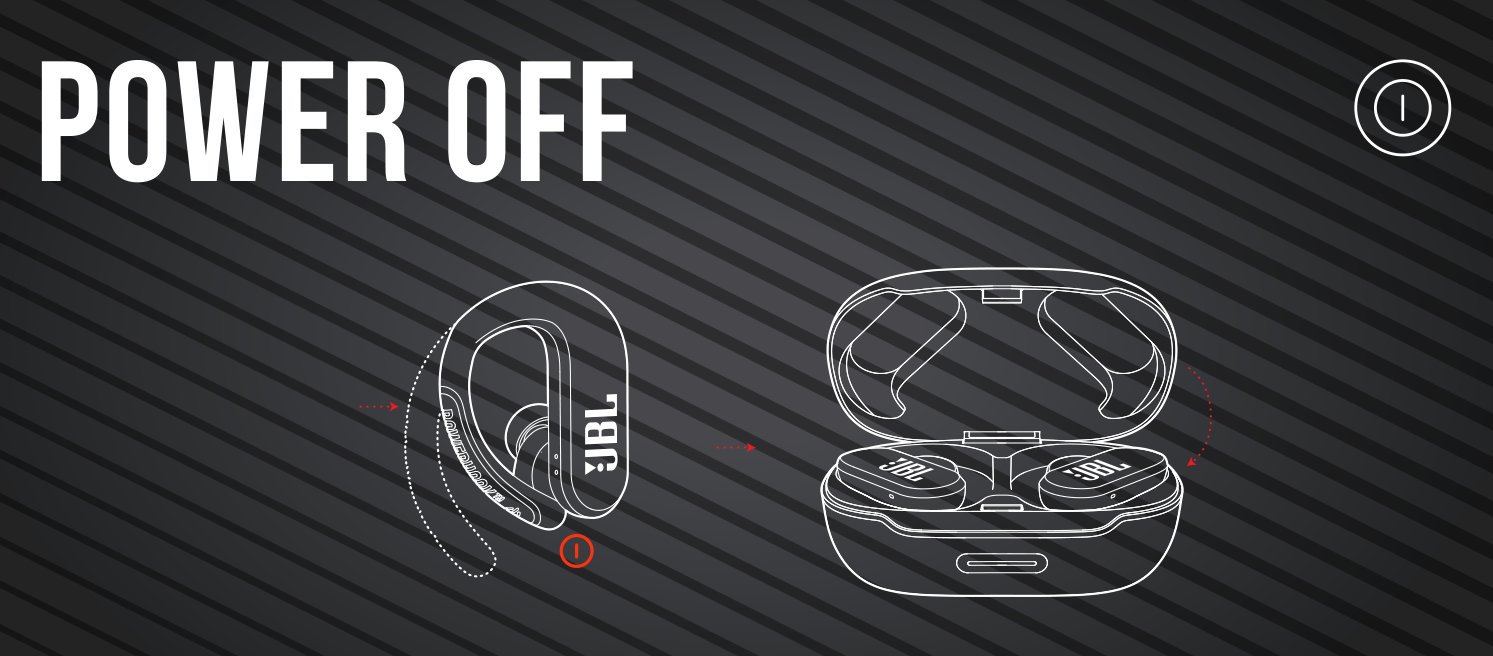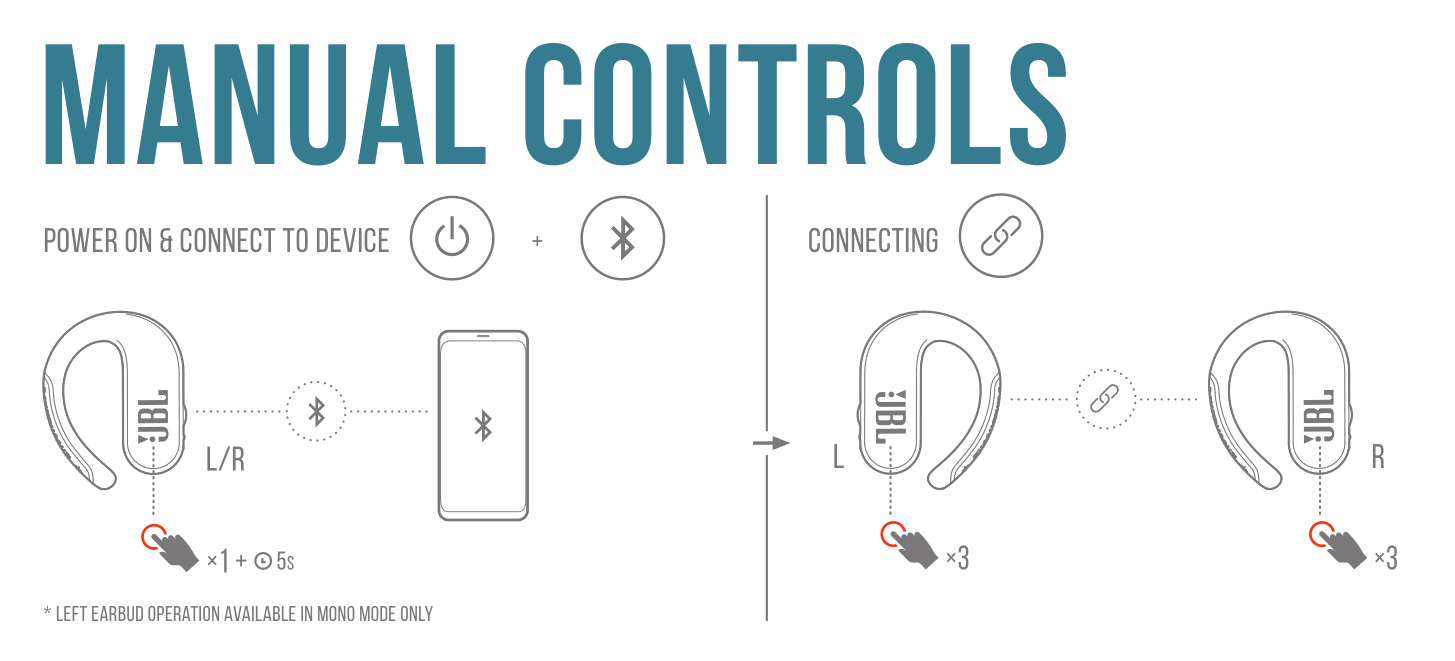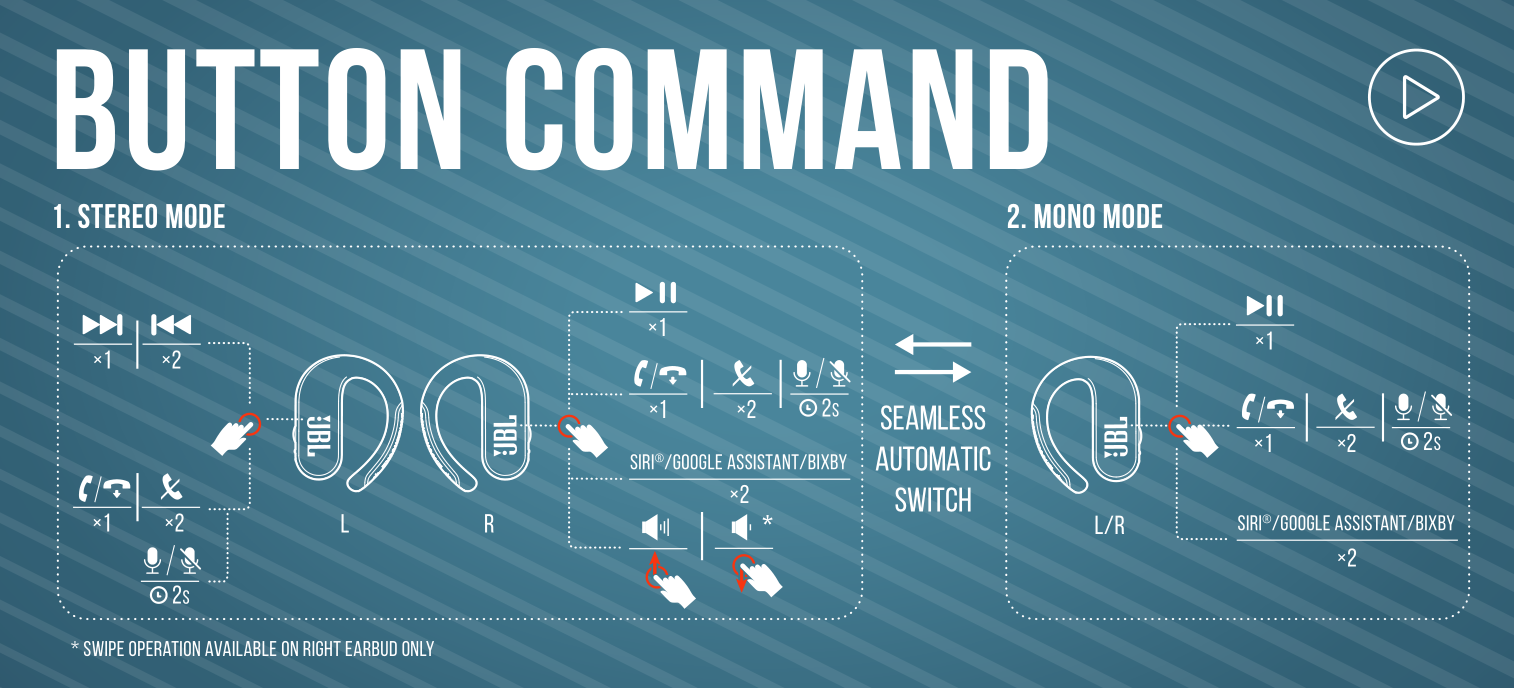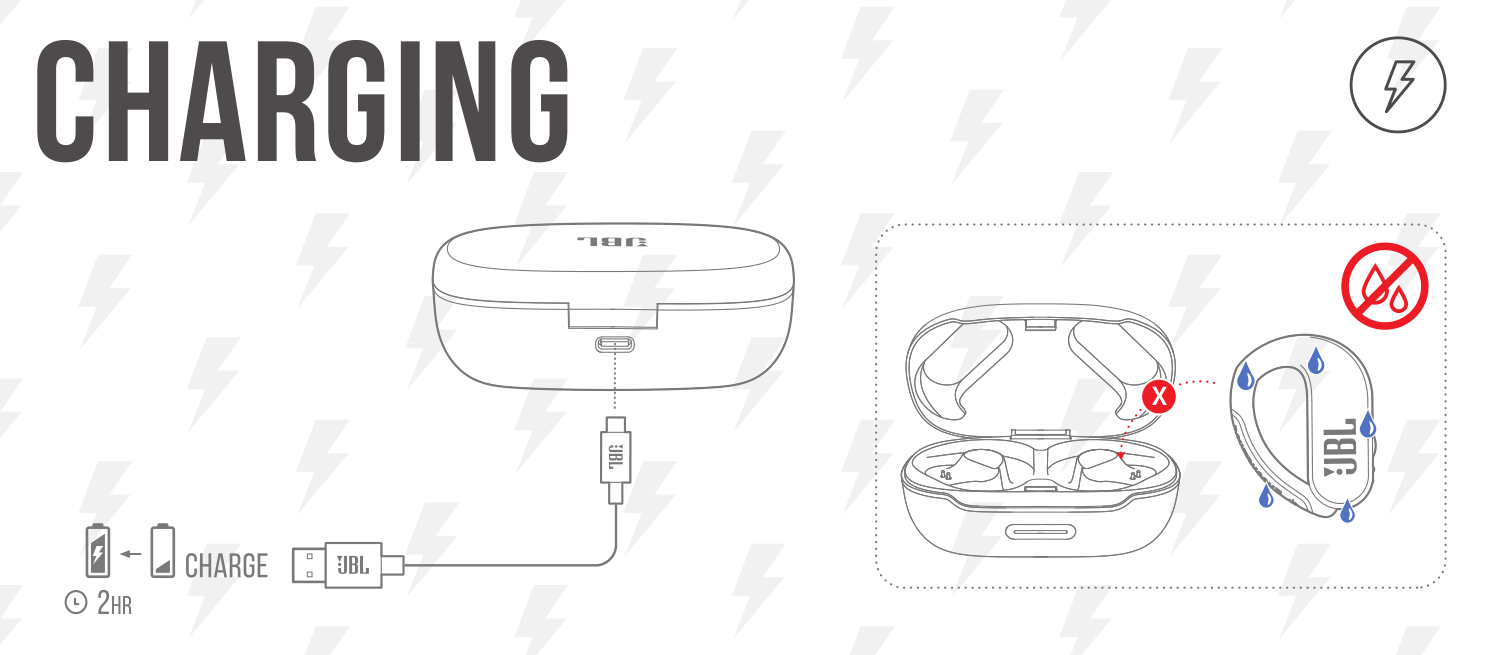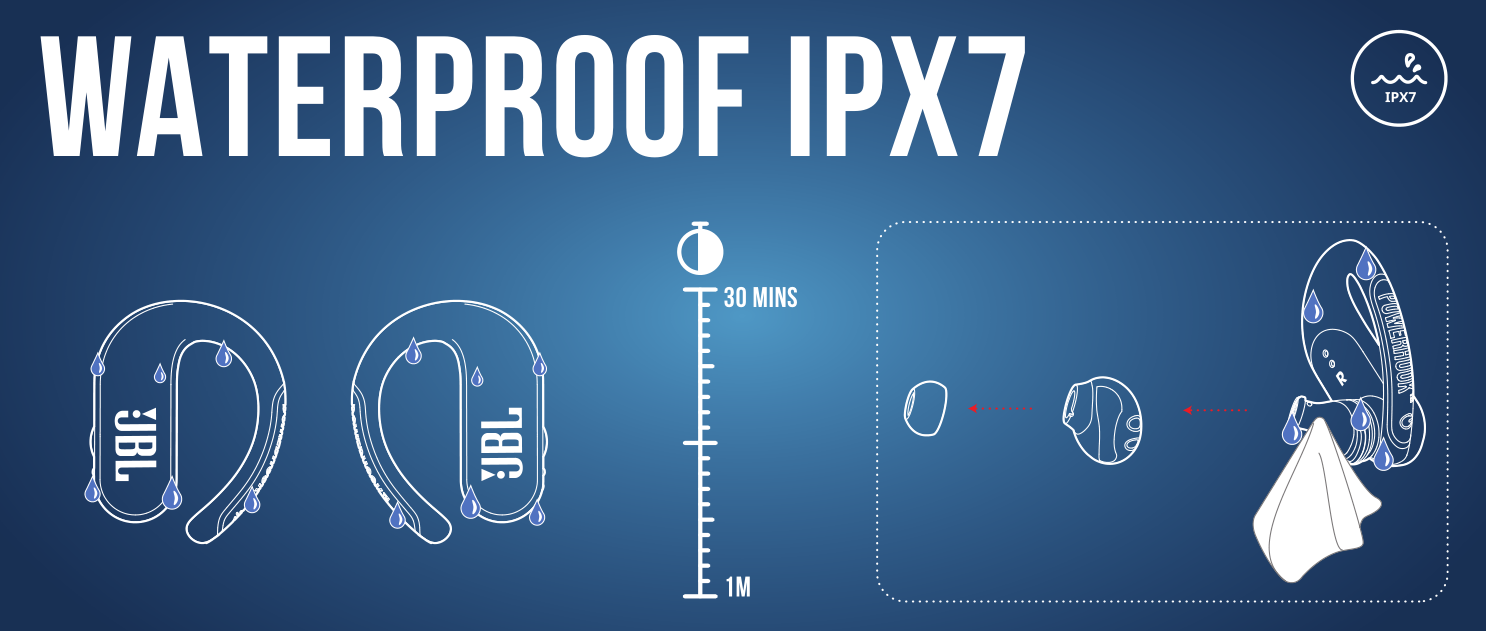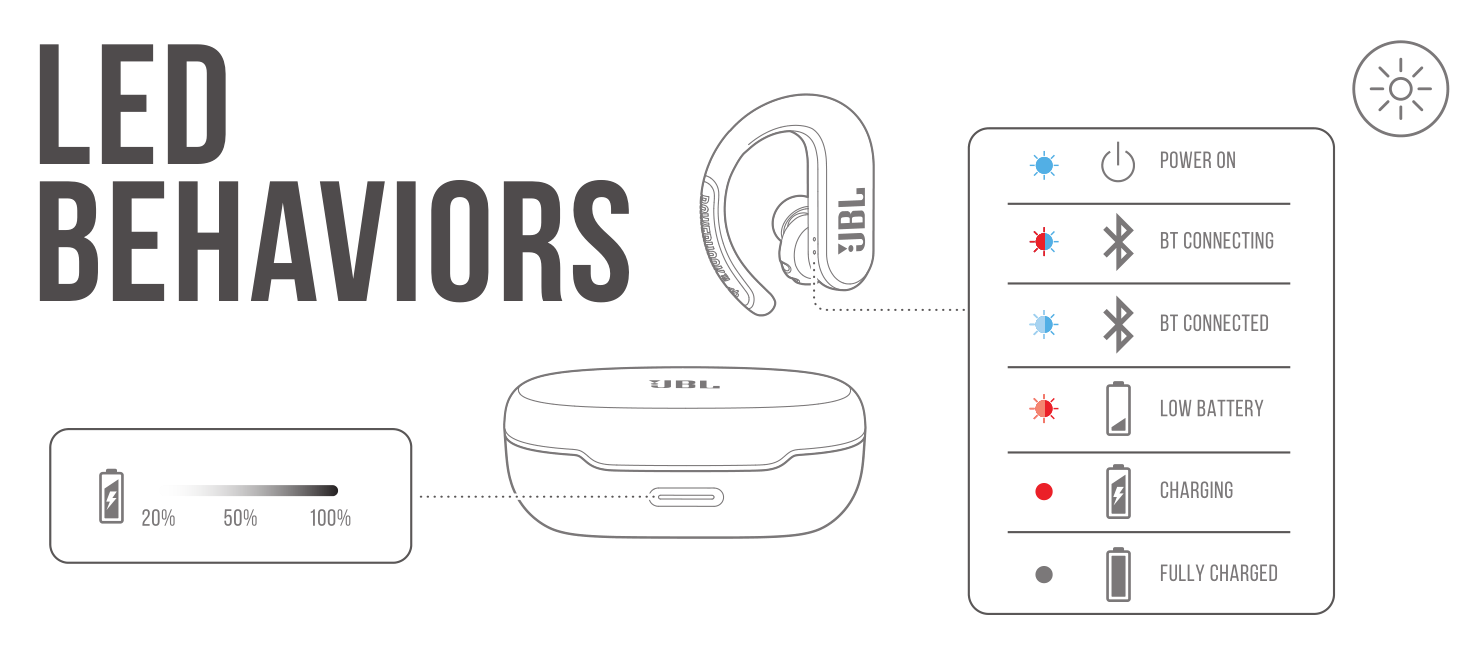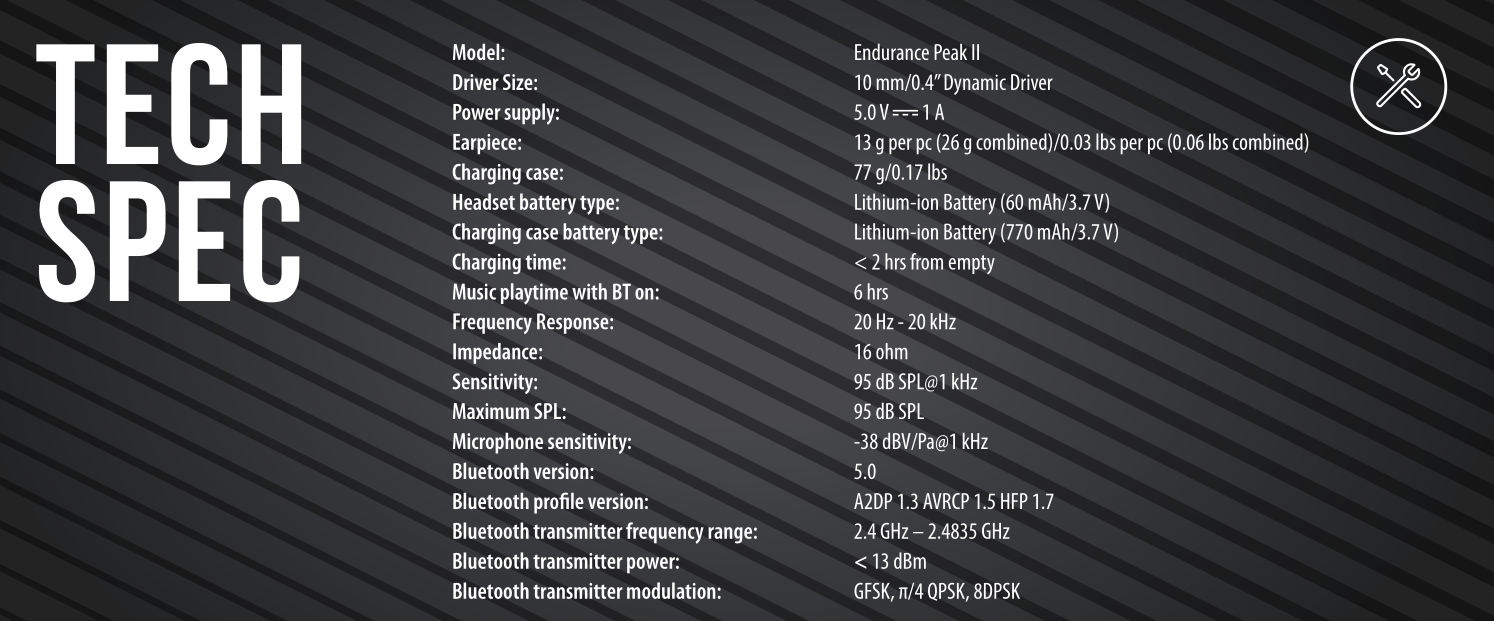 IC RF Exposure Information and StatementThe SAR limit of Canada (C) is 1.6 W/kg averaged over one gram of tissue. Device types: (IC: 6132A-JBLENPEAK2) has also been tested against this SAR limit According to this standard, the highest SAR value reported during product certification for head use is 0.6712 W / kg. The device was tested for typical bodily operations where the product was kept 0 mm from the head. To maintain compliance with IC RF exposure requirements, use accessories that maintain a separation distance of 0mm between the user's head and the back of the headset. The use of belt clips, holsters and similar accessories shall not contain metal parts in its assembly. Use of accessories that do not meet these requirements may not comply with IC RF exposure requirements and should be avoided.
Head operationThe device was subjected to a typical head manipulation test. In order to comply with RF exposure requirements, a minimum separation distance of 0 cm must be maintained between the user's ear and the product (including the antenna). Head exposure that do not meet these requirements may not meet RF exposure requirements and should be avoided. Use only the supplied or approved antenna.
IC: 6132A-JBLENPEAK2
Maximum operation temperature: 45°C
FCC ID: APIJBLENPEAK2
The Bluetooth® word mark and logos are registered trademarks owned by Bluetooth SIG, Inc. and any use of such marks by HARMAN International Industries, Incorporated is under license. Other trademarks and trade names are those of their respective owners.
HP_JBL_Endurance Peak II_QSG_SOP_V11
FAQS
Does this have active noise cancelation?
Our Endurance peak series does not have an active noise cancelation feature yet.
Does this have wireless charging?
JBL Endurance Peak II earbuds can be charged by placing them on the case. It doesn't support wireless Qi charging.
How to make the earbuds waterproof?
Please seal the earbuds by following the steps below: 1. Remove the earbuds from the charging case. 2. Turn off the earbuds by holding down the power button for 5 seconds. 3. Place the earbuds in a bowl of water for 5 minutes. 4. Remove the earbuds from the water and let them dry completely before use. 5. The earbuds are now waterproof and can be used in any environment that does not exceed 1 meter of water for 30 minutes (IPX7).
How to pair with my phone?
Please follow these steps to pair with your phone: 1. Turn on Bluetooth on your phone and search for available devices. 2. Select JBL Endurance Peak II from available devices list and enter 0000 as password if required (0000 is default password). 3. Once connected, you will hear a voice prompt "Connected" and you are ready to go!
Are the touch controls exactly the same as the Endurance Peak?
Our JBL Endurance Peak II has different touch controls than the first Endurance Peak.
Does this auto pause when you take out one earbud?
Yes, our JBL Endurance Peak II pauses when you shut off one earbud as both have the Dual Connect feature.
Can eye glasses be worn with these?
Our JBL Endurance Peak II should be worn using the hooks on the earpiece for a secure fit. Using it while wearing glasses may compromise the fit on your ear. Comfortability would also depend on how the temples of your glasses are designed.
Do these comfortably fit small ears?
Yes. They are very comfortable. Fit very well in small ears and they include different attachments for even better comfort.
Why those ear buds are not charging?
You can try out the "Battery and Charging" guide in the support link attached. You can also send us a message if the troubleshooting steps does not work: https://support.jbl.com/us/en/
Son compatibles con iPhone 11?
Yes, our JBL Endurance Peak II works with both Android and iOS devices.
Will water pressure from showering activate the touch controls?
This shouldn't activate the touch control of the earbuds unless it's hit directly by the water.
can you wear them in the shower?
Yes, since our JBL Endurance Peak II is sweat and waterproof IPX7 rated headphones.
you remove them from the case? Does the charging cable work with an AC wall adapter?
The charging cable of our JBL Endurance Peak II works with USB charging adapters that has a USB Type A output.
How do you lock or switch the touch controls off?
The touch controls of our JBL Endurance Peak II can't be turned off or locked.
Can this connect to multiple devices simultaneously?
Our JBL Endurance Peak can pair multiple devices at the same time but can only connect to one at a time.
Do these have Ambient sound?
Our JBL Endurance Peak II doesn't have an Ambient Aware and Talk Thru feature.
Will they work on a motorcycle while wearing a half helmet?
Our JBL Endurance Peak II does not have Active noise cancellation so it would be difficult to hear the music while riding with a half helmet. In addition, we do not recommend it. You can ride safely with earbuds in some cities and regions, but others may prohibit the use of any kind of earbud or headphones.
earbud or headphones.
VIDEO
JBL Endurance Peak II Manual – JBL Endurance Peak II Manual –