John Lewis Ursula Table Lamp User Manual
Thank you for purchasing this Ursula table lamp. Please read Installation Instructionsthe instructions carefully before use to ensure safe and satisfactoryoperation of this product. Please keep these instructions for future reference.Warnings!
To prevent electric shock, switch off at the mains supply before installing or maintaining this fitting. If you are in any doubt, please consult a qualified electrician.
Always use the correct type and wattage bulb. Never exceed the wattage stated.
The bulb and surrounding parts can become extremely hot during use.
For indoor use only. This lamp should always be placed on a flat and stable surface.
Do not cover. Keep away from curtains, bedding etc.
Always route mains cable so it does not present a hazard (entrapment, tripping etc.)
CAUTION! Always completely unplug from mains and allow to cool before changing bulb.NoteIf the external flexible cable or cord of this luminaire is damaged, it shall be exclusively by the manufacturer or his service agent or a similarly qualified person.
Installation Instructions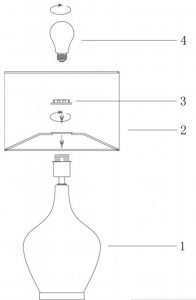 Care instructions
We recommend cleaning with a soft dry cloth. Do not use abrasive materials as these will damage the finish.
Recommended bulb
1 x 9WES led energy efficient classic clearor1 x 42WES eco halogen classicBulb not included
Specifications
Max.power: 60WVoltage: 220-240V~50/60HzWeight: 2kg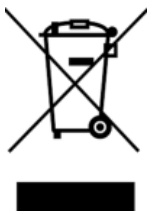 This symbol

indicates that this product should not be treated as normal household waste and it should be recycled. John Lewis do not operate instore take back, but as members of the Distributor Take Back scheme have funded the development and upgrade of recycling facilities across the UK. Please take it to your nearest collection facility or for further details contact your local council or visit www.recycle-more.co.uk.We have taken great care to ensure that this product reaches you in perfect condition.However, should any parts be damaged or missing please e-mail [email protected]
Trouble Shooting:
Why is the light not working when switched on? Check your power supply is switched on Turn off light and check that the bulb is inserted correctly Check the bulb is still in working order.
References
[xyz-ips snippet="download-snippet"]