klipxtreme Wireless presenter KPP-001 User Manual
1. Introduction
Thank you for purchasing the KPP-001 WirelessPresenter from Klip Xtreme. This device will come in handy when you need to stand out in the way you make your presentations. It features an ergonomic design, intuitive touch keys and a rubberized slip-resistant finish that will let you have complete control of your slide show. Its powerful red laser will efficiently highlight those important points of the presentation, within a range of up to 656 feet, so you have freedom to move around and interact with your audience. All you have to do is connect the USB receiver to your computer, turn on the presenter and get the job done professionally and efficiently.We invite you to visit us at www.klipxtreme.com to find out more about this and other new and exciting products.
Safety measures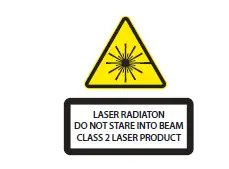 LASER RADIATION. DO NOT STARE INTO THE BEAM OR VIEW DIRECTLY WITH OPTICAL INSTRUMENTS. CLASS 2 LASER PRODUCT. NEVER POINT A LASER BEAM INTO A PERSON'S EYES OR VIEW A LASER BEAM DIRECTLY, AS PROLONGED EXPOSURE CAN BE HAZARDOUS TO THE EYES. MOMENTARY EXPOSURE FROM A LASER POINTER, SUCH AS AN INADVERTENT SWEEP OF THE LIGHT ACROSS A PERSON'S EYES, MAY CAUSE TEMPORARY FLASH BLINDNESS SIMILAR TO THE EFFECT OF A CAMERA FLASH BULB. ALTHOUGH THIS CONDITION IS TEMPORARY, IT CAN BECOME MORE DANGEROUS IF THE EXPOSED PERSON IS ENGAGED IN A VISION CRITICAL ACTIVITY SUCH AS DRIVING.
Package content
Wireless presenter          1USB receiver                  1AAA battery                  2User's guide                   1
2. Main features
Ideal for business slide shows, project proposals and PowerPoint presentations
Integrated laser pointer brings focus and attention to the presentation
Features a rubberized finish body with forward, backward, main screen and pointer buttons
Compatible with Windows® 2003, XP, Vista, Windows 7-10, Mac OS, Linux and Android
2.4GHz RF with 360-degree control and wireless freedom of up to 656 feet*
Embedded USB receiver with magnetic design for secure storage
Plug and Play configuration; software driver is not required
Complies with laser safety standards – it supports less than 1mW of power.
*The remote operation distance is 50 feet.
3. System requirements
Hardware
USB Versions 1.1/ 2.0/ 3.0 Operating systems
Windows® 2003, XP, Windows Vista, Windows 7-10
Mac OS*
Linux*
Android*
* Certain limitations apply.
LED indicator
Laser beam button
ON/OFF switch
Scroll forward button.
Scroll backward button
Screen control button
USB receiver
Battery compartment
5. Description of functions
LED indicator: The LED light turns red to indicate a key is being pressed and functioning.
Laser beam button: Press it to activate the beam and direct the audience's attention to the portion you want it to focus on.
ON/OFF switch: Use it to turn the presenter on or off.
Scroll forward button: Use this button to go to the next slide.
Scroll backward button: Press this button to go to the previous slide.
Screen control button (presentation): Press this button briefly to enter the full screen mode (first slide), and press it again to exit this mode. Once in the full screen mode (end of slide show), press and hold this button to enter the black screen mode, press and hold it again to exit this mode.
USB receiver: Connect the USB receiver to your computer to start using the pointer. It can be stowed in the presenter's bottom compartment or left connected into the USB port of your PC or laptop.
Battery compartment: Insert a AAA battery in this compartment for the presenter to start working.
6. Connecting the presenter to the computer
Insert one AAA battery in the battery compartment.
Remove the USB receiver from the wireless presenter. Power on the presenter by sliding the on/off switch to its ON position.
Insert the USB receiver into the USB port of the PC or laptop.
Turn on your computer, if you have not done so already.Note: The radio frequency (RF) codes are factory preset for your convenience; the presenter should be functional at this point.
No further configuration is necessary. Now you can start enjoying instant and trouble-free wireless connectivity to launch and manage your presentations seamlessly, from any spot in the room. Remember to put the USB receiver back into the wireless presenter, and turn off the device when you are not using it.
7. Troubleshooting
If the presenter fails to work as expected, first verify that the recommendations mentioned below have been followed:
The USB receiver is correctly connected to the computer.
The receiver is within communication range with the presenter (no more than 50 feet away, depending on location.)
If the pointer is emitting the light beam, the receiver is recognized by the PC but the connection is not working, or the device is unable to control your PC, it is possible that the address code (driver) hasn't been loaded correctly in the receiver. Please follow these steps to solve the problem.
– Open a PowerPoint file on your PC– Press and hold the scroll forward/backward button on the presenter– Turn OFF/ON the presenter while holding the backward button, until the PowerPoint presentation starts responding to the back/forward function. When this process finishes successfully it means communication has been stablished.
Note: If the presenter is not responding after completing the procedure mentioned above, the device needs to be returned to an authorized service dealer for repair.
Technical specifications
Device
KPP-001
Type
Wireless presenter
Technology
2.4G
Laser distance
About 656ft
Remote operation

distance

50ft
Laser Class
Class II
Laser power
<1mW
Working voltage (DC)
1.5V
Operating system

compatibility

Windows2003, XP, Windows Vista,

Windows 7-10, Mac OS, Linux, Android

Connectivity
Connection type
Wireless
Wireless RF

frequency

2.403GHz,2.45GHz,2.475GHz
Sensitivity
-96dBm
Wireless range
2.4-2.475GHz
USB receiver
USB versions

supported

USB Versions 3.0/2.0/1.1
Working voltage
4.5 – 5.5VDC
Dimensions
0.9×0.5×0.1in
Weight
0.1oz
Battery
Battery type
AAA Type, 1.5VDC
Battery run time
15 hours
Battery standby time
3000 hours
Specifications
Dimensions (LxWxH)
5.3×1.3x1in
Weight
1.1oz
Warranty
1 year
FCC statement
This equipment has been tested and found to comply with the limits for a Class B digital device, pursuant to part 15 of the FCC rules. These limits are designed to provide reasonable protection against harmful interference in a residential installation. This equipment generates, uses and can radiate radio frequency energy and, if not installed and used in accordance with the instructions, may cause harmful interference to radio communications. However, there is no guarantee that interference will not occur in a particular installation. If this equipment does cause harmful interference to radio or television reception, which can be determined by turning the equipment off and on, the user is encouraged to try to correct the interference by one or more of the following measures:
Reorient or relocate the receiving antenna.
Increase the separation between the equipment and receiver.
Connect the equipment into an outlet on a circuit different from that to which the receiver is connected.
Consult the dealer or an experienced radio/TV technician for help.
FCC Caution
Any changes or modifications not expressly approved by the party responsible for compliance could void the user´s authority to operate this equipment.This device complies with Part 15 of the FCC rules. Operation is subject to the following two conditions: (1)This device may not cause harmful interference, and (2) this device must accept any interference received, including interference that may cause undesired operation.
8. Disposal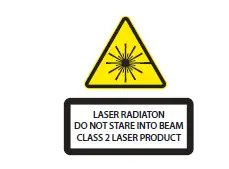 Electrical and electronic products must not be discarded as regular household waste! As part of the company's eco-friendly approach, we encourage you to follow all applicable local waste regulations to dispose of your used electronics properly.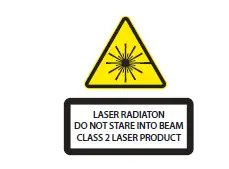 KlipXtreme® is a registered trademark. All rights reserved. All other brand names and trademarks are the property of their respective owners. Any mention of such is onlyintended for identification purposes, and therefore shall not be construed as a claim to any or all rights pertaining to those brands. Made in China.
Read More About This Manual & Download PDF:
References
[xyz-ips snippet="download-snippet"]