Kogan OVBONPRSBGA, OVBONPRSBSA Ovela Bonita Pintuck Sofa Bed User Guide
SAFETY & WARNINGS
Read Instructions carefully. Ensure no parts are missing before beginning.
Warning: Failure to follow the instructions can lead to damage that is not covered by your warranty.
Lay out all the components on a soft surface.
Do not fully tighten screws (leave slightly loose). When the item is fully assembled tighten the screws – but do not over-tighten.
COMPONENTS
ASSEMBLY
Step 1
Open the bottom zipper of the Sofa Frame and remove the Solid Wooden Legs and Cushions. Assemble all Solid Wooden Legs.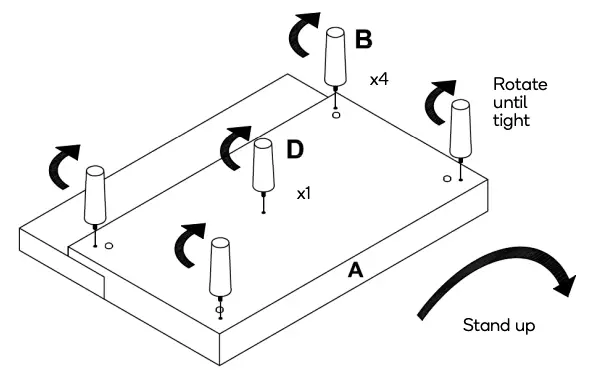 Step 2
Fold up the sofa to use it as a sofa seater.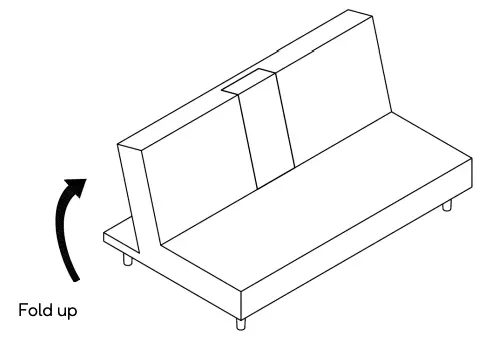 Step 3
Place the handrail cushions on both the sides of the sofa.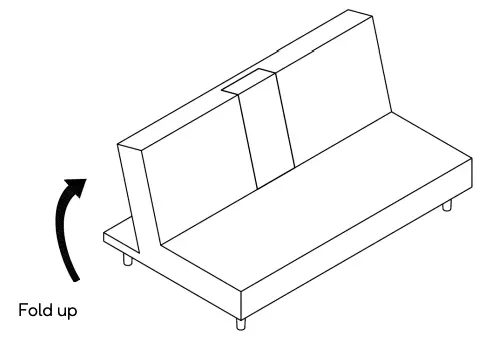 Complete!
Need more information?
We hope that this user guide has given you the assistance needed for a simple set-up.
For the most up-to-date guide for your product, as well as any additional assistance you may require, head online to help.kogan.com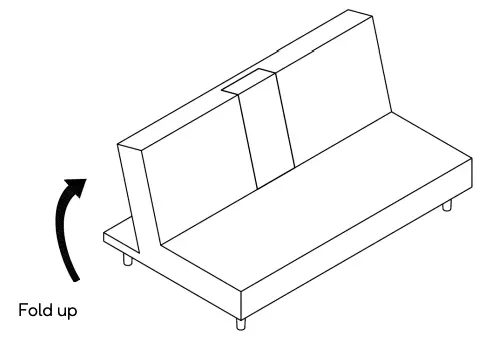 [xyz-ips snippet="download-snippet"]