Heavy duty MDF shelving unitINSTRUCTION MANUAL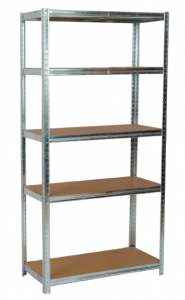 MDF Schwerlastregal Heavy duty MDF shelving unit613-400863
Heavy duty MDF shelving unit 613-400863
Galvanized steel with 5 shelvesMax. load per shelf: 75 kg.Dimensions: H: 172 x W: 75 x D: 30 cm.
Please note that the maximum load per shelf for each shelving unit is 75 kg. Make sure to distribute equally the weight of the items stored on the five shelves to keep the shelving unit stable.
The shelving unit should not be placed in a room with very high humidity, as this may damage the shelves.
Tip: For increased safety, use work gloves when assembling the shelving unit.
Read the user instructions and assembly instructions carefully (see illustrations below) before assembling and using the shelving unit.
Remove all packaging and make sure to count all the parts to check the contents match the overview below.
Check that the shelving unit is not damaged before assembling it. The warranty lapses once the unit is assembled.
To avoid causing scratches or other minor damage to the unit during assembly, only assemble the product on a clean, even surface.
Use a rubber mallet to protect the unit's finish.
Only allow the assembled shelving unit to stand on even, stable surfaces ­ for your own safety.
Make sure that the shelving unit is correctly assembled before use ­ for your own safety.
Note: The shelving unit is intended for private use, not industrial use.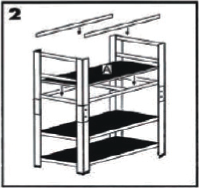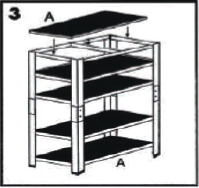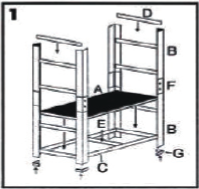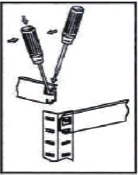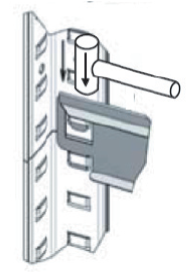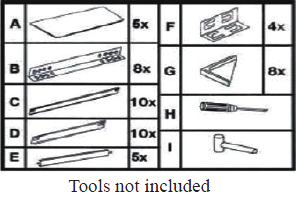 Warranty
Faults caused by incorrect use or handling, faults caused by unauthorized intervention or repairs, and faults caused by use of non-original parts are not covered by the warranty.
References
[xyz-ips snippet="download-snippet"]