LAGUVA MTSF2 Fusion Tablesaw DRO Calibration Owner's Manual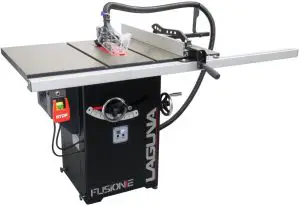 DRO Calibration
The Fusion 2 and Fusion 3 come standard with a digital read out (DRO). If the DRO every comes out of calibration please use the following guide to reset.
Step 1: Tilt the scale to 0°, press ZERO to reset , display 0.0.
Step 2: Bevel to 45°, press & hold SET.
Step 3: While holding SET press and hold ZERO for 3 seconds. The DRO will display 45.0 after the release of ZERO. Release Set.
DRO Trouble Shooting
If you are experiencing problems with the DRO not powering on, please follow this guide.
Step 1: Turn off power and unplug table saw, then remove DRO display cover.
Step 2: Pull out the circuit board, check the black and white cords connection.
Step 3: If multi-meter is available, please re-plug table saw, and check voltage between black and white cords.
Step 4: If circuit board is checked OK, please check contactor box.
Step 5: The contactor box is inside the cabinet, remove the cover.
Step 6: Check L1 & L3 connection.
CUSTOMER SURVICE
For immediate service on any Laguna Tools products:+1 (949) 474-1200[email protected]
Laguna Tools, Inc. LAGUNA® and the LAGUNA Logo® are the registered trademarks of Laguna Tools, Inc. All rights reserved. 04/01/2019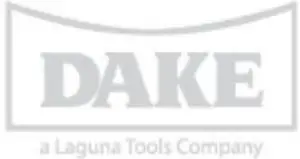 LAGUNA AMERICAN HEADQUARTERSTexas: 744 Refuge Way Suite 200, Grand Prairie, Texas 75050, U.S.A.Phone: +1-800-332-4094Huntington Beach: 7291 Heil Ave Huntington Beach, CA 92647, U.S.A.Phone: +1-949-474-1200South Carolina: 825 Bistline Dr. Ste 101, West Columbia, SC 29172, U.S.A.Phone: +1-800-234-1976Minnesota: 5250 West 74th St, Edina, MN 55439, U.S.APhone: +1-949-474-1200lagunatools.comsupermaxtools.comlagunacleanair.comlagunalathe.com
LAGUNA EUROPEWalker Rd, Bardon Hill, Coalville LE67 1TU, United Kingdom. Phone: +44-1530-516921lagunatools.uk
DAKE CORPORATION724 Robbins Road, Grand Haven, MI 49417, United States +1-800-937-3253dakecorp.com
Owner's Manual SupplementMTSF2 MTSF37/1/2021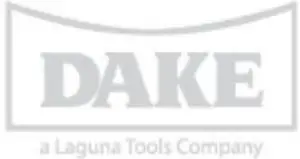 LAGUNA AMERICAN HEADQUARTERS
Texas: 744 Refuge Way Suite 200, Grand Prairie, Texas 75050, U.S.A. Phone: +1-800-332-4094Huntington Beach: 7291 Heil Ave Huntington Beach, CA 92647, U.S.A. Phone: +1-949-474-1200South Carolina: 825 Bistline Dr. Ste 101, West Columbia, SC 29172, U.S.A. Phone: +1-800-234-1976Minnesota: 5250 West 74th St, Edina, MN 55439, U.S.A Phone: +1-949-474-1200
DAKE CORPORATION724 Robbins Road, Grand Haven, MI 49417, United States +1-800-937-3253
LAGUNA EUROPEWalker Rd, Bardon Hill, Coalville LE67 1TU, United Kingdom. Phone: +44-1530-516921© 2021 Laguna Tools

References
[xyz-ips snippet="download-snippet"]