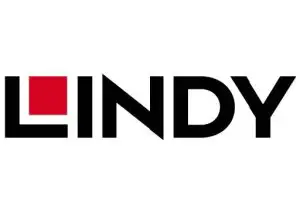 LINDY 38361 HDMI 18G Audio Extractor User Manual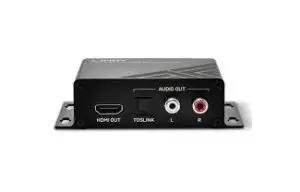 Safety Instructions
! WARNING !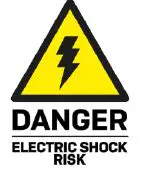 Please read the following safety information carefully and always keep this document withthe product.
Failure to follow these precautions can result in serious injuries or death from electricshock, fire or damage to the product.
Touching the internal components or a damaged cable may cause electric shock, whichmay result in death.
This device is a switching type power supply and can work with supply voltages in the range 100…240
VAC For worldwide usability four different AC adapters are enclosed: Euro type, UK type, US/Japan type and Australia/New Zealand type. Use the appropriate AC adapter as shown in the picture and ensure it is firmly secured in place and does not detach by pulling before installing into a power socket.
To reduce risk of fire, electric shocks or damage:
Do not open the product nor its power supply. There are no user serviceable parts inside.
Only qualified servicing personnel may carry out any repairs or maintenance.
Never use damaged cables.
Do not expose the product to water or places of moisture.
Do not use this product outdoors it is intended for indoor use only.
Do not place the product near direct heat sources. Always place it in a well-ventilated place.
Do not place heavy items on the product or the cables.
Please ensure any adapters are firmly secured and locked in place before inserting into a wall socket
Instructions for Use of Power Supply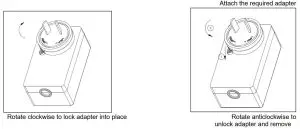 Introduction
Thank you for purchasing the HDMI 18G Audio Extractor. This product has been designed to provide trouble free, reliable operation. It benefits from both a LINDY 2-year warranty and free lifetime technical support. To ensure correct use, please read this manual carefully and retain it for future reference. The Lindy HDMI 18G Audio Extractor allows the user to seamlessly extract both digital and analogue audio from an HDMI source and output to an audio device in either format, while sending the video signal to a 4K display or projector. This is a perfect solution for connecting Non-HDMI AV receivers or analogue 2-channel speaker setups to a HDMI source device, while also ideal for extracting audio and video to a display that requires separate speakers.
Package Contents
HDMI 18G Audio Extractor with mounting brackets attached
5VDC 1A Level VI Multi-country Power Supply (UK, EU, US & AUS) Barrel Size: 5.5/2.1mm
Lindy Manual
Features
Extracts HDMI audio to both stereo and multi-channel audio
CEC and High Bit Rate Audio Pass-through
Supports resolutions up to 3840× 4:4:4 8bit / 4:2:2 12bit
Supported HDR formats: HDR 10, Dolby Vision
Supports digital and analogue audio formats
Supports HDCP 2.2
Ports:
Input: HDMI Type A (Male)
Output: HDMI Type A (Female), TosLink (Optical) (Female), Analogue L/R (Female), USB Micro-B (Female)
Black, metal housing with fixed mounting brackets
Specification
Maximum Supported Audio Sample Rate: 192kHz
Input Impedance: 1KΩ
Output Impedance: 10KΩ
Output Voltage: 5V 1A
Frequency Response: <3db; 20h~20kh
Signal to Noise Ratio: 85db
Power Consumption: Maximum 2W
Product Diagram
Front Panel
HDMI Out: For connection to the display device for a video and audio signal.
HDMI Out LED: This will illuminate when the HDMI display is connected and switched on.
TosLink (Optical): For connection to digital audio equipment which support optical connections.
Analogue L/R: For connection to analogue audio equipment which support RCA connections.
Rear Panel

Power LED: This will illuminate when the audio extractor is connected to the power supply. • 5V DC: For connection to the supplied 5VDC 1A multi-country power supply.
Firmware USB: For Firmware Updates.
HDMI In: To connect to the source device using HDMI cable.
Audio EDID Switch: This switch allows the user to select the extractor's audio EDID. For a full list of supported audio and formats from each EDID, please see the table below.
Installation
Ensure all devices are powered off before connection. Once the power supply is connected the Power LED will illuminate.
Connect the Audio Extractor to your source device via HDMI cable.                                    a. For video and audio pass-through connect the display to the HDMI Out port via HDMI cable.                                                                                                                                     b. For digital audio through an amplifier, soundbar or Hi-fi system, connect the audio device to the Optical port using a Toslink (Optical) cable.                                                                 c. For analogue audio through active speakers or an analogue amplifier, connect the audio device to the Analogue L/R port using a dual phono audio cable.
Move the EDID switch to the output required. Please see below for all audio possibilities from each EDID.
Power on all devices
EDID Table

CE/FCC Statement
CE CertificationThis equipment complies with the requirements relating to Electromagnetic Compatibility Standards.
It has been manufactured under the scope of RoHS compliance.
FCC CertificationThis equipment has been tested and found to comply with the limits for a Class B digital device, pursuant to part 15 of the FCC Rules. These limits are designed to provide reasonable protection against harmful interference in a residential installation.
You are cautioned that changes or modification not expressly approved by the party responsible for compliance could void your authority to operate the equipment.
This device complies with part 15 of the FCC Rules.
Operation is subject to the following two conditions:
This device may not cause harmful interference, and
This device must accept any interference received, including interference that may cause undesired operation.
Hersteller / Manufacturer (EU):.LINDY-Elektronik GmbHMarkircher Str. 2068229 MannheimGermanyEmail: [email protected] , T: +49 (0)621 470050
LINDY Electronics LtdSadler Forster WayStockton-on-Tees, TS17 9JYEngland[email protected] , T: +44 (0)1642 754000
Recycling Information

WEEE (Waste of Electrical and Electronic Equipment), Recycling of Electronic Products
Europe, United KingdomIn 2006 the European Union introduced regulations (WEEE) for the collection and recycling of all waste electrical and electronic equipment. It is no longer allowable to simply throw away electrical and electronic equipment. Instead, these products must enter the recycling process.Each individual EU member state has implemented the WEEE regulations into national law in slightly different ways. Please follow your national law when you want to dispose of any electrical or electronic products. More details can be obtained from your national WEEE recycling agency.
Tested to comply with FCC standards.For home and office use.
References
[xyz-ips snippet="download-snippet"]