Logitech Bluetooth Speakers Computer Z207 User Guide

KNOW YOUR PRODUCT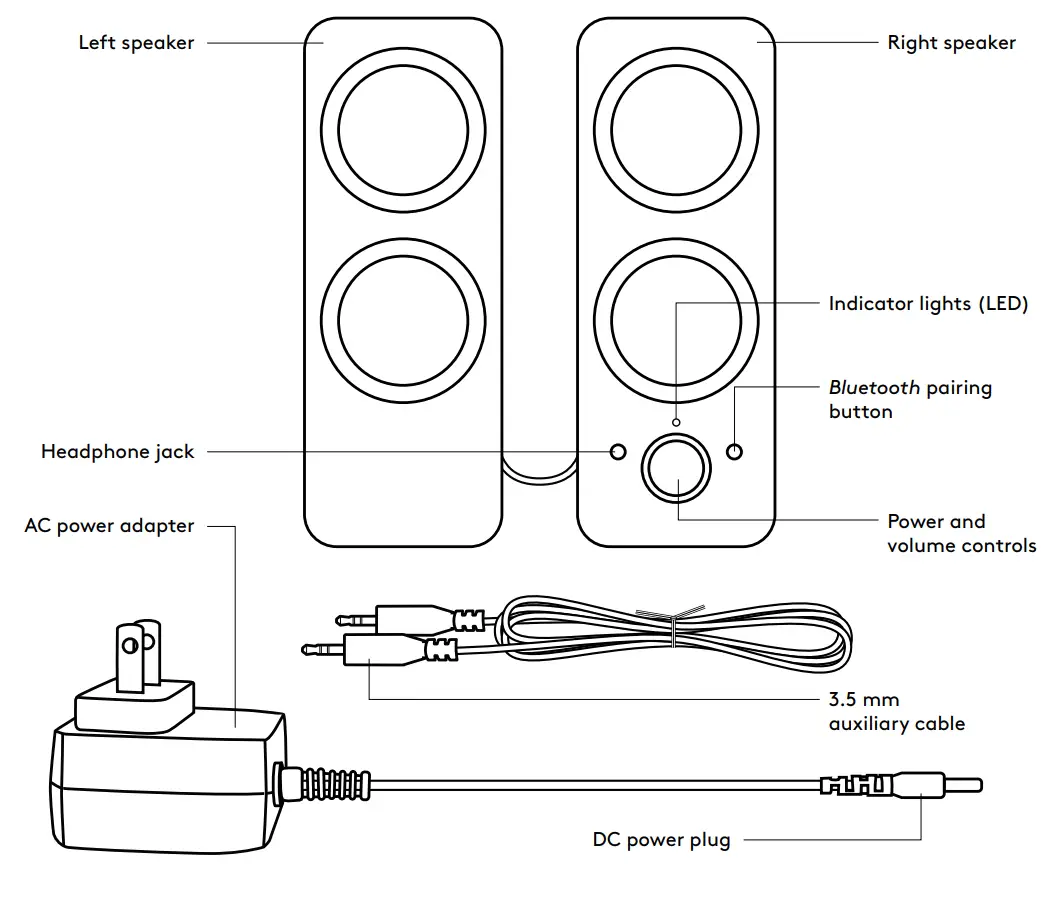 CONNECT THE SPEAKERS
Connect the DC power plug to the back of your right speaker and connect your AC adapter to the electrical outlet
Connect to the 3 5 mm audio jack on your source device using the 3 5mm auxiliary input on the back of the right speaker
(Optional) Connect your headphones to the headphone jack at the front of the right speaker
Turn the speaker on using the power knob
 To pair your devices with speakers using Bluetooth, press the Bluetooth pairing button for 3 seconds until the LED starts blinking Turn on Bluetooth on your device and select"Logi Z207" to connect to it The LED will then turn to a steady blue light after pairing
ADJUST THE VOLUME
Increase (or decrease) the volume of speakers by rotating the volume control knob clockwise (or counter-clockwise) on the right speaker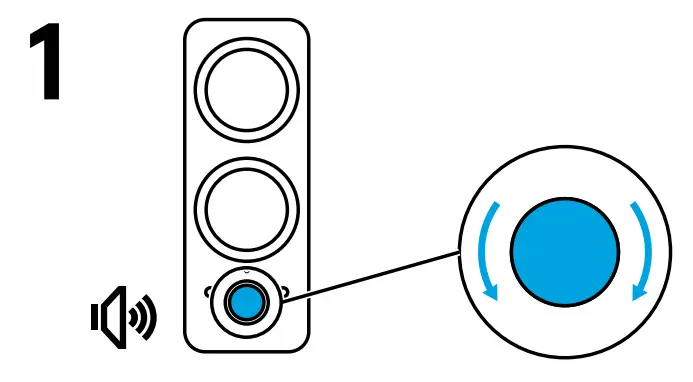 Dimensions
Weight: 35.27 oz (1.0 kg)
Technical Specifications
Reliable 20-meter line of sight range
Bluetooth pairing and volume controls located on front of right speaker.
1-Year Limited Hardware Warranty
© 2019 Logitech. Logitech, Logi, and other Logitech marks are owned by Logitech and may be registered.All other trademarks are the property of their respectiveowners. Logitech assumes no responsibility for any errors that may appear inthis manual. Information contained herein is subject to change without notice.
References
[xyz-ips snippet="download-snippet"]