Mascot Steel Garden Bench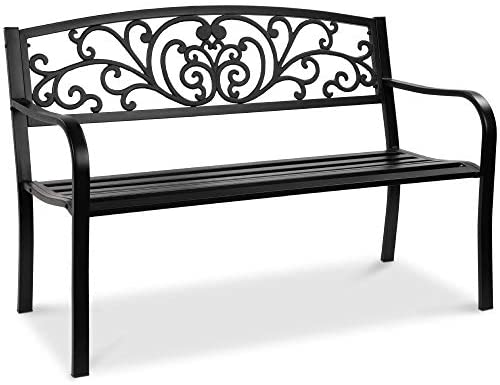 IMPORTANT Instructions
WARNING:Two people are required to assemble this item. Assemble this item on a flat, solid and even surface. Maximum loading capacity: 220 kg for 2-seater totally. Keep away from fire and inflammable objects. Ensure that the product has the correct stability before using it. Always place it on a level surface. The product may only be used under adult supervision and may not be used as a toy.Do not climb or jump on this item. This could cause serious injuries. Do not put your arms and legs between the frame and sets. Risk of injury! Only sit on the product, do not stand on it. Store the product during extreme weather conditions (rain, winds, snow, etc), to avoid damage to the product. We advise covering up or storing the product away when not in use, to protect it from the elements.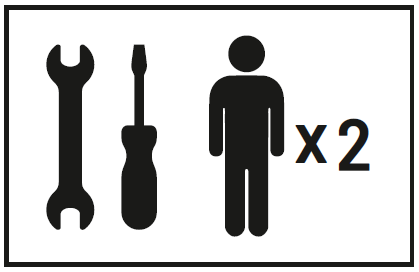 ASSEMBLY TOOLS NOT INCLUDED.
Cleaning: Wipe with a light damp cloth with water and mild soap. Maintenance: In order to maintain stability of the bench, tighten the screws/nut gaskets at least once per season. Assembly: see enclosure!This product is only for domestic use. Max. load: 220 kg.
Tools
Assembly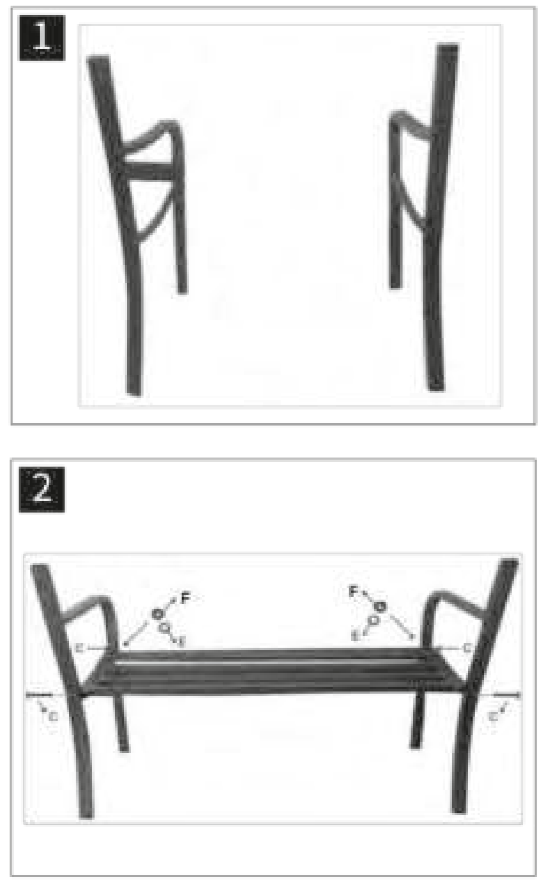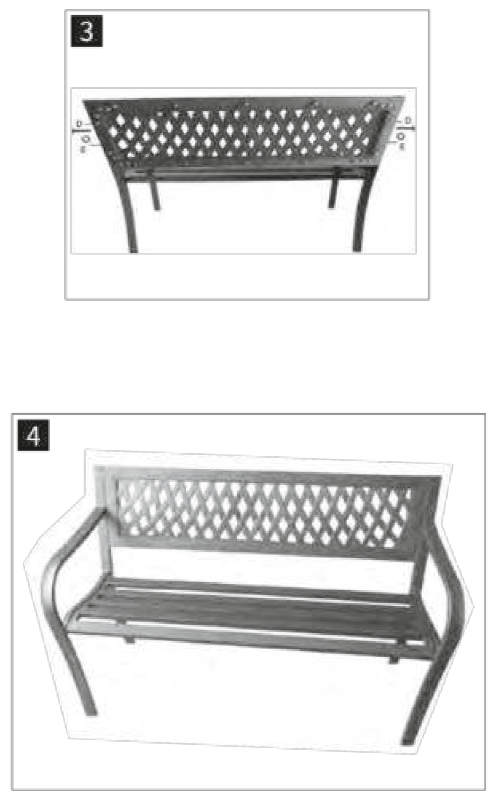 References
[xyz-ips snippet="download-snippet"]