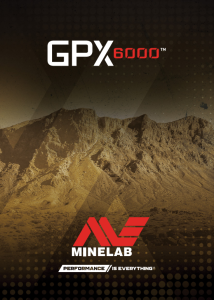 QUICK START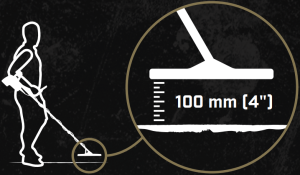 1 | TURN ON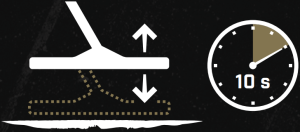 2|RAISE AND LOWER COIL FOR 10 s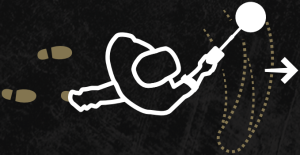 3|BEGIN DETECTING
  > 2.5 s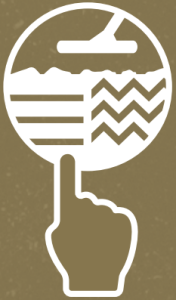 THRESHOLD TONE ADVANTAGE
Maximum depth is achieved by having the Threshold Tone on. To toggle on/off, long-press the

button.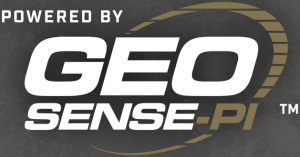 GeoSense-PI™
GeoSense-PI™ technology analyses and responds to ground signals with great clarity and precision — now you can detect in difficult environments once thought undetectable. It rapidly suppresses unwanted signals via three overlapping feedback systems for superfast detection of all gold pieces. Powered by GeoSense-PI™ technology, the GPX 6000™ is in tune with you and the Earth.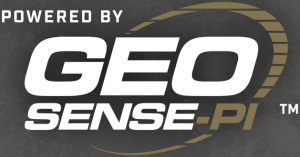 FIND ALL GOLD
Built by the world leader in metal detection technology, Minelab's GPX 6000™ is the fastest, lightest and simplest way to find all types of gold in one machine — from tiny pieces of gold to that elusive 'retirement' nugget.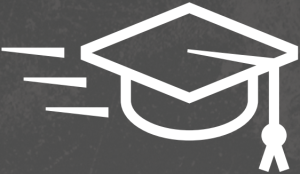 EASY EXPERT
With automatic features and an easy-to-use interface, you'll be an expert at finding gold from the moment you turn on your GPX 6000™. Because Automatic Ground Balance continuously adapts to changing soil conditions as you swing your detector over the ground, there's no need to adjust any settings. Finding gold has never been easier.
BATTERY CHARGING

ASSEMBLY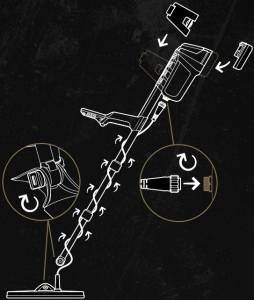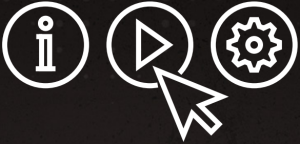 For manuals,videos and training, visit: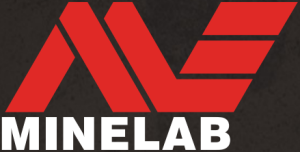 MINELAB®, GPX 6000™, GeoSense-PI™ and U-Flex™ are trademarks of Minelab Electronics Pty. Ltd. | 4901-0307-1
References
[xyz-ips snippet="download-snippet"]