Naxa® NAB-4000 Instruction Manual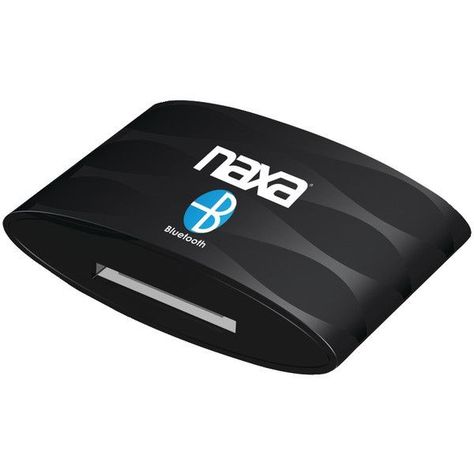 Wireless Audio Adapter with Bluetooth® for iPod® and iPhone® Dock Connectors
At a Glance

| | |
| --- | --- |
| Status | Indicator |
| Power Off | No light |
| Searching | Slow flashing light |
| Pairing | Quick flashing light |
| Connected | Steady light |
Press and hold the Power/Pair button for 3 seconds to turn the unit on or off.

Connects the NAB-4000 to compatible iPod dock speaker systems.
Connecting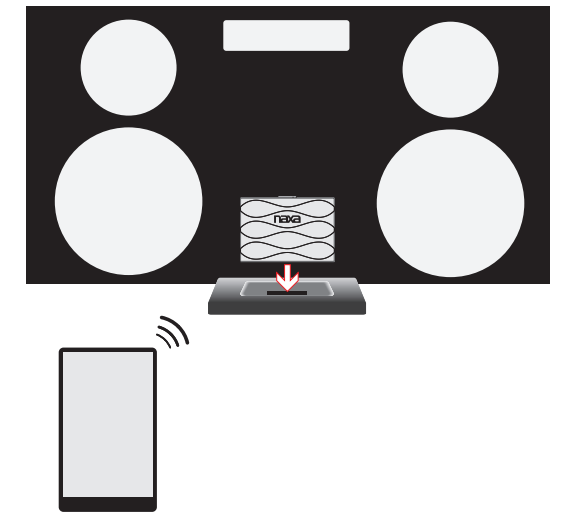 Set your iPod audio dock to iPod mode. (Refer to the manual of your iPod audio dock for instructions.)
Connect the NAB-4000 to the iPod audio dock. The dock connector is found on the bottom of the unit.
The NAB-4000 will turn on automatically and the status indicator will flash slowly. A beep will sound when the unit has been recognized.
Once connected for the first time, the unit will turn on automatically. If it does not, press and hold the Pair button for 3+ seconds to turn it on.
To turn off the unit, press and hold the Power/Pair button.
Pairing
Before using a wireless player with Bluetooth(r), you will need to establish a connection between it and your Naxa device. This process is called "pairing" and you will only have to do it once. Once two devices are paired, they will automatically connect when they detect each other.
Wireless players with Bluetooth may include laptops, tablets, smartphones, and more. Make sure that your player has its Bluetooth radio enabled and that it is set to be discoverable.
When the NAB-4000 turns on and has been recognized, the Status indicator will flash slowly (searching) and then flash quickly (pairing).
While the unit is flashing quickly, use the native controls of your Bluetooth device to select the "NAB-4000".
If your device requires a password, enter "0000".
Refer to the user's manual of your device for specific instructions for pairing and connecting Bluetooth devices.
Support
If you have problems with your device, please consult the instructions in this manual. Please also visit us on the web at www.naxa.com to get up to the minute news, alerts, and documentation for your device. For additional assistance, please contact Naxa Technical Support.
NAXA Technical Support2320 East 49th St.Vernon, CA 90058
http://www.naxa.com/naxa_support/
Naxa Electronics2320 E 49th StVernon, CA 90058
References
[xyz-ips snippet="download-snippet"]