Vertuo
ENJOY
AVAILABLE UNTIL YOUR 3RD ORDER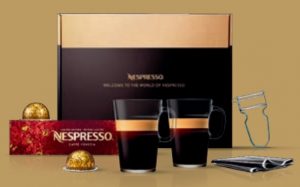 Nespresso Signature Welcome Gift On orders of 100+ capsules!Use code: COFFEEGIFT
Nespresso began with a simple but revolutionary idea: enable anyone to create the perfect cup of espresso, just like a skilled barista.What else?Nespresso.com
DISCOVER
JOIN
By placing your first coffee order with Nespresso, you will join a global community of coffee enthusiasts and a world of new coffee experiences and offers!Discover new favorites by adding a free coffee sample to all your orders at Nespresso.com
Free Shipping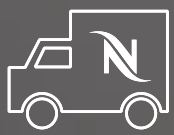 Easy Order Subscription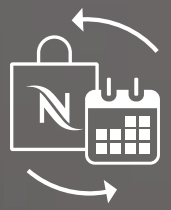 Limited Edition Coffees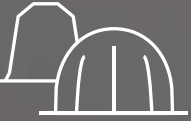 Free Capsule Recycling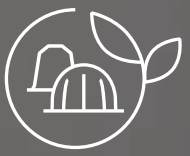 MANY WAYS TO ORDER NESPRESSO

Nespresso.com

1-877-964-6299

Nespresso Boutique

Nespresso App
TOUCH
Enjoy perfection at the touch of a button.Love your new Nespresso machine? Visit Nespresso.com and leave a review!Please give us a call at 1- 877-964-6299 with any questions.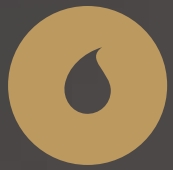 Fill the water tank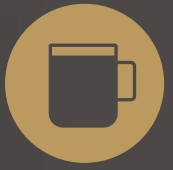 Turn on machine, press coffee button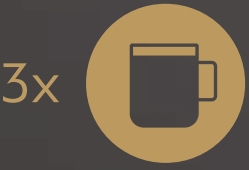 First time useClose machine head, place container of at least 12.5 oz under spout and press coffee button 3x to rinse the system.Your machine makes 5 cup sizes Enjoy!

ESPRESSO 1.35 oz

DOUBLE ESPRESSO 2.7 oz

GRAN LUNGO 5.07 oz

COFFEE 7.77 oz 

ALTO 14.0oz
SELECT
Open your tasting set for a selection of coffees to start you on your journey of discovering your own favorites.Creating the finest cup begins with sourcing the world's best coffee beans from select regions of Colombia, Brazil, India, Ethiopia, Kenya and more.Our Coffee Experts carefully roast, grind and blend the beans to ensure the same unmistakable character, taste and aroma are delivered cup after cup.
CAPSULE SELECTION AND FLAVOR'S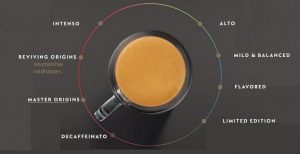 INTENSO

Powerful roasted notes with strong and rich aromas.REVIVING ORIGINS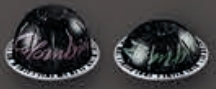 World's rarest coffees from remote regions whose production has been threatened through climate change, social or natural disasters.MASTER ORIGINS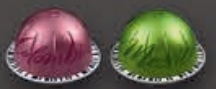 Distinct coffees made from unique local processing methods.DECAFFEINATO

Medium intense, velvety coffees with less caffeine.ALTO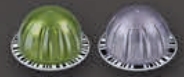 Our longest cup of coffee. Smooth, in a dark or mild roast.MILD & BALANCED

A range of floral and fruity aromas with toasted cereal notes.FLAVORED

Flavored coffees inspired by desserts.LIMITED EDITION

Unique blends available for a limited time exclusively through Nespresso.Some of our past Limited Editions. Shown for illustration purposes only.Only at Nespresso.com and our Boutiques!
PROTECT
Every cup of Nespresso is a force of good. Globally 100,000+ small independent farmers work with our agronomists to sustainably increase the yield of the highest quality beans that we pledge to buy from them at a premium. We revive coffees in countries like South Sudan where coffee cultivation is endangered. Through agroforestry investments CAPSULE SELECTION AND FLAORS we help farmers protect the ecosystem for coffee to grow.
OUR CAPSULES ARE FULLY RECYCLABLEThe aluminum is recycled into everyday objects, the coffee grounds into compost.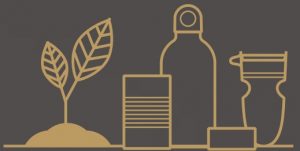 NESPRESSO-UPS MAIL-BACK PROGRAMJoin us in our efforts by adding a free pre-labeled recycling bag to your coffee order. Once filled with used capsules, drop it off at any of the over 88,000 UPS collection points in the contiguous U.S.Visit Nespresso.com/us or call 1- 877-964-6299 for details.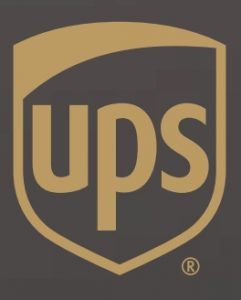 UPS and the UPS brandmark are trademarks of United Parcel Service of America, Inc. and are used with permission of the owner. All rights reserved.
Nespresso Vertuo Brochure Info – Nespresso Vertuo Brochure Info –
For Nespresso – Recipe Visit: https://appliance.recipes/category/nespresso
[xyz-ips snippet="download-snippet"]