Orbic myra 5G Smart Phone
User Guide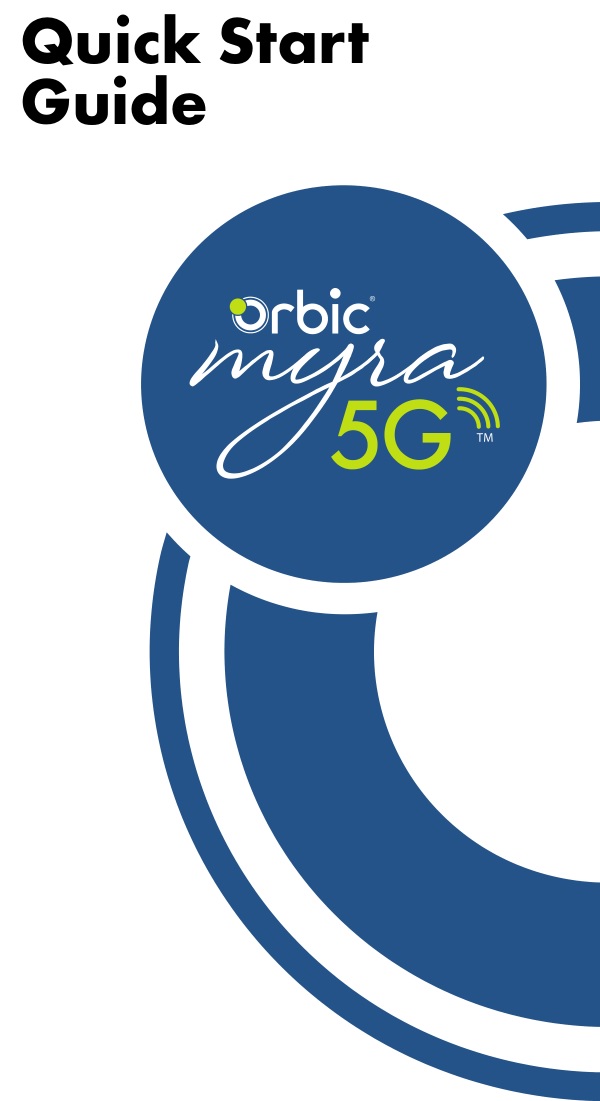 About Your Phone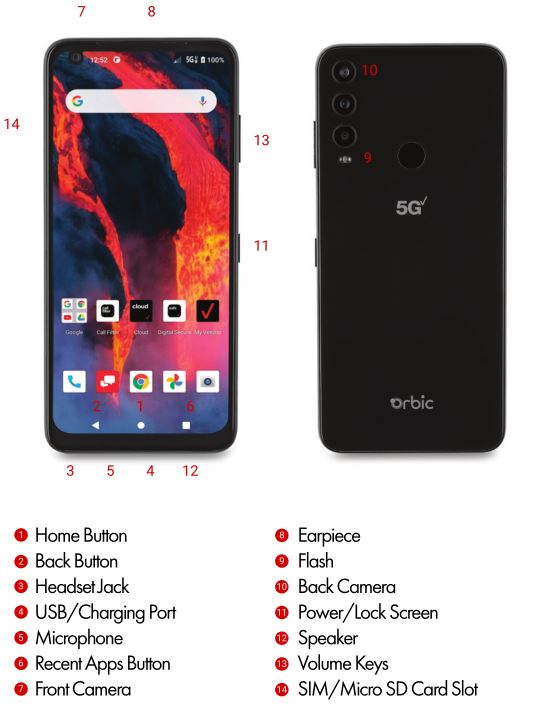 NOTE: Devices and software are constantly evolving – the screen images and icons you see here are for reference only.
Initial Phone Set UpYour phone already has a SIM card installed. For optimal functionality of your new device, please use the pre-installed SIM card.
Insert microSD card
If you have a micro SD card, use the pin tool and insert it in the hole to release the tray. Insert the micro SD card with the gold contacts facing down. Close the tray.
NOTE: The micro SD card is sold separately.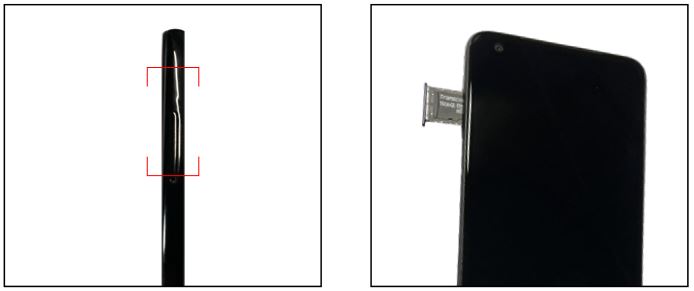 Charge Battery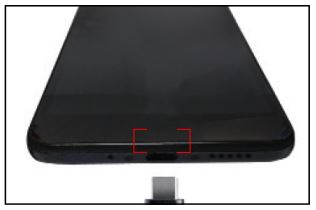 Before turning on your phone, charge it fully. Insert the small end of the USB cable into the phone. Insert the larger end into the charger and plug it into an outlet.
WARNING: Only use the approved chargers with your device. Incompatible chargers or tampering with the charger port could damage and void the warranty.
Turn Phone ON/OFF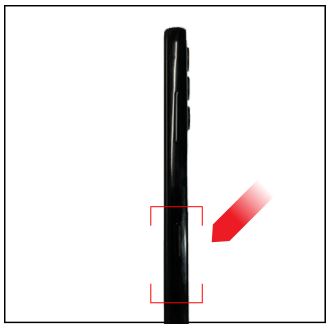 To turn ON, press and hold the Power/Lock button located on the right edge of your phone. To turn OFF, press and hold the Power/Lock button and follow the prompts.
Using Onscreen Gestures
Use onscreen gestures to move around the screen; open menus, select items, zoom in or out on web pages, and more.
Swipe – Swipe by quickly sliding your finger in any direction.
Drag – Touch and hold an item to move it to a new position.
Double Tap – Tap two times rapidly to zoom in or out on a web page or picture.
Zoom – Spread two fingers apart on a web page, map or image to zoom in. Pinch to zoom out.
Lock and Unlock your Phone
To turn on your screen, press the Power/Lock button. Then swipe up on the screen to unlock it.
To turn off your screen and prevent accidental key presses, press the Power/Lock button.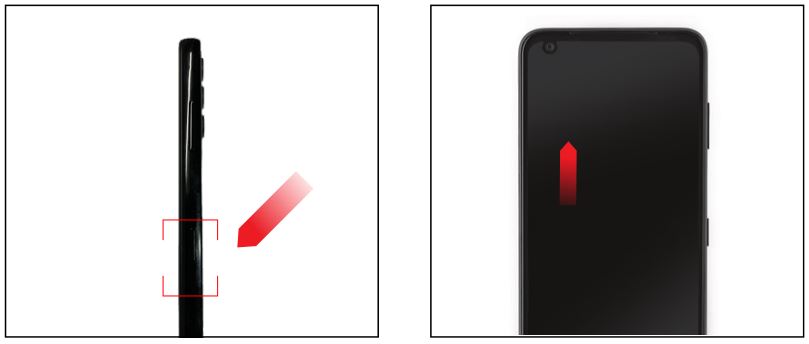 Make a Call

Receive a Call

Send a Text

Take Photos

Find and download all of your music, videos, wallpapers, apps, and games. Google Play and Chrome are trademarks of Google LLC.
Install Apps
Selected applications are preinstalled on your phone. There are many more available in the Play Store.
Play Store

Play Store is the application store for Android phones. Browse through to find applications. When you find an app you want, download it and follow the installation instructions. You can also uninstall, update, and manage your downloaded apps.
Open an AppSimply touch an app to open it.
Uninstalling Apps
Uninstall an App
Touch and hold an App icon.
Touch the App Info window that appears.
Touch UNINSTALL. Touch OK or CANCEL.
NOTE: Many preinstalled apps cannot be uninstalled.
Improving Accessibility

Connect to Wi-Fi

HD Voice and Video Calling

Set Up Voice Mail
Dial *86 and press Send.
When you hear a greeting, press # to interrupt
Follow the setup instructions.
Check Voice Mail
From your phone:
Dial *86 and press Send.
Follow the instructions.
From other phones:
Dial your wireless number.
When you hear the greeting, press # to interrupt.
Follow the instructions.
NOTE: Voice mailboxes not set up within 45 days will be canceled. Your voice mailbox is not password protected until you create a password by following the setup instructions.
Verizon CloudVerizon Cloud offers secure online storage to back up your contacts and sync them with your other Cloud-Connected devices.
To learn more, go to "vzw.com/Cloud."
Support & More

My Verizon MobileManage your account, track your usage, edit account information, pay your bill and more.

Get help using your phoneFrom your computer, visit "verizonwireless.com/support."

International travelFor features and rates when outside the US, visit "verizonwireless.com/international."

Customer serviceCall 1.800.922.0204Twitter @VZWSupport

More InformationDownload a User Guide from "verizonwireless.com/support"
Additional information
Your wireless device and third-party services Verizon Wireless is the mobile carrier associated with this wireless device, but many services and features offered through this device are provided by or in conjunction with third parties. Verizon Wireless is not responsible for your use of this device or any non-Verizon Wireless applications, services and products, including any personal information you choose to use, submit or share with others. Specific third-party terms and conditions, terms of use and privacy policies apply. Please review carefully all applicable terms, conditions and policies prior to using this wireless device and any associated application, product or service.
Hearing aid compatibility information
This phone has been tested and rated for use with hearing aids for some of the wireless technologies that it uses. However, there may be some newer technologies that have not been tested yet for use with hearing aids. It is important to try the different features of this phone thoroughly and in different locations, using your hearing aid or cochlear implant, to determine if you hear any interfering noise. Ask your service provider or the manufacturer of this phone for information on hearing aid compatibility. If you have questions about return or exchange policies, ask your service provider or phone retailer.
References
[xyz-ips snippet="download-snippet"]