PEREL BG90023 Key Lock Safe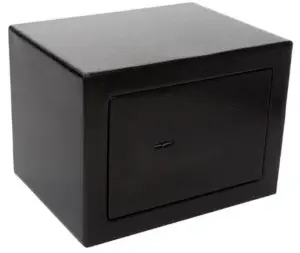 Introduction
Thank you for choosing Perel! Please read the manual thoroughly before bringing this device into service. If the device was damaged in transit, do not install or use it and contact your dealer.
Safety Instructions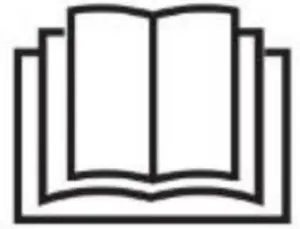 Read and understand this manual and all safety signs before using this appliance.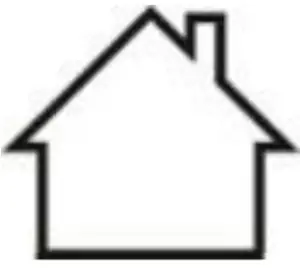 Indoor use only.
This device can be used by children aged from 8 years and above, and persons with reduced physical, sensory or mental capabilities or lack of experience and knowledge if they have been given supervision or instruction concerning the use of the device in a safe way and understand the hazards involved. Children shall not play with the device. Cleaning and user maintenance shall not be made by children without supervision.
General Guidelines
Refer to the Velleman® Service and Quality Warranty on the last pages of this manual. All modifications of the device are forbidden for safety reasons. Damage caused by user modifications to the device is not covered by the warranty.Only use the device for its intended purpose. Using the device in an unauthorised way will void the warranty.Damage caused by disregard of certain guidelines in this manual is not covered by the warranty and the dealer will not accept responsibility for any ensuing defects or problems.Nor Velleman nv nor its dealers can be held responsible for any damage (extraordinary, incidental or indirect) ­ of any nature (financial, physical…) arising from the possession, use or failure of this product.Images are for illustrative purposes onlyKeep this manual for future reference.
Installing the Safe
To reduce the risk of theft, the safe can be secured to the floor, wall or in a cupboard. Use the predrilled holes at the bottom and/or back to define the position of the drill holes. Fix the safe using the supplied expansion bolts. Install the safe in a horizontal position.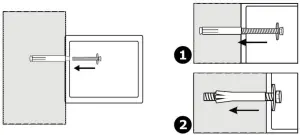 Technical Specifications
outer dimensions
25 x 35 x 25 cm
inner dimensions
24.6 x 34.6 x 20 cm
steel thickness
body
1 mm
door
3 mm
weight
5.3 kg
Use this device with original accessories only. Velleman nv cannot be held responsible in the event of damage or injury resulting from (incorrect) use of this device. For more info concerning this product and the latest version of this manual, please visit our website www.velleman.eu. The information in this manual is subject to change without prior notice.
© COPYRIGHT NOTICEThe copyright to this manual is owned by Velleman nv. All worldwide rights reserved.No part of this manual may be copied, reproduced, translated or reduced to any electronic medium or otherwise without the prior written consent of the copyright holder.

References
[xyz-ips snippet="download-snippet"]