Philips BASS+Bluetooth Headset40mm drivers/closed-backOver-earSoft ear cushionsCompact folding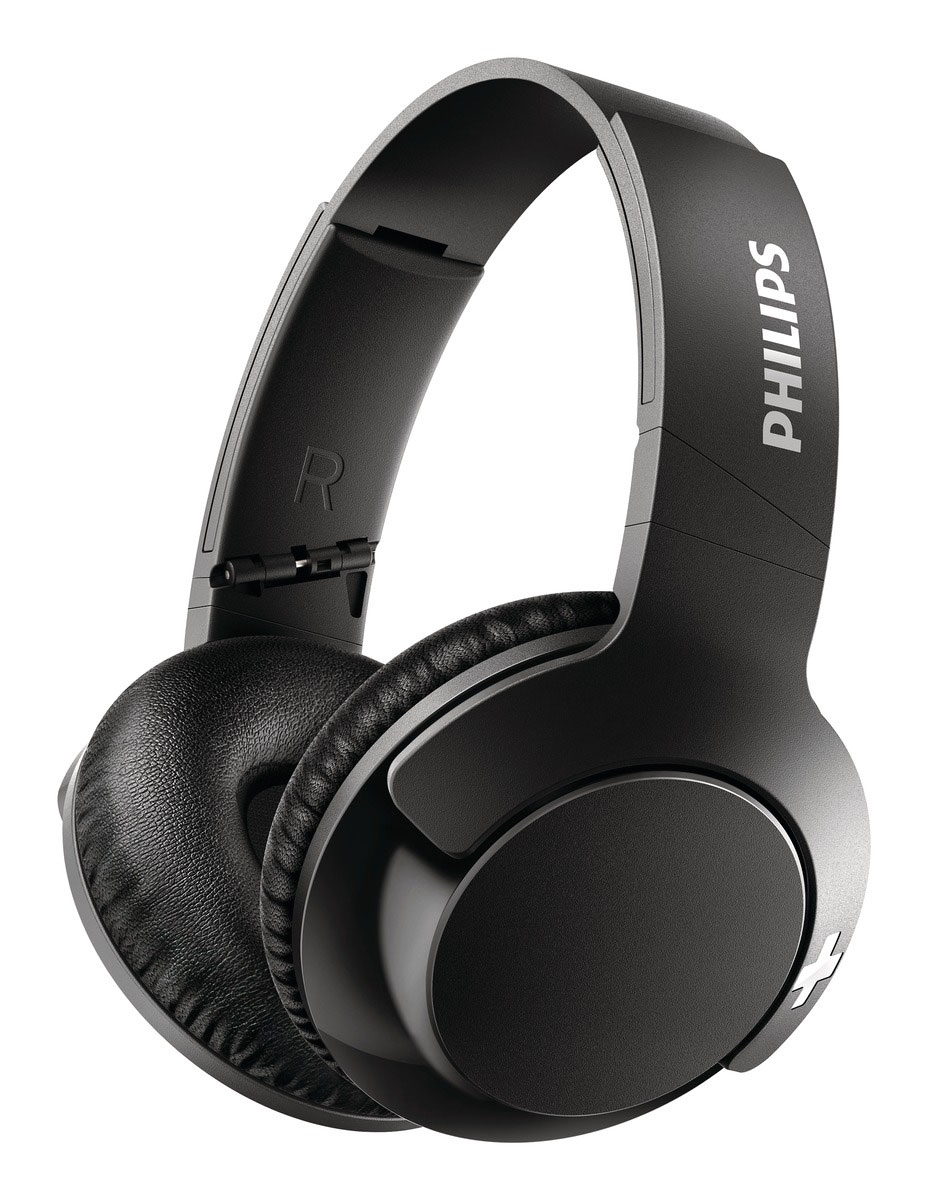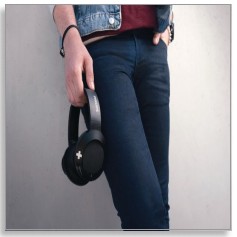 SHB3175BK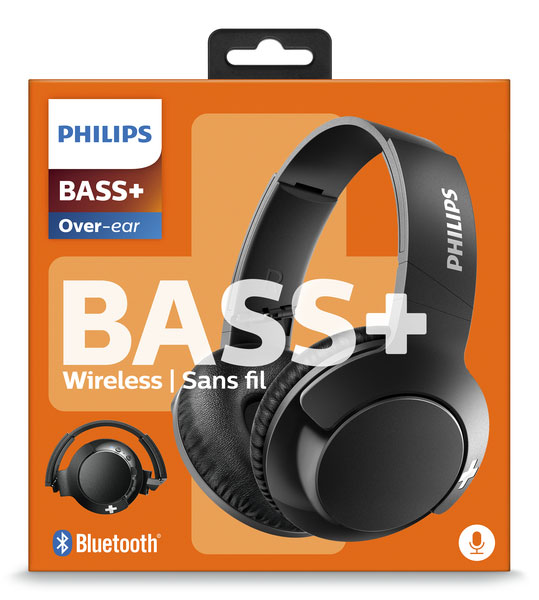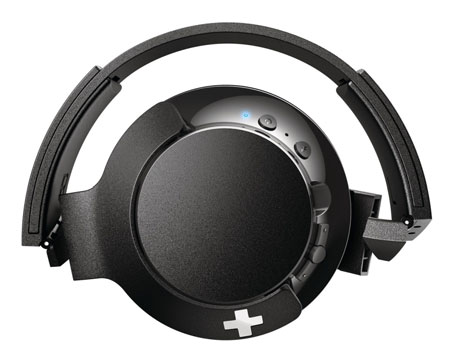 Feel it. BASS+
Philips BASS+ headphones pack huge, punchy bass into a sleek, sturdy package. Good looking, great-sounding, and superb value Bluetooth over-ear wireless headphones for those who need more bass in their beats without any extra bulk.
Bold bass
Big, bold bass that you can feel
40mm Neodymium speakers
Great sound isolation
True comfort
Great fit for everyone
Control calls, music, and volume with ear-shell switches
Soft ear cushions for long-wearing comfort
Folds into a compact form for easy storing and carrying
Convenient hands-free calling
Wireless
Bluetooth wireless technology
Rechargeable battery offers up to 12 hours of playtime
USB charging cable
Bluetooth Headset40mm drivers/closed-back Over-ear, Soft ear cushions, Compact foldingSHB3175BK/00
Highlights
40 mm speakers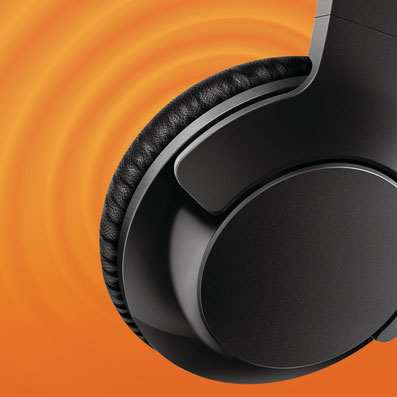 40mm Neodymium speakers that produce big bold bass
Adjustable ear shells/ handband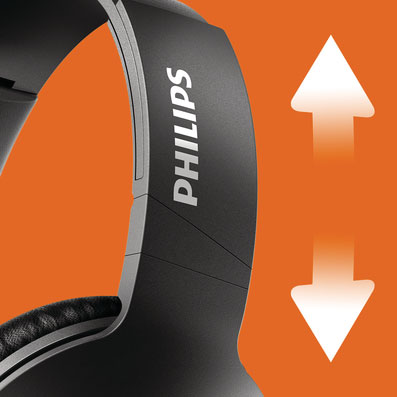 A swivel ear shells design and adjustable headband make it a great fit for everyone.
Big, bold bass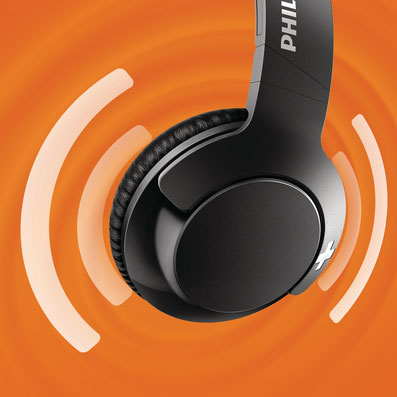 Powerful bass to upgrade your listening enjoyment. Don't get fooled by its sleek design as the specially designed bass vent and specially tuned drivers produce ultra-low end frequencies that give the headphones the unique Bass+ sound signature. Separate acoustic volume is used to make sure of high consistency bass performance in every production.
Bluetooth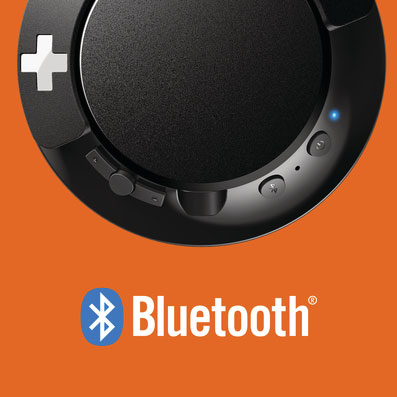 Easily pair your headphones with any Bluetooth device for wireless music.
Button controls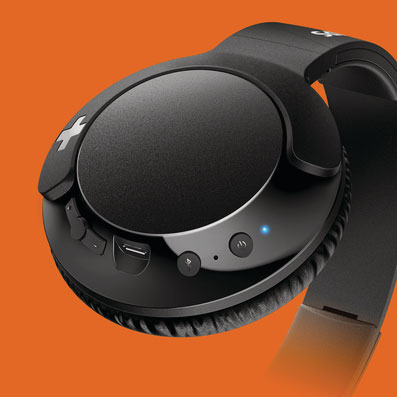 Button controls on the right ear shell enable you to control music and calls with a press.
Compact fold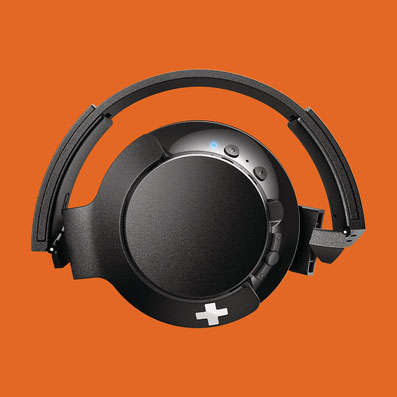 The unique compact fold design gives you the best experience on the go. The headphones can be either flat fold or compact fold for easy portability and easy storage.
Sound isolation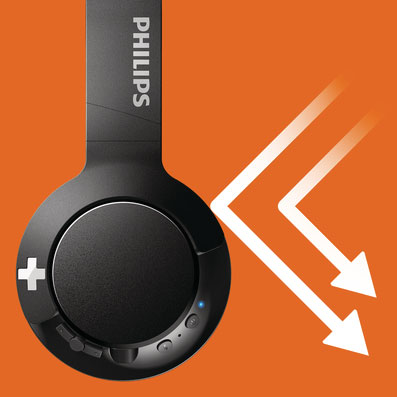 Closed-type acoustics blocking out ambient noise and providing better sound.
USB charging cable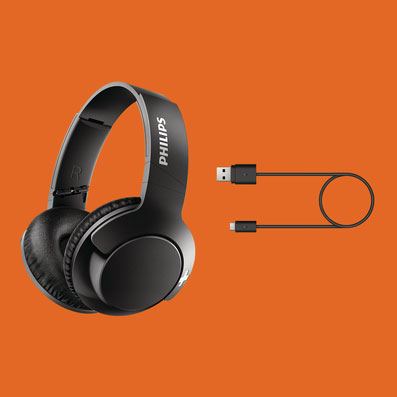 The included USB charging cable makes it easy to keep your headphones powered up when you need them.
12-hour playtime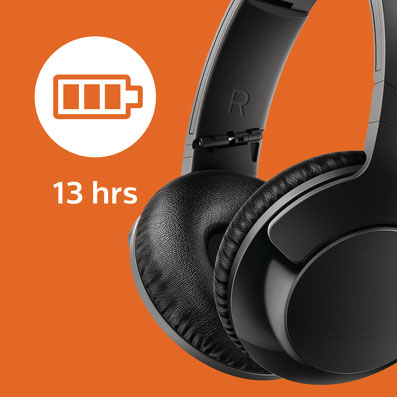 With 12 hours of playtime, you'll have enough power to keep your music going all day.
Specifications
Design
Accessories
Quick start guide
USB cable
Connectivity
Bluetooth profiles: A2DP, AVRCP, HFP, HSP
Maximum range: Up to 10 m
Bluetooth version: 4.1
Convenience
Volume control
Call Management: Answer/End Call, Microphone mute, Reject Call, Switch between 2 calls, Switch between call and music
Power
Music play time: 12* hr
Standby time: 166* hrs
Talk time: 12* hrs
Battery Type: Li-Polymer
Rechargeable
Sound
Frequency range: 8 – 21 500 Hz
Impedance: 32 ohm
Magnet type: Neodymium
Maximum power input: 40 mW
Speaker diameter: 40 mm
Sensitivity: 104 dB
Acoustic system: Closed
Packaging dimensions
EAN: 69 51613 99168 8
Packaging dimensions (W x H x D): 19.5 x 22.5 x 5.7 cm
Packaging dimensions (W x H x D): 7.7 x 8.9 x 2.2 inch
Gross weight: 0.335 kg
Gross weight: 0.739 lb
Nett weight: 0.224 kg
Nett weight: 0.494 lb
Number of products included: 1
Tare weight: 0.111 kg
Tare weight: 0.245 lb
Packaging type: Carton
Type of shelf placement: Both
Outer Carton
Gross weight: 2.681 lb
Gross weight: 1.216 kg
GTIN: 1 69 51613 99168 5
Outer carton (L x W x H): 21.2 x 19.1 x 24 cm
Outer carton (L x W x H): 8.3 x 7.5 x 9.4 inch
Nett weight: 1.481 lb
Nett weight: 0.672 kg
Number of consumer packagings: 3
Tare weight: 1.199 lb
Tare weight: 0.544 kg
Product dimensions
Product dimensions (W x H x D): 19 x 18.5 x 4.6 cm
Product dimensions (W x H x D): 7.5 x 7.3 x 1.8 inch
Weight: 0.419 lb
Weight: 0.19 kg
Issue date 2020-07-08Version: 7.6.612 NC: 8670 001 45654EAN: 69 51613 99168 8
© 2020 Koninklijke Philips N.V.All Rights reserved.Specifications are subject to change without notice.Trademarks are the property of Koninklijke Philips N.V.or their respective owners.www.philips.com
References
[xyz-ips snippet="download-snippet"]