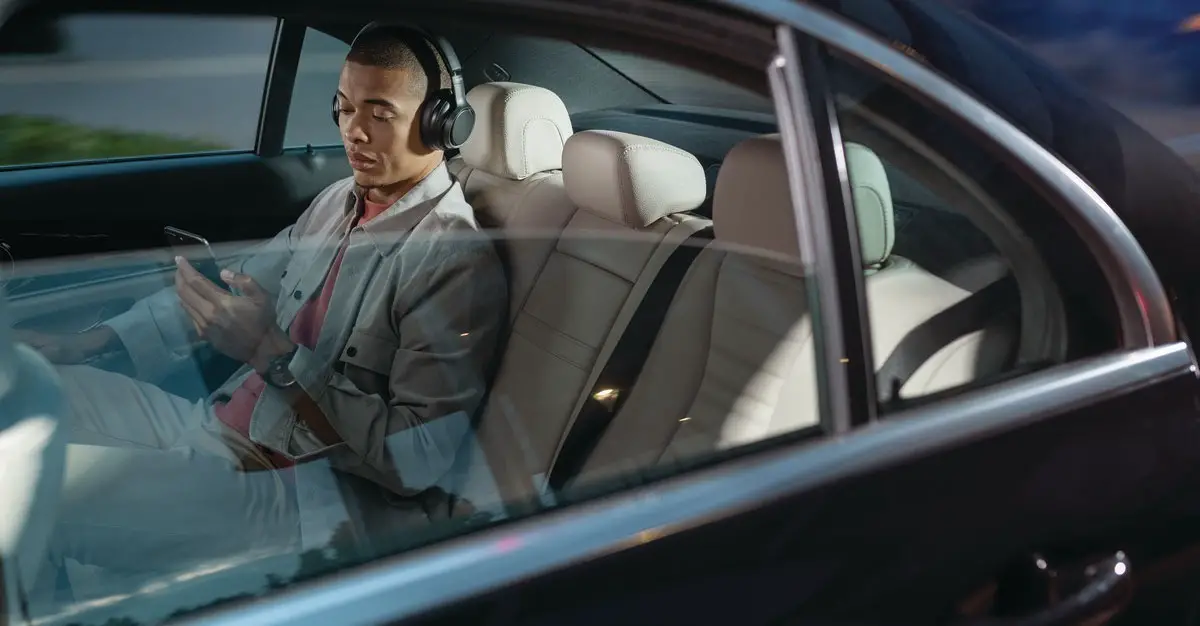 PhilipsOver-ear wireless headphonesNoise Cancellation Pro 40 mm drivers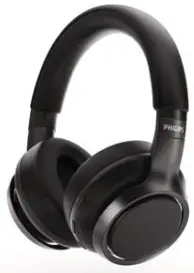 TAH9505BKMade to immerse
Inspiration. Motivation. Concentration. With excellent Active Noise Canceling and clear sound for calls, these wireless over-ear headphones have you covered.Superb sound. Sleek design.
Hybrid Active Noise Canceling. Focus where you want it
Awareness Mode. Let the world in when you need to
Rounded over-ear design. Sleek looks, superb sound
40 mm drivers. Deep bass, balanced midrange. Clear treble
Philips Headphones app. Custom sound control All-day comfort for music and calls
27 hours playtime(ANC on/off)*
Memory foam ear-cup cushions. Touch controls Clear calls. Rock-solid connectivity Immerse in any source
Connect to any source. Wireless or wired
Hi-Res Audio certified. Hear every detail
One-touch pairing. Google Fast Pair
Over-ear wireless headphones
Noise Cancellation Pro 40 mm driversHighlightsHybrid Active Noise Canceling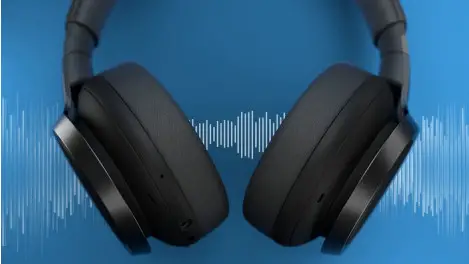 When the song deserves your full attention, these wireless headphones let you immerse. One external mic and ne internal mic combine to filter out external noise. Cover the right ear cup to trigger Awareness Mode, and ring the world back in.Sleek looks, superb sound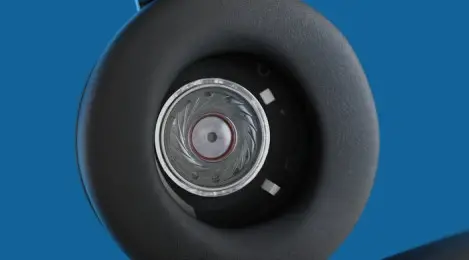 The round earcups lend a distinctive sense of style. The over-ear fit creates a seal that passively isolates external noise. Perfectly tuned 40 mm drivers deliver deep bass, a balanced midrange, and sparkling high frequencies.Philips Headphones app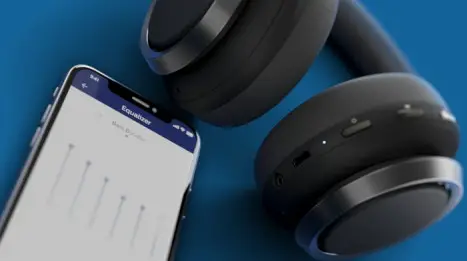 Enhance the bass. Tone down the treble. The Philips Headphones app puts you in charge of the music you're listening to. Adjust levels yourself or choose from preset sound styles. You can also switch between preset  ANC modes with a single tap.27 hours play time*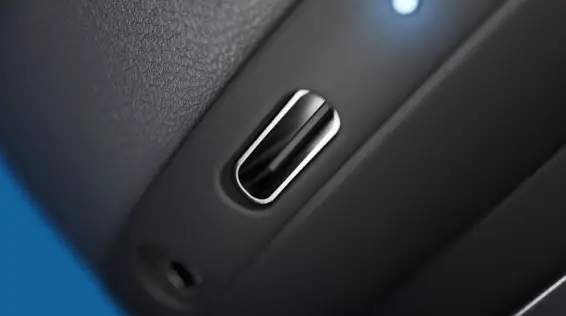 It doesn't matter whether ANC is on or off you get 27 hours of playtime and the same crisp, detailed sound. A  speedy 15-minute charge gives you an extra 5 hours of playtime. A full charge takes 4 hours via the included USB-C.Touch controls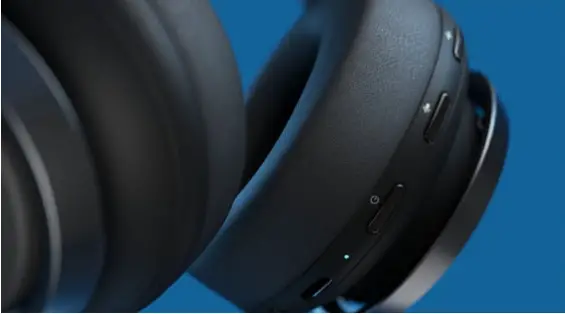 The cushioned ear-cup cushions and headbands are perfect for long listening sessions. There are touch controls for music and calls, and buttons on the right ear cup let you control ANC. The ear cups fold flat for easy storage.Clear callsCalls are clear and you can connect to two Bluetooth devices at once. Ideal if you want to hear notifications from your phone while streaming podcasts via your laptop. There is Google Fast Pairing for Android phones.Connect to any source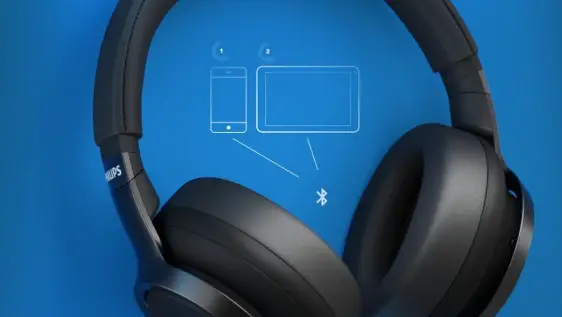 These Hi-Res Audio certified headphones let you immerse in your favorite albums on your smart device,  home setup, TV, or laptop. You can plug the detachable cable into high-resolution equipment for wired listening.Google Fast PairGoogle Fast Pair lets you pair your headphones to a compatible Android device with a single tap. When the headphones are placed near your Android device, you are automatically asked if you want to connect. 

Over-ear wireless headphonesNoise Cancellation Pro 40 mm drivers
Specifications
Accessories
USB cable: USB-C cable
Audio cable
Airplane adapter
Carry case
Quick start guide Connectivity
Bluetooth profiles: A2DP, AVRCP, HFP, HSP, Streaming Format: SBC, AAC
Bluetooth version: 5.0
Maximum range: Up to 10 mConvenience
Volume control
Call Management: Call on Hold, Switch between 2 calls, Answer/End Call, Reject Call, Switch between call and music Design
Color: Black Power
Battery Type: Li-Polymer
Rechargeable
Battery lifetime: 27 hrs*
Music playtime(ANC off): 27 hrs
Music playtime(ANC on): 27 hrs
Charging time: 4 hr
Sound
Acoustic system: Closed
Speaker diameter: 40 mm
Frequency range: 20 – 40,000 Hz
Impedance: 32 Ohm
Maximum power input: 30 mW
Sensitivity: 103 dB (1K Hz) Outer Carton
Number of consumer packagings: 3
GTIN: 1 48 95229 11191 9
Gross weight: 2.6 kg
Outer carton (L x W x H): 22.3 x 21.2 x 25.1 cm
Nett weight: 0.876 kg
Tare weight: 1.724 kg
Packaging dimensions
EAN: 48 95229 11191 2
Packaging dimensions (W x H x D): 20.85 x 25.3 x 6.5 cm
Gross weight: 0.766 kg
Nett weight: 0.292 kg
Number of products included: 1
Tare weight: 0.474 kg
Packaging type: Carton
Type of shelf placement: Both Product dimensions
Product dimensions (W x H x D): 17.01 x 9 x 18.92 cm
Weight: 0.25 kg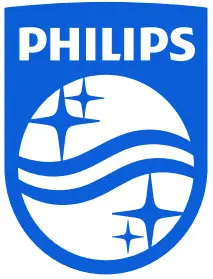 Issue date 2021-02-07Version: 15.4.312 NC: 8670 001 69599EAN: 48 95229 11191 2© 2021 Koninklijke Philips N.V.All Rights reserved.Specifications are subject to change without notice.Trademarks are the property of Koninklijke Philips N.V.or their respective owners.www.philips.com

Philips Headphones App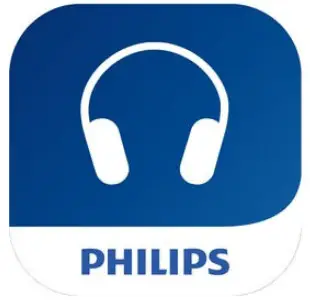 http://headphone20.h.xenium.mobi/download * Battery life of playtime is approximate and may vary depending on application condition.* Google is a trademark of Google LLC. Google Fast Pair is not available in certain languages and countries.
References
[xyz-ips snippet="download-snippet"]