POWERTECH MP3743 MPPT Solar Charge Controller Instruction Manual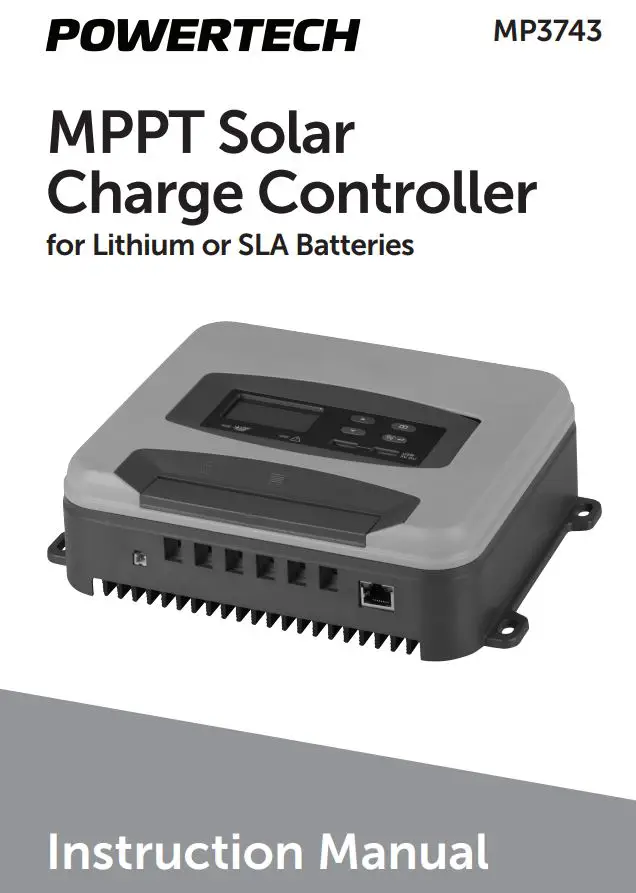 BOX CONTENTS:
1 x 12V/24V 30A MPPT Solar Charge Controller1 x External Temperature Sensor1 x User Guide1 x App Guide
PRODUCT DIAGRAM: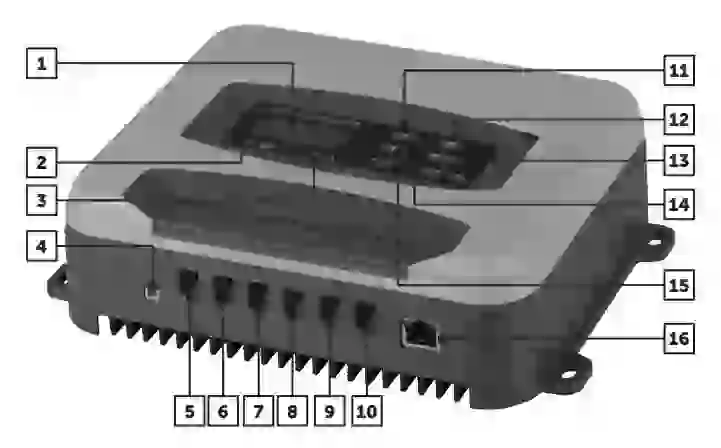 LCD Screen
Green Indicator LED
Red indicator LED
External Temperature Probe
Solar Positive Input
Solar Negative Input
Battery Positive Input
Battery Negative Input
Load Positive Output
Load Negative Output
Up Button
Menu Button
Enter Button
USB Outputs
Down Button
Ethernet Socket
LCD SCREEN: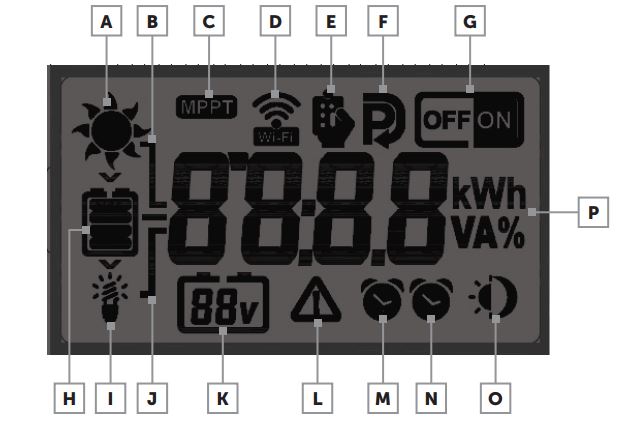 A Solar Input Indicator
B Solar Current Indicator
C MPPT Charging Indicator
D WiFi Indicator
E Remote Control Indicator
F Setting Mode Indicator
G Load Switch Indicator
H Battery capacity indicator
I Load indicator
J Display indicator for current reading
K Battery type (12/24V)
L Protection Icon ­ See error codes
M Timing clock
N Timing clock
O Day/night indicator ­ set by PV input
P Reading display with unit type
BASIC FUNCTIONS:
Settings MenuIf the display is off, tap the Menu button to turn it on. Press & hold the Menu button to enter the settings menu, and tap the Menu button again to cycle through each setting in the following order. Use the Enter button to enter / save a setting.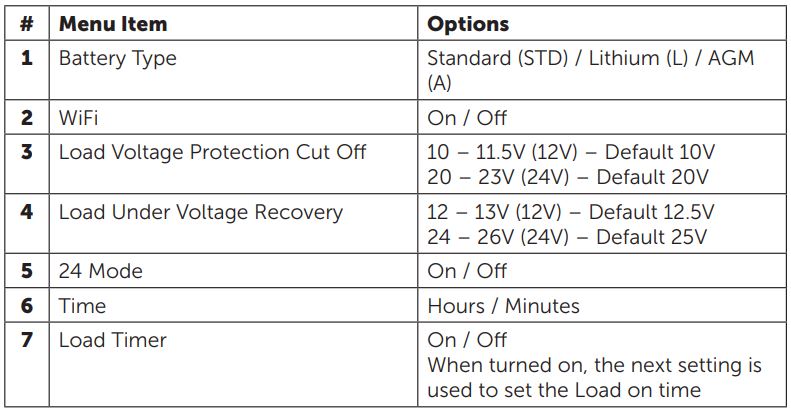 Factory ResetWith the unit turned off, press & hold the Menu button & power up the controller via the battery input. The screen will display FFFF to indicate all settings have been factory reset.
FAULT CODES: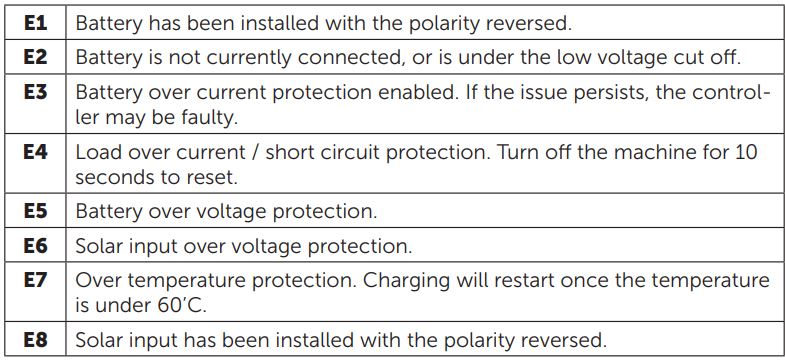 SPECIFICATIONS: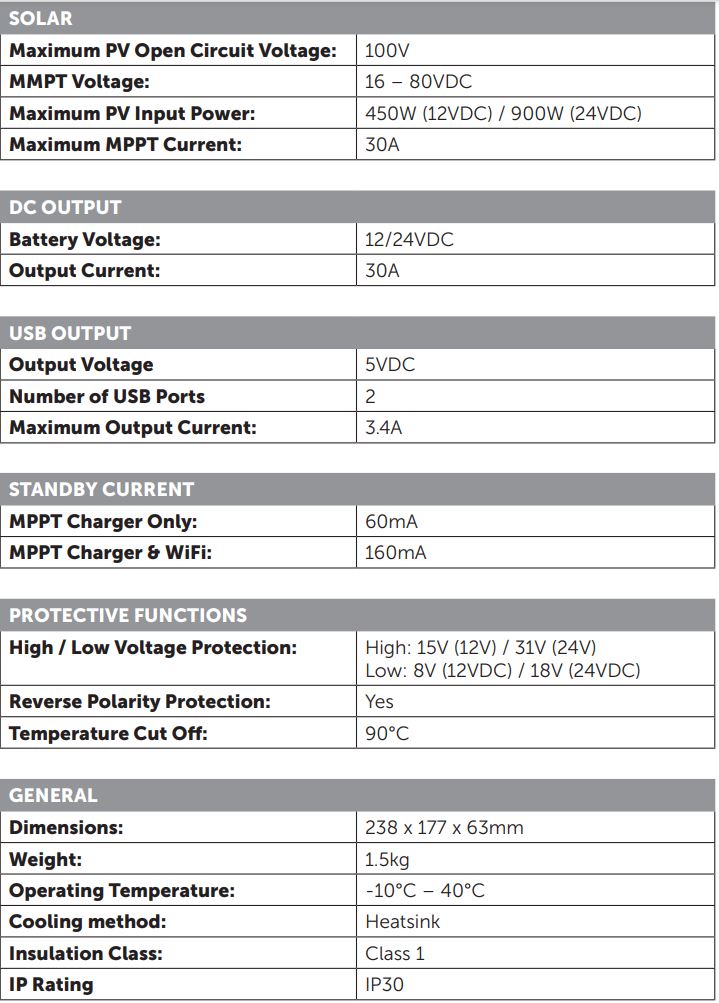 NOTES:
Distributed by: Electus Distribution Pty. Ltd.320 Victoria Rd, Rydalmere NSW 2116 Australiawww.electusdistribution.com.auMade in China
References
[xyz-ips snippet="download-snippet"]