COMPACT BRUSHLESSBLENDER #66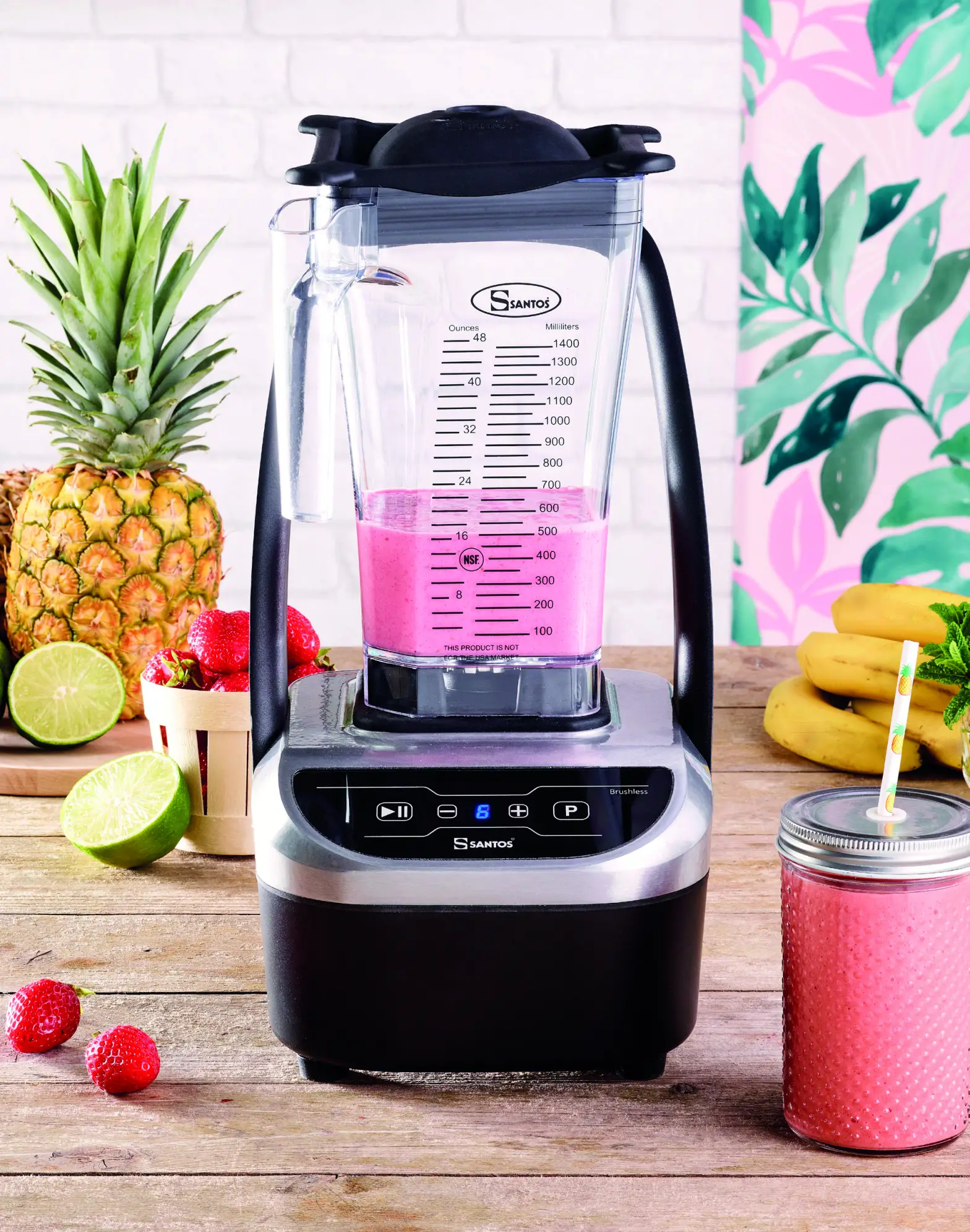 Silence, Safety, and Power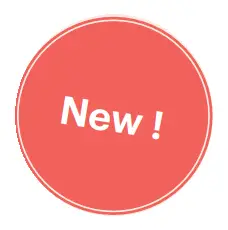 COMPACT BRUSHLESSBLENDER #66Available from june 2021Pre-order now!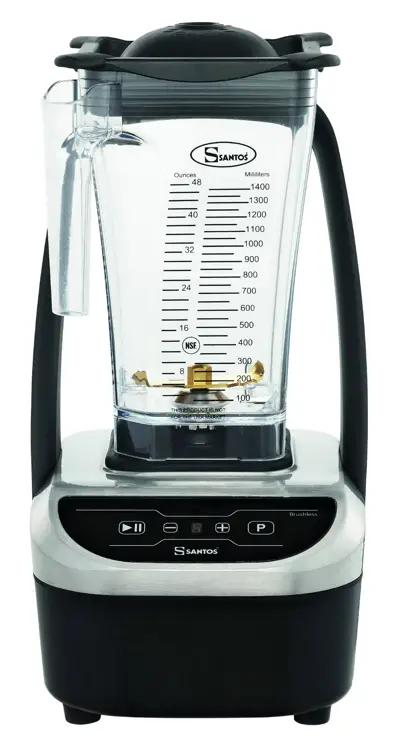 Santos blenders' range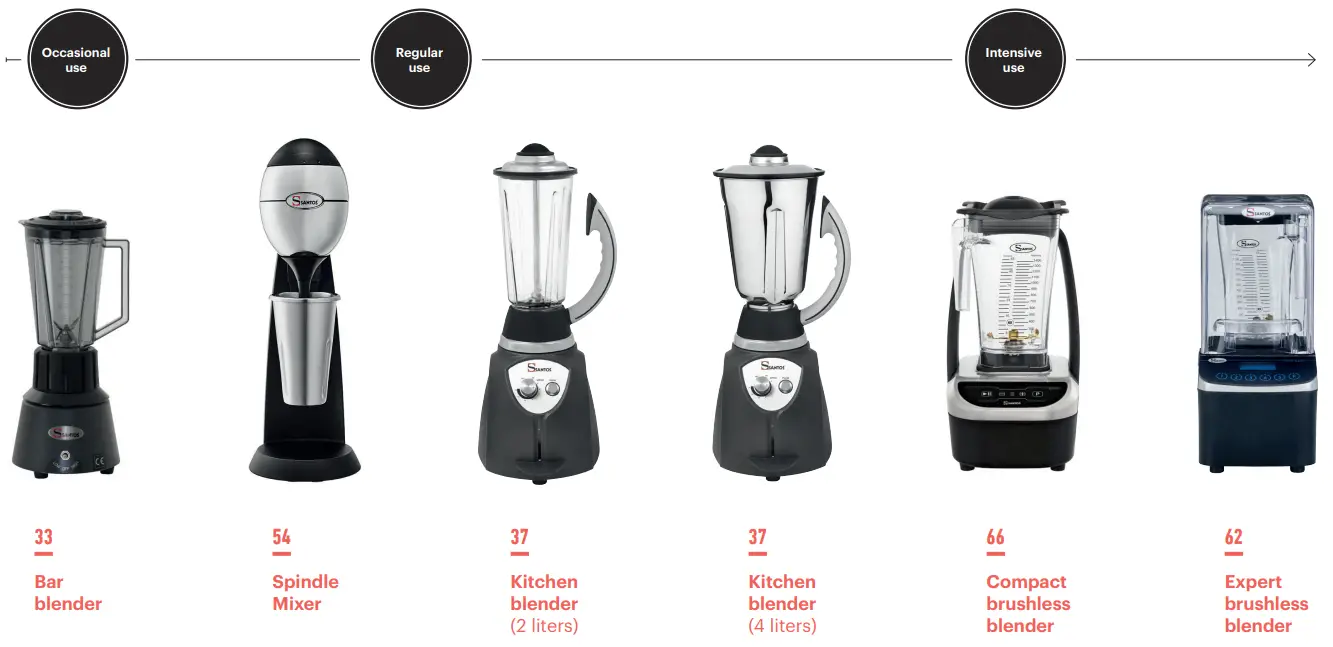 Main Features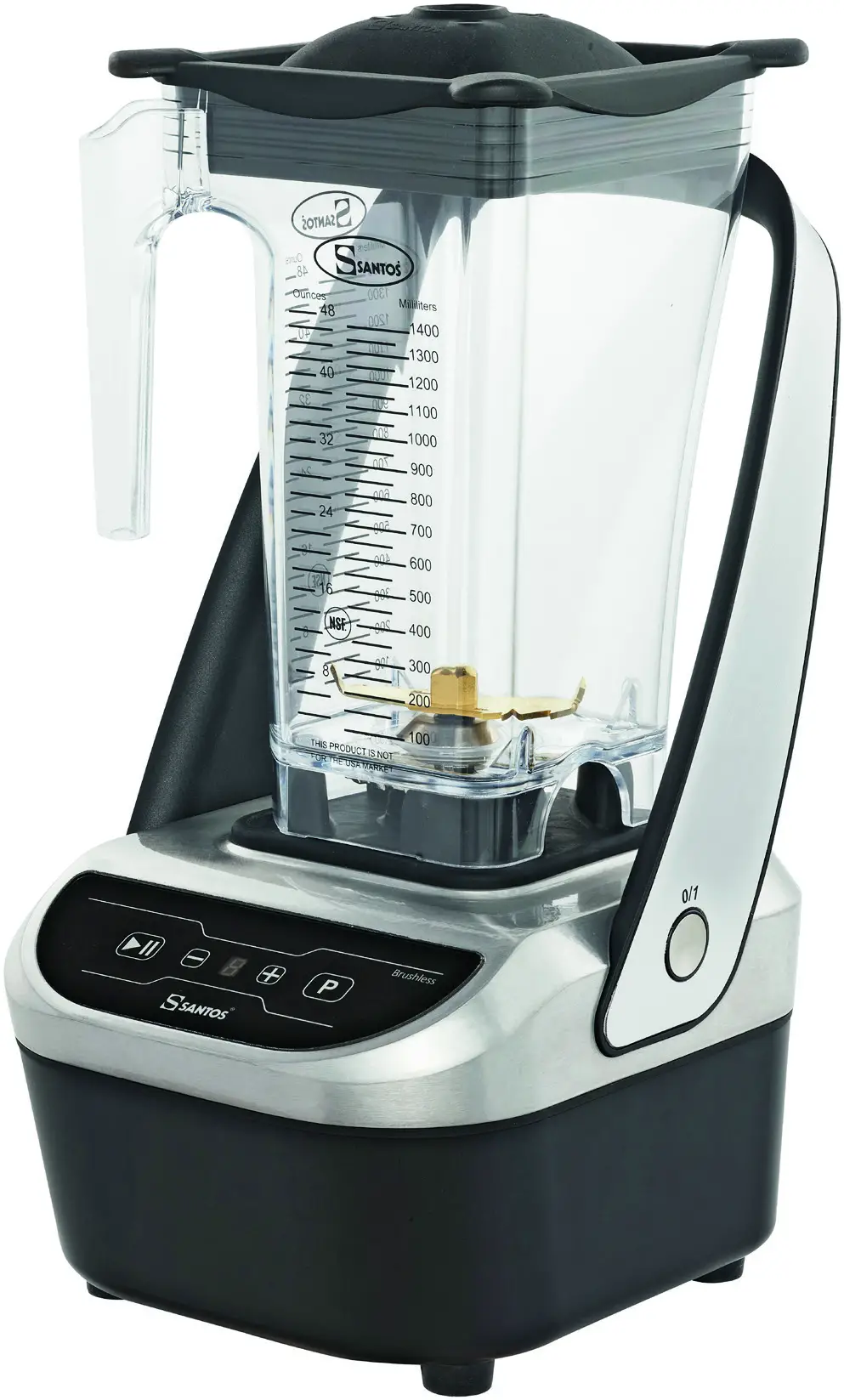 Brushless motor
Unlike universal motors, a brushless motor has no carbon brushes, but a permanent magnet rotor, which offers many advantages: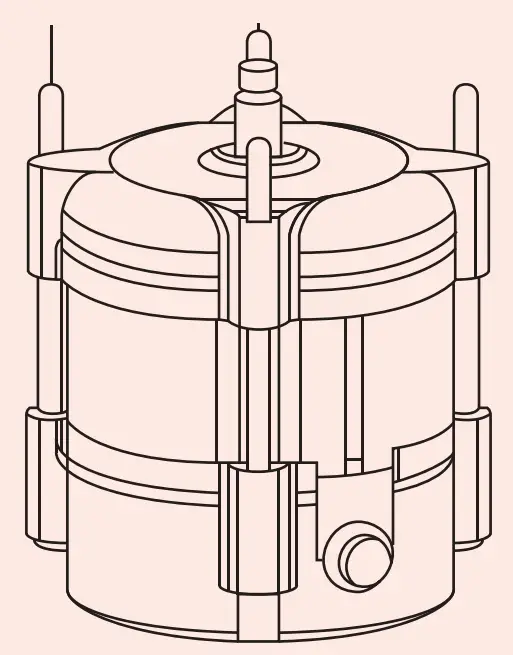 No maintenance
Long lifetime
Quiet
Excellent energy efficiency
No overheating
Lasts 10 times longer than a universal motor.
Safety: lid detection
To ensure the operator's safety, the motor stops immediately when the lid is opened or when the bowl is removed from its base.This safety system also preserves the couplings.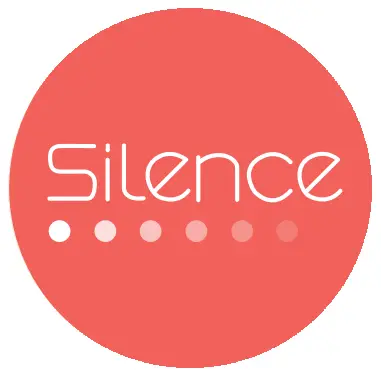 Quiet blending technologyThanks to its silent brushless motor, this is the quietest blender without sound enclosure on the market!
Powerful and heavy duty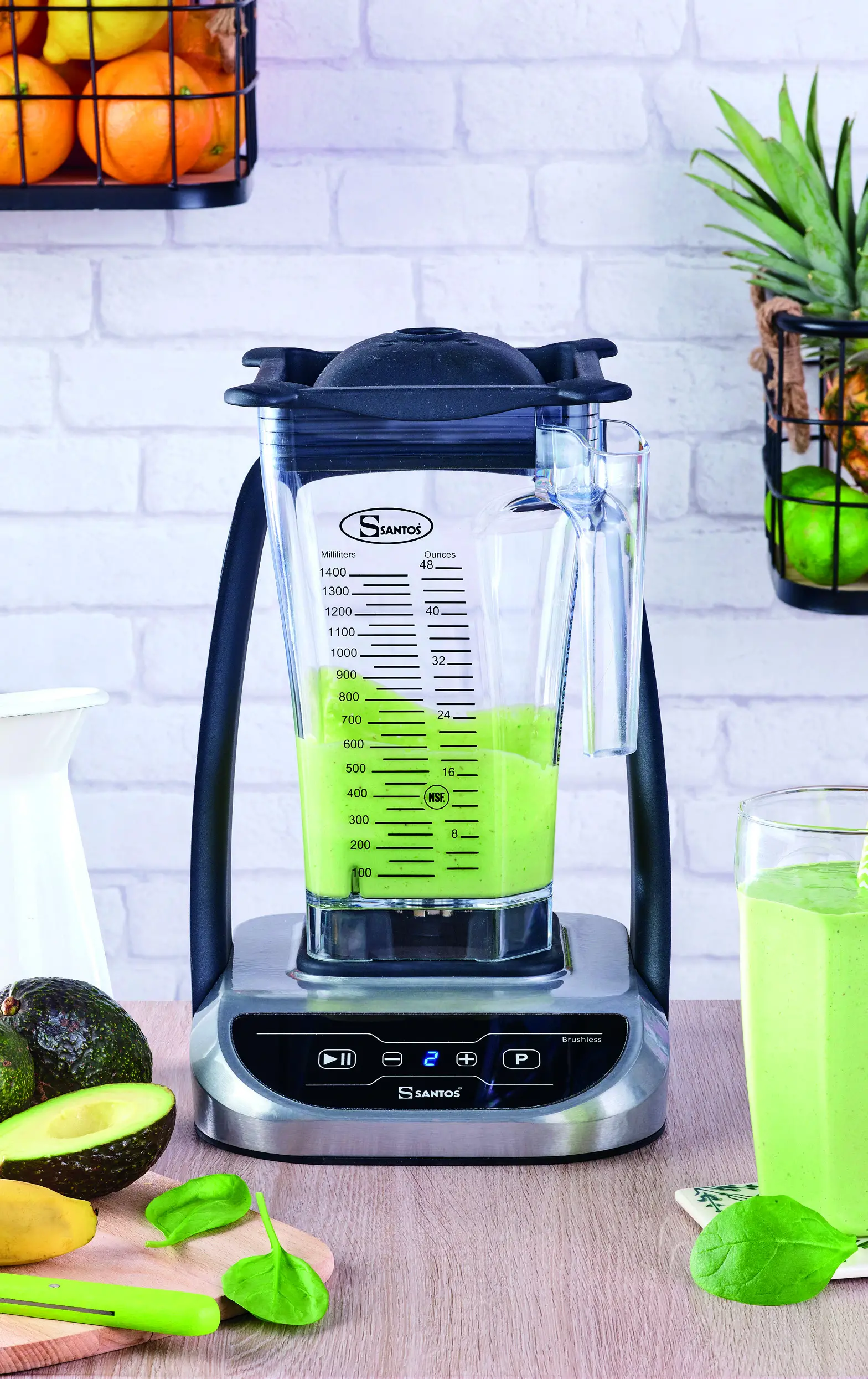 Thanks to its powerful brushless motor and its strong blade, Santos Compact Blender #66 can crush any ice cubes and frozen fruits in a very short time.It can be used intensively all day without overheating, thanks to its brushless motor with a permanent magnet (no friction).
Optimized programs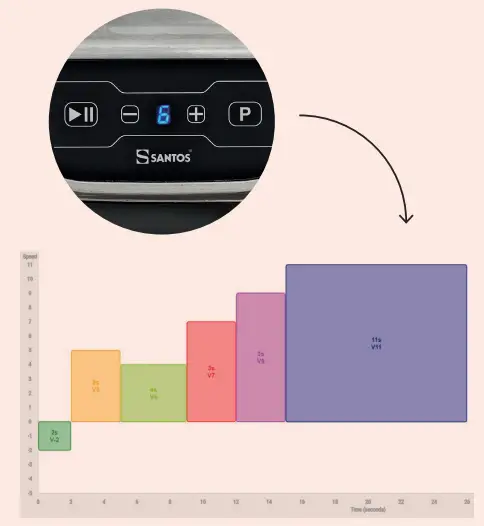 This blender comes with 9 programs that have been optimized to blend your recipes to perfection. Each program has a specific length and speed variation to get a high-quality blend with perfect consistency.Some programs turn one-way, others turn both ways thanks to Santos patented Dual Crushing Action™
The strongest blade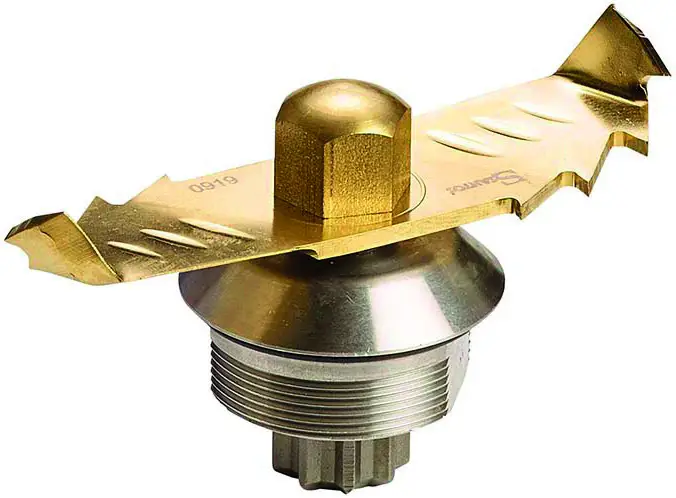 This blender is equipped with a sharp blade to crush ice cubes and frozen fruits in a few seconds.This blade is TiN (Titanium Nitride) coated which makes it highly resistant and durable!TiN coating is wear-resistant, inert, and reduces friction which improves the blade's life up to 10 times over uncoated blades.
Dual crushing action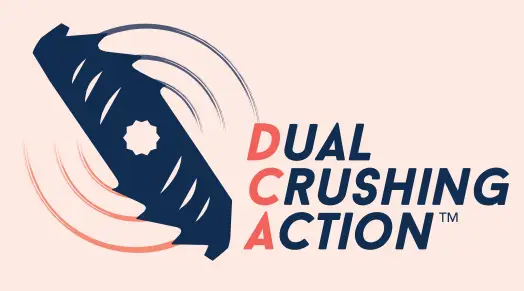 The compact brushless blender #66 and the expert brushless blender #62 are the only blenders in the world with a two-way rotation of the blade: Dual Crushing Action™ By turning both ways, this blade can blend any drink in a few seconds.
Strong coupling system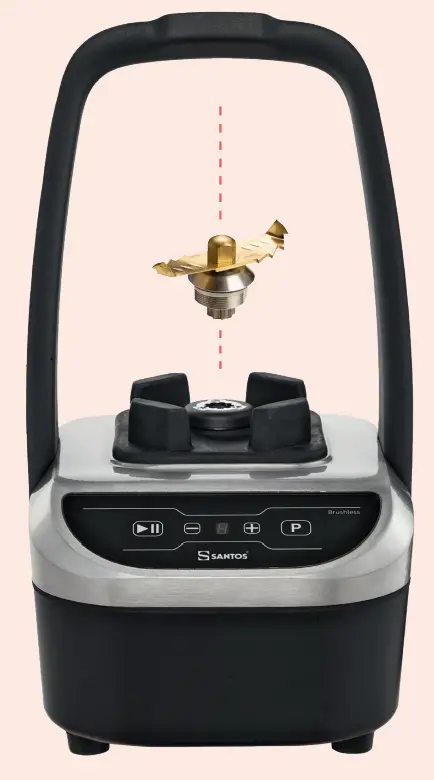 The coupling system is 100% metal making it extremely durable.Moreover, there is a brake stopping immediately the coupling rotation when the bowl is removed to prevent any damage in this area.
1 blender = 2 options
The Brushless Blender #66 can be used either countertop or in-counter, without any additional option. To build it in a counter:
Unscrew the 4 feet and remove the black base
Make a hole in your counter
3 jugs available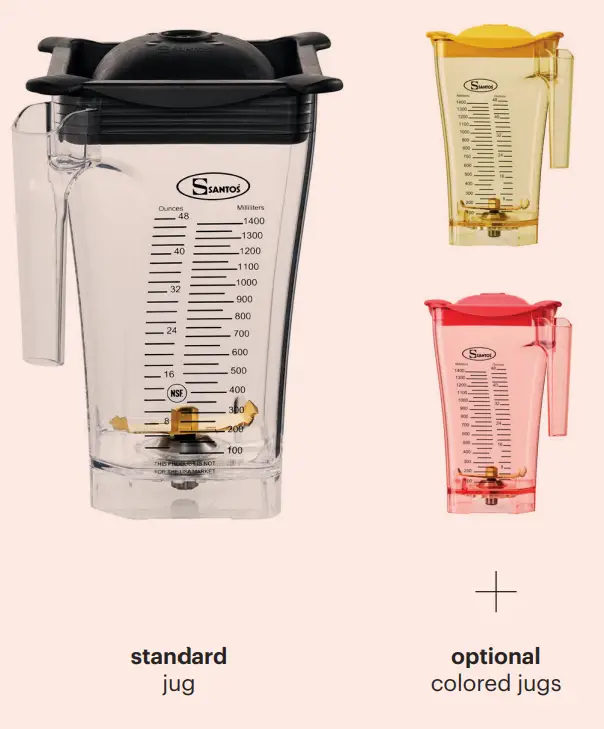 This model is delivered with 1 transparent BPA-free jug, but yellow and red jugs are available in option.Those new colored jugs are perfect for users worrying about allergen cross-contact. Associating identified recipes containing allergens, such as nuts, soy, or dairy, to some specific-colored containers will help prevent cross-contamination and protect the consumers' health.
Compact
Thanks to its low overall dimensions it will fit in the smallest kitchens and bars. Even more in its in-counter version.
Dimensions
| | |
| --- | --- |
| Standard appliance: | In-counter version: |
| W: 197 mm (8'') | W: 197 mm (8'') |
| D: 233 mm (9'') | D: 233 mm (9'') |
| H: 393 mm (16'') | H: 307 mm (12'') |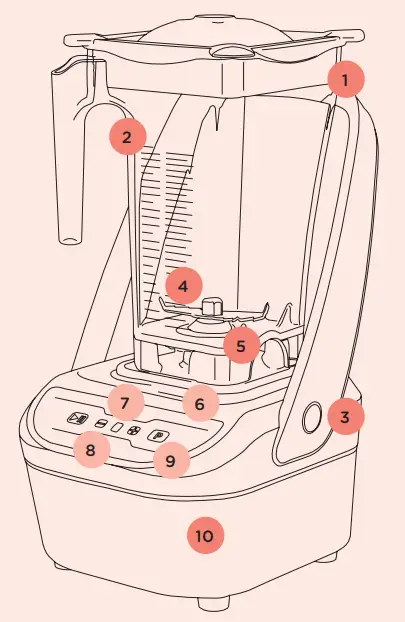 Lid equipped with a detection
Bisphenol A-free graduated jarGraduation : 48 oz / 1.4LCapacity : 81 oz / 2.4L
On/off switch
Extra strong blade:patented two-way rotation system
Couplings in metal
Illuminated touchpad control panel
9 programs for high quality, precise and constant blend
+ and – button to choose the program
Pulse button
Brushless Motor
SANTOS FACTORY

FOOD AND BEVERAGESOLUTIONS PROVIDER
140-150, avenue Roger Salengro69120 Vaulx-en-VelinFranceEmail: [email protected]www.santos.fr#santosaddict

References
[xyz-ips snippet="download-snippet"]