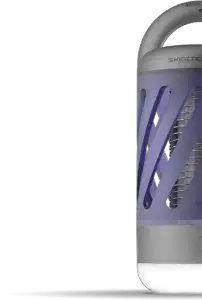 PERSONAL
MOSQUITO ZAPPER & LANTERN
SKE-ZAP-0001
Hello, and thank you for purchasing the Patio Mosquito Trap.
Skeeter Hawk is a full line of mosquito defense products with powerful mosquito control technology.
FIERCE PROTECTION
QUALITY GUARANTEEThis product is guaranteed against all defects in workmanship and materials for the original owner for one year from the date of purchase. Damage to or failure of the product or any component thereof due to alteration, misuse, battery leakage or lack of maintenance will void any and all guarantees.
DATE OF PURCHASE:____________ PRODUCT SKU: SKE-ZAP-0001
Contact 800.255.6061 for product questions, assistance or warranty claims.
Register your warranty at:www. SKEETER-HAWK .com
PERSONAL
MOSQUITO ZAPPER & LANTERN
The PERSONAL MOSQUITO ZAPPER & LANTERN uses UV light technology to attract pesky mosquitoes and other flying insects inside where they are zapped by a 360° electrical grid. This product also doubles as a lantern to provide ambient light to the surrounding area. The collapsible handle and hook make it easy to hang or store when not in use.
FEATURES:
150 lumen lantern
Zaps bugs while providing soft area light
Collapsible handle + hook
Indoor or outdoor use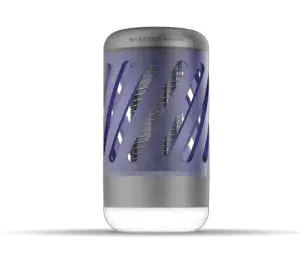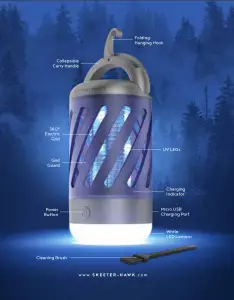 RECHARGING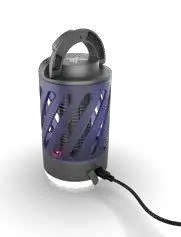 To charge, use the included Micro USB charging cable to connect the Zapper & Lantern to a power source. This product features a Charging Indicator LED located near the Micro USB charging port. When the product is in use, the indicator will light to show the current charging level.
LED will light

RED

when charging
LED will light

GREEN

when fully charged
OPERATION
Simply press the power button to turn the product ON. The Zapper & Lantern will turn ON the first light mode (UV). Continue pressing the button to set the desired light mode. To turn OFF, press the button to cycle through the remaining light modes until the product turns OFF.
5 LIGHT MODES
UV (365nm+395nm)
Lantern (High)
Lantern (Low)
UV & Lantern (High)
UV & Lantern (Low)
MAINTENANCE
Make sure that the Zapper & Lantern is OFF and disconnected from its power source before performing any maintenance or cleaning. Do not use spray cleaners on the Zapper & Lantern. Only use a damp or dry cloth to clean the exterior. Use the included zapper brush to remove any insects or debris from the electric grid.
CAUTION
Keep out of reach of children.
Product is not waterproof, but can be used outdoors. Take appropriate precautions.
Use only as directed.
Our extensive line of pest defense products helps provide fierce protection indoors, outdoors, and even on-the-go. Visit our website for full information.
T TRAPS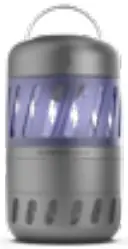 SKE-TRP-0001PATIO MOSQUITO TRAP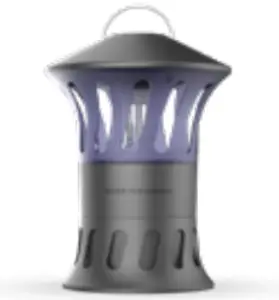 SKE-TRP-0002AREA MOSQUITO TRAP
Z ZAPPERS
YOUR PRODUCT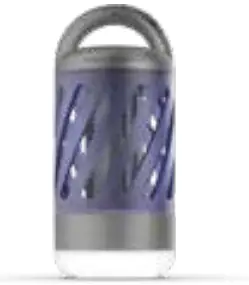 SKE-ZAP-0001PERSONAL MOSQUITO ZAPPER & LANTERN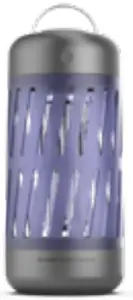 SKE-ZAP-0002PORTABLE MOSQUITO ZAPPER
B BAIT STATION

SKE-TUB-0001BACKYARD MOSQUITO BAIT STATION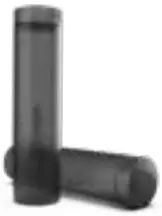 SKE-ACC-0002REPLACEMENT BAIT STATION TUBES – 2 PACK
R REPELLENTS

SKE-WER-0001MOSQUITO REPELLENT CARABINER
SKE-WER-0002MOSQUITO REPELLENT WRISTBAND

SKE-ACC-0001REPLACEMENT REPELLENT TABS – 2 PACK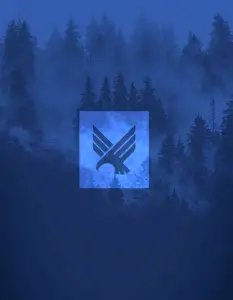 [xyz-ips snippet="download-snippet"]