Smart-AVI SM-UHO-16P 16-Port HDMI KVM Switch
 with USB 2.0 Sharing and OSD User Guide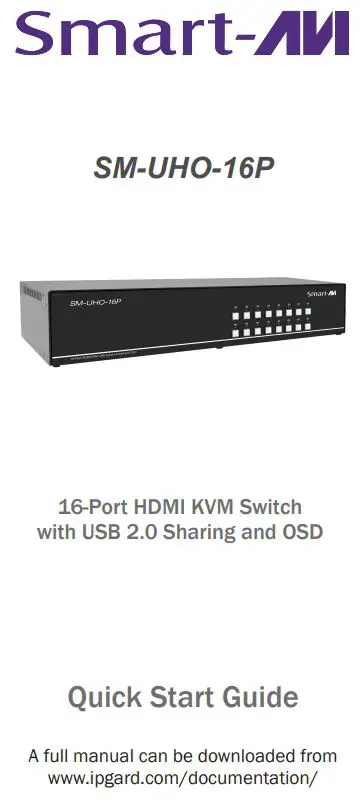 SYSTEM CONTROL
There are three ways to control the KVM Switch: Keyboard Hot Keys, RS-232 Serial Commands, and Front Panel Buttons. The settings for the serial connection are as follows: Baud rate: 115200; Data Bits: 8; Parity: None; Stop Bits: 1; Flow Control: None.
The following commands can be used: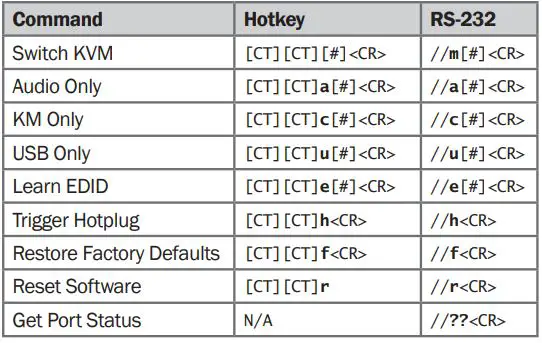 Chart Key[CT] = Ctrl<CR> = Carriage Return (Enter Key)[HK] = Current Hot Key Trigger
CUSTOM HOTKEY TRIGGERS
Users are able to customize the keys that trigger Hotkeys. The following keys are allowed: CT (Left/Right), Alt, Shift (Left/ Right), Caps Lock, Scroll Lock, F1-F12
Change HK TriggerHK + HK + X + desired hotkey
View Current HK TriggerUse the RS-232 command: //??<CR>
Reset HK TriggerRun "Restore Factory Defaults" command.
Default Hot Key TriggerCT (Left)
HARDWARE INSTALLATION
Ensure that power is turned off or disconnected from the unit and the computers.
Use HDMI cables to connect the HDMI output ports from each computer to the corresponding HDMI IN ports of the unit.
Use a USB cable (Type-A to Type-B) to connect a USB port on each computer to the respective USB ports of the unit.
Optionally, connect a stereo audio cable (3.5 mm to 3.5 mm) to connect the audio output of the computer(s) to the audio in ports of the unit.
Connect monitor(s) to the HDMI out console ports of the unit using HDMI cable(s).
Connect a USB keyboard and mouse in the two USB console ports.
Optionally, connect stereo speakers to the audio out port of the unit.
Optionally use included 3.5mm to DB9 Cable and connect with a standard RS-232 Cable (not included) to connect to a PC for Serial Control
Finally, power on the secure KVM switch by connecting a 12-VDC power supply to the power connector, and then turn on all the computers.
Note: You can connect one monitor to the single-head KVM switch. The computer connected to port 1 will always be selected by default after power up.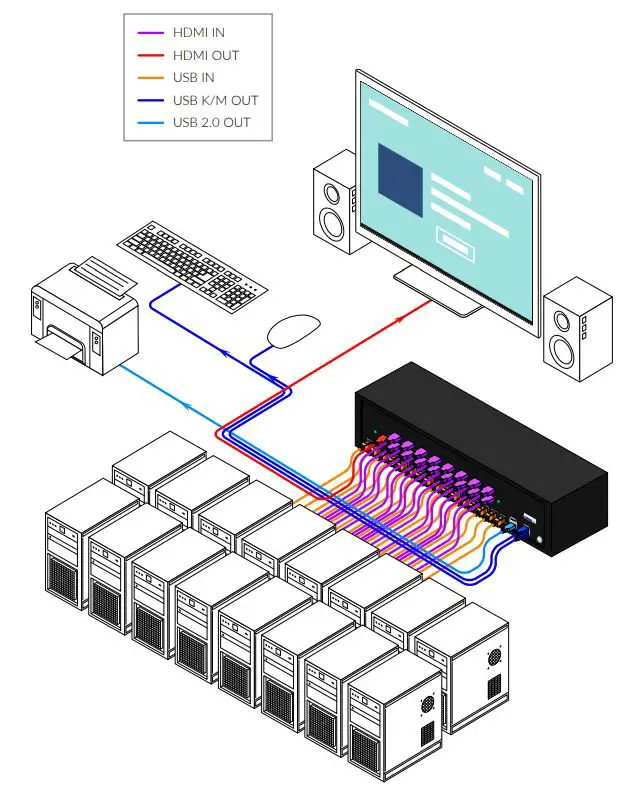 OSD MenuImportant: when in OSD menu, all keyboard and mouse functionality will be blocked from the computer and only used for the OSD commands. After exiting the OSD menu, all keyboard and mouse functionality will be restored.
Keyboard hotkeys for OSD: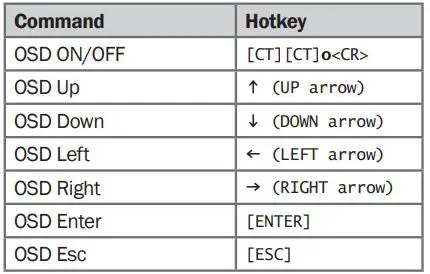 TECHNICAL SPECIFICATIONS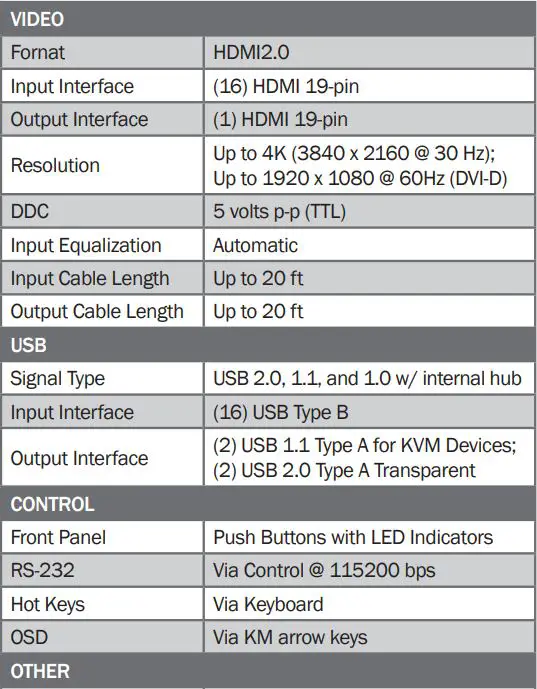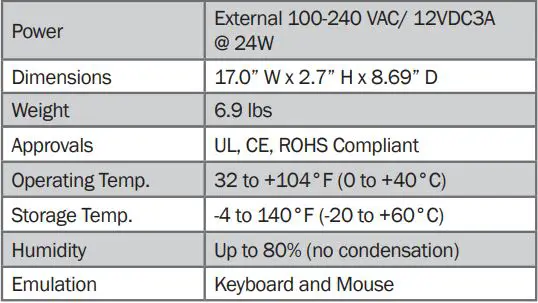 WHAT'S IN THE BOX

NOTICE
The information contained in this document is subject to change without notice. iPGARD makes no warranty of any kind with regard to this material, including but not limited to, implied warranties of merchantability and fitness for a particular purpose. iPGARD will not be liable for errors contained herein, or for incidental or consequential damages in connection with the furnishing, performance, or use of this material. No part of this document may be photocopied, reproduced, or translated into another language without the prior written consent from iPGARD, Inc.20170518

Toll Free: (888)-994-7427Phone: (702) 800-0005Fax: (702)-441-5590WWW.iPGARD.COM
References
[xyz-ips snippet="download-snippet"]