Stitch Smart WiFi Light Bulb User Manual
STITCH Smart WiFi Light Bulb, 9W LED RGB Color A19 E26
PN 42266, 42267, 42268 Quick Start Guide
Thank you for your purchase!
Please read the following instructions carefully before installation. For the complete User's Manual, visit www.monoprice.com and input the Part Number of the product in the search field to download the manual from the product page
ADDING DEVICES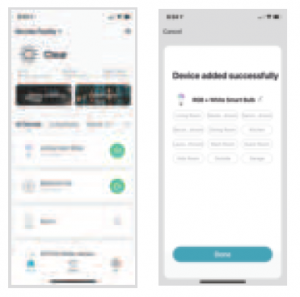 Tap "+" to Add Devices and then select your product from the list. Make sure your STITCH device is powered on and that its indicator light is flashing rapidly before proceeding to add the device. If it is not flashing rapidly, press and hold the device's reset button 5-6 seconds to reset. Proceed with the in-app installation and pairing,then tap "Done" once completed. Set your STITCH device into place and you're all set!
PUTTING THE SMART BULB IN PAIRING MODE
Screw the smart bulb in a standard E26 bulb socket and then turn on power.
With the smart bulb on, quickly turn OFF/ON the power three times and leave it ON the fourth time.
The light from the smart bulb should pulse a few times indicating it is now in pairing mode. Adding the smart bulb to your network: In the STITCH by Monoprice app, tap "+", then "Others", then "Smart Bulb". Follow the on-screen instructions.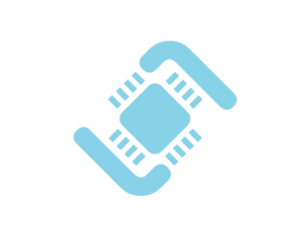 DOWNLOAD & INSTALL THE APP
Download and install the "STITCH by Monoprice" app from Google Play™ or the App Store, or scan the appropriate QR code below.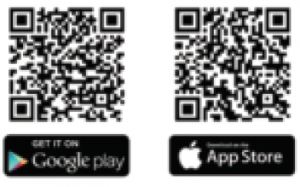 Read More About This Manual & Download PDF:
[xyz-ips snippet="download-snippet"]