t bone Lucan System CC 200 RC User Guide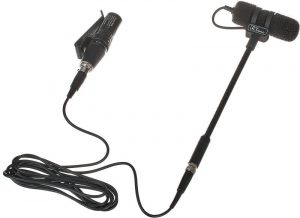 Quick start guideThis quick start guide contains important information on the safe operation of the product. Read and follow the safety advice and instructions given. Retain the quick start guide for future reference. If you pass the product on to others please include this quick start guide.
Safety instructions
Intended useThis device is used to convert acoustic signals into electrical ones. Any other use or use under other operating conditions is considered to be improper and may result in personal injury or property damage. No liability will be assumed for damages resulting from improper use.
Danger for children

  Ensure that plastic bags, packaging, etc. are disposed of properly and are not within reach of babies and young children. Choking hazard! Ensure that children do not detach any small parts (e.g. knobs or the like) from the unit. They could swallow the pieces and choke! Never let unattended children use electrical devices.
Caution
Never remove the screen holding the capsule, as this may damage the microphone!
Never drop the mic, as this may cause severe damage!
When the microphone is not in use, take it out of its clamp and put it in its case. Clean with damp cloth only.
Where to use the productNever use the product
in direct sunlight
in conditions of extreme temperature or humidity
in extremely dusty or dirty areas
at locations where the unit can become wet
near magnetic fields
General handling
To prevent damage, never use force when operating the switches and controls.
Never immerse the appliance in water. Just wipe it with a clean dry cloth. Do not use liquid cleaners such as benzene, thinners or flammable cleaning agents.
Keep foreign substances from the unit!Keep the device away from containers with liquids. Should any liquid get into the unit, this could lead to its destruction or re. Be sure not to let any metal objects into the unit.
Features
Condenser Instrument microphone
Easy installation with different instrument holders for many different instruments (not included)
Flexible gooseneck for easy alignment on the instrument Incl. foam windscreen.
Detachable cable with screw contact
3-pin mini XLR connector for operation with t.bone wireless systems (also suitable for Sirus and AKG wireless systems)
Delivery including phantom power adapter (phantom power required for operation) and hard case (with space for one of the optional holders)
Main product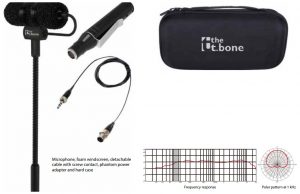 Technical specifications


Accessories and spare parts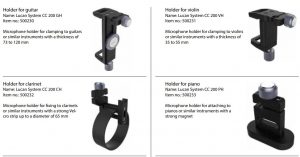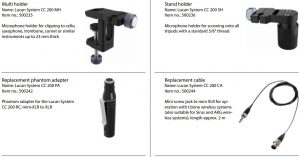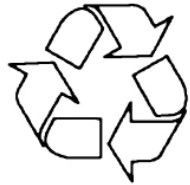 For the transport and protective packaging, environmentally friendly materialshave been chosen that can be supplied to normal recycling. Ensure that plasticbags, packaging, etc. are properly disposed of. Do not just dispose of these materials with your normal household waste, but make sure that they are collected for recycling. Please follow the notes and markings on the packaging.

This product is subject to the European Waste Electrical and Electronic EquipmentDirective (WEEE) in its currently valid version. Do not dispose of your old device with your normal household waste. Dispose of this product through an approved waste disposal rm or through your local waste facility. Comply with the rules and regulations that apply in your country. If in doubt, consult your local waste disposal facility.
Thomann GmbH • Hans-Thomann-Straße 1 • 96138 Burgebrach • www.thomann.de •
References
[xyz-ips snippet="download-snippet"]