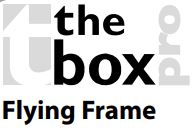 the box pro A8 Flying Frame Line Array User Guide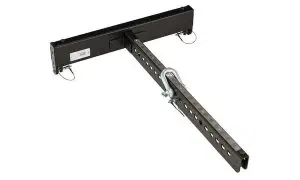 This quick start guide contains important information on the safe operation of the product. Read and follow the safety advice and instructions given. Retain the quick start guide for future reference. If you pass the product on to others please include this quick start guide.
Safety instructions
Intended useThis component is intended exclusively for the use in combination with "the box A 10 LA Line Array" components. Any other use or use under other operating conditions is considered to be improper and may result in personal injury or property damage. No liability will be assumed for damages resulting from improper use.

  Danger for childrenEnsure that plastic bags, packaging, etc. are disposed of properly and are not within reach of babies and young children. Choking hazard! Ensure that children do not detach any small parts from the product. They could swallow the pieces and choke!
Operating the product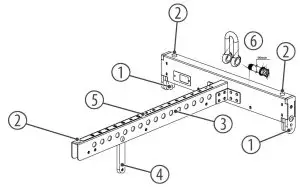 Bores for locking pin for the mounting at the front side of the Line Array device
Thread (M10) for attaching standard screw feet for stack mounting
Clearance bores
Vertical latch, suitable for the U-rail of the devices
Numbering of the clearance bores
16 mm shackle, optionally available as accessory (item no. 323399)
Notes for installation and operation you will find in the user manual which is attached to the speakers. Further information you will find under www.thomann.de.
The flying frame can be used in flying operation and also, turned by 180° upside down, as a framework for positioning of a device on the floor.
Technical specifications
Dimensions (W × H × D): 67 mm × 83 mm × 499 mm
Weight: 7.5 kg
Max. load capacity: 680 kg at an angle of 0°
Safety factor: 10:1 for up to 12 devices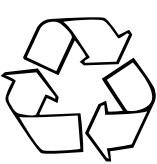 For the transport and protective packaging, environmentally friendly materials have been chosen that can be supplied to normal recycling. Ensure that plastic bags, packaging, etc. are properly disposed of. Do not just dispose of these materials with your normal household waste, but make sure that they are collected for recycling. Please follow the notes and markings on the packaging.
Thomann GmbHHans-Thomann-Straße 196138 Burgebrachwww.thomann.de[email protected]
References
[xyz-ips snippet="download-snippet"]