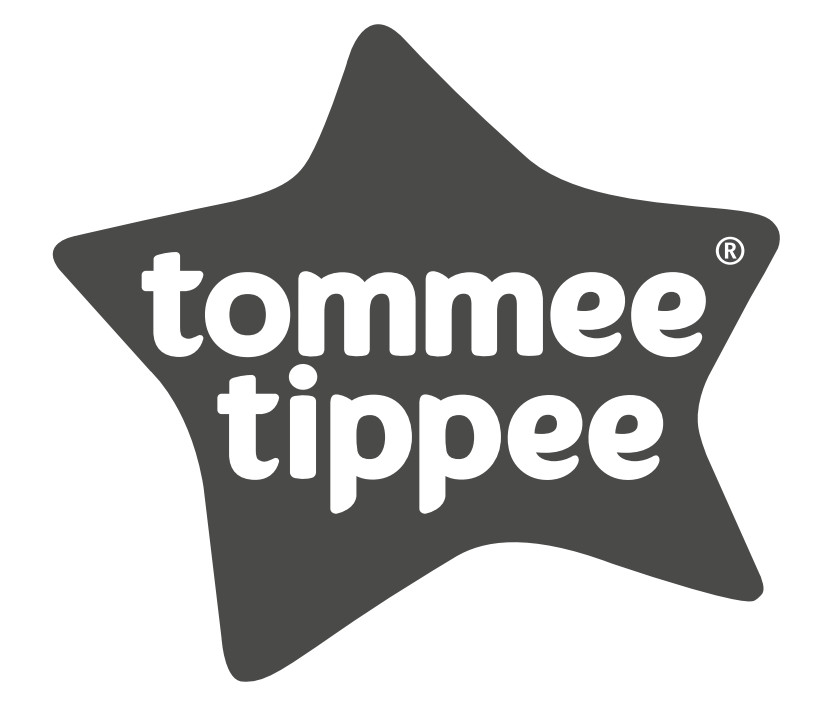 travel bottle warmerINSTRUCTIONS FOR USE
Please read and retain this important information for future reference.This travel bottle warmer is designed for use with tommee tippee closer to nature bottles and baby food jars.
PARTS GUIDE (see diagram)
A. Insulated FlaskB. Screw cap and pourerC. Open/close buttonD. BeakerE. Silicone seal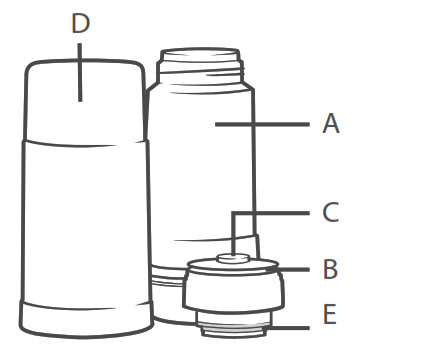 USING THE TRAVEL BOTTLE WARMER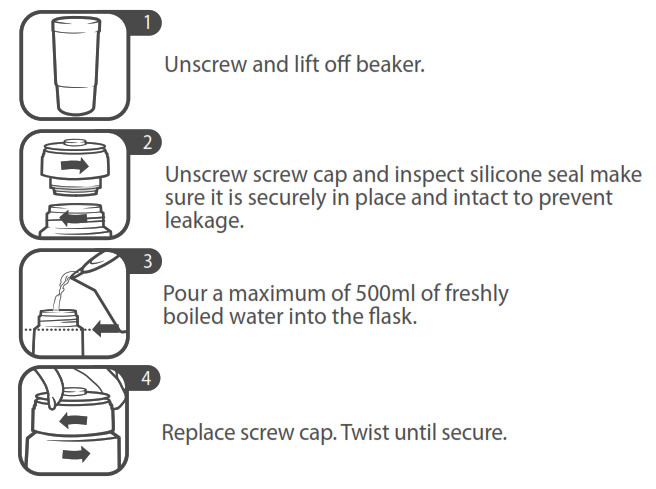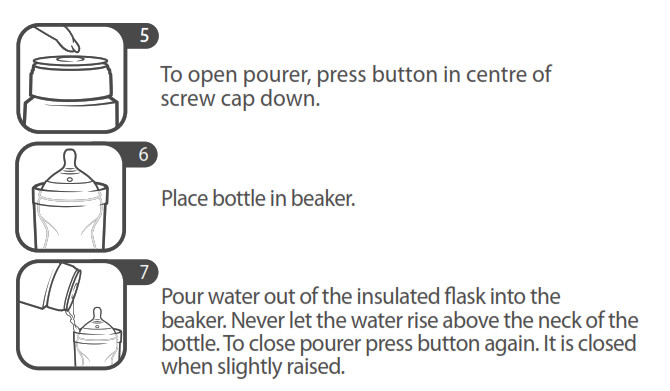 8. Heat the milk to the desired temperature.9. Take care when removing the bottle, as it and the surrounding water will be hot.10. In between feeding, the bottle can be placed back in the warmer in order to maintain drinking temperature.11. Always check food temperature before feeding by testing on a sensitive part of your skin.
CLEANING THE INSULATED FLASK
The container should be periodically cleaned. The best results are obtained using a mixture of water and bicarbonate of soda or washing up liquid. Rinse thoroughly afterward.
Never use in a dishwasher.
CLEANING THE BEAKER
Wash in warm soapy water and rinse in clean water or use a dishwasher. Do not clean with solvents or harsh chemicals.
WARNING!
Do not use to store or carry carbonated drinks
In order to minimise bacterial growth, do not use to keep warm milk products or baby food.
Pre-heat or pre-cool the container with water to ensure efficient use. Never use microwave or conventional ovens for this purpose.
WARNING: Flask can contain boiling water – a potential scalding hazard. Ensure lids are securely fastened. Open with care. Keep out of reach of children.
Always use on a flat, heat-resistant surface.
Always place bottle or food jar into the beaker before adding water.
Empty beaker immediately after use.
Children should be supervised to ensure that they do not play with this appliance. Always keep out of the reach of children.
When the feed has reached the desired temperature, remove immediately. If left in the warmer, the temperature of the feed will continue to increase.
Jackel International Limited trading as Mayborn Group.Northumberland Business Park West, Cramlington, Northumberland NE23 7RH, UKCopyright © Jackel International Limited 2016.TOMMEE TIPPEE is a registered trademark of Jackel International Limited.
Tommee Tippee 42300071 Travel Bottle Warmer Instruction Manual – Tommee Tippee 42300071 Travel Bottle Warmer Instruction Manual –
[xyz-ips snippet="download-snippet"]