TUCKER BARBECUES Gt5 Barbecue Built-In Dimensions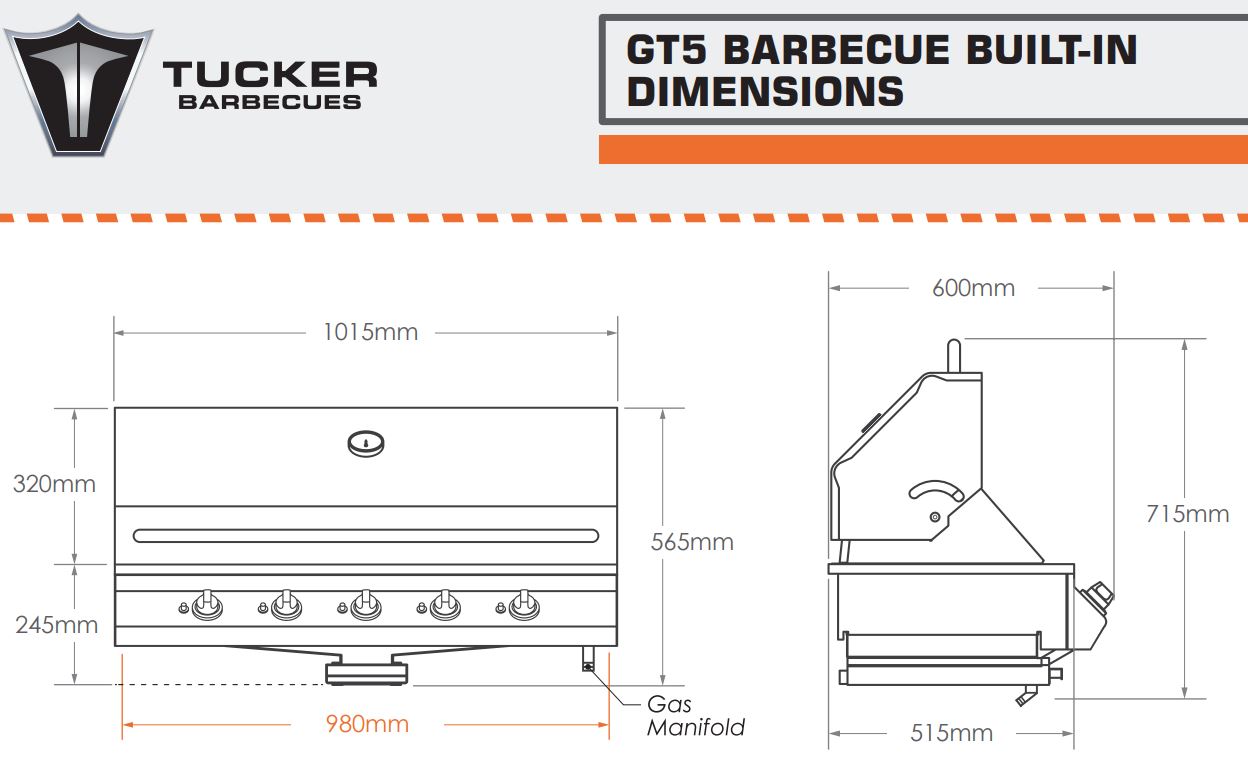 Minimum clearance to combustible material surrounding BBQ body below the cooking surface is as follows:200mm to the side walls.200mm to the rear wall.200mm to the bottom.
Minimum clearance to combustible wall surfaces above the cooking surface is as follows:100mm to the side walls.100mm to the rear wall.800mm above the cooking surface.
Tucker GT BBQs are for outdoor use onlyPlease Note: Dimensions to be used as a guide only. All customers MUST refer to the user manual supplied with the product for detailed installation instructions.
Please allow sufficient clearance to combustibles; Please do not block any airways or vents.
Sizes correct at time of printing. Measurements are subject to change. Tucker Barbecues is not liable for any changes to the sizes of BBQs.
The manifold diameter is a 20mm square tube. The manifold is factory fitted on the right-hand side of the barbecue at the front behind the fascia with a 3/8 SAE thread.
CUT-OUT DIMENSIONS FOR INSTALLATION OF A GT BBQ INTO A NON-COMBUSTIBLE MATERIAL SURROUND.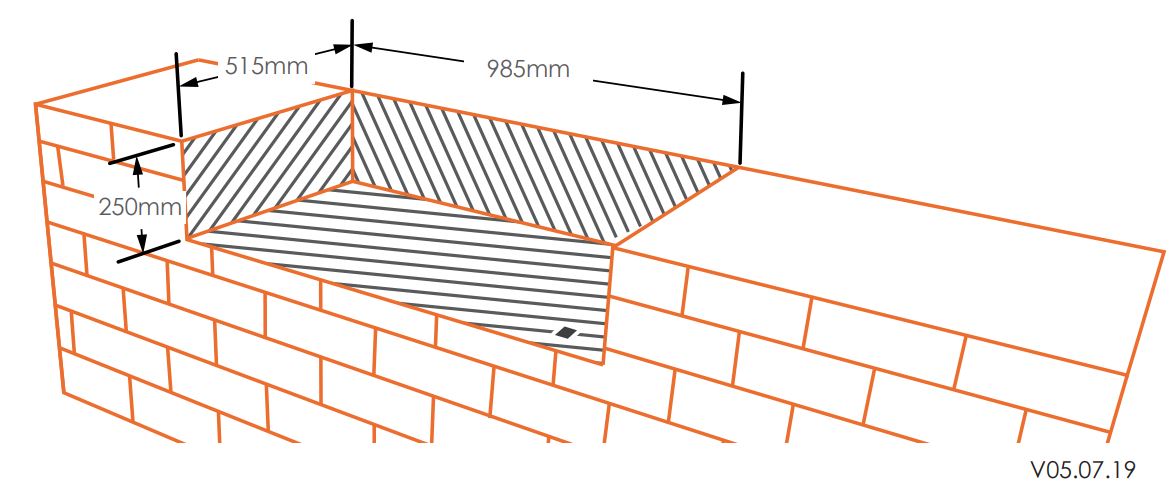 [xyz-ips snippet="download-snippet"]