ULINE H-3641 Leather Manager's Chair Installation Guide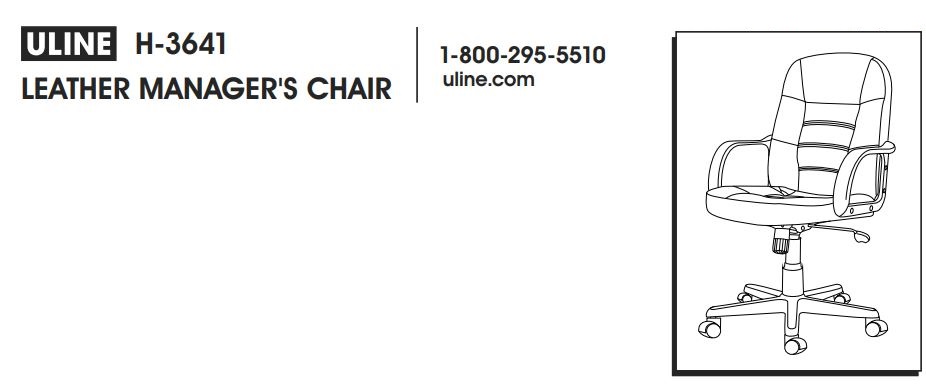 uline.com
TOOL INCLUDED

PARTS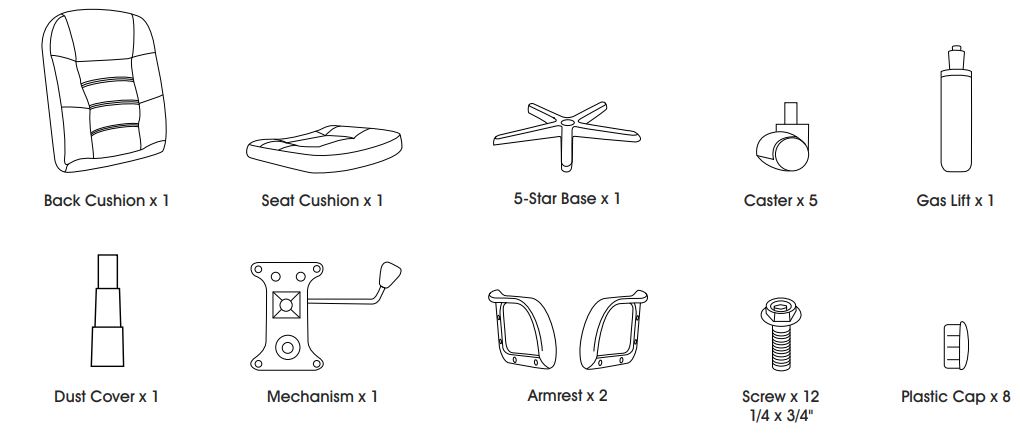 ASSEMBLY
1. Insert casters into legs of five-star base. Turn base upright. Insert gas lift into center of base and place dust cover over gas lift. (See Figure 1)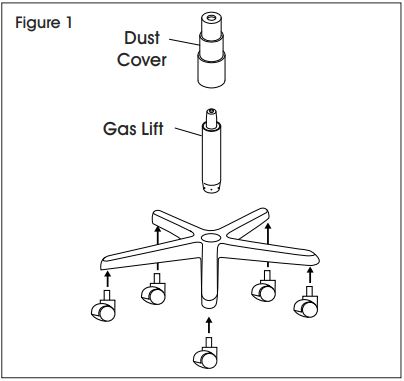 2. Align mechanism with holes on bottom of seat cushion with tension knob facing the front of seat. Use four 1/4 x 3/4″ screws to secure. (See Figure 2)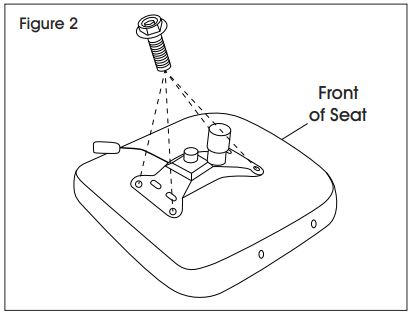 NOTE: Use Allen wrench to tighten all screws.
3. Align armrest with holes on seat cushion and back cushion and use four 1/4 x 3/4″ screws to secure loosely. Repeat on opposite side. Once all eight screws are installed, fully tighten. Insert plastic caps in holes to cover screws. (See Figure 3)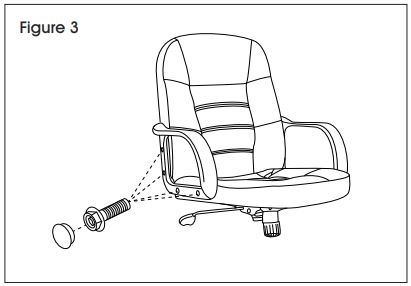 4. Slowly lower chair assembly onto the gas lift. Press down on seat cushion to secure. (See Figure 4)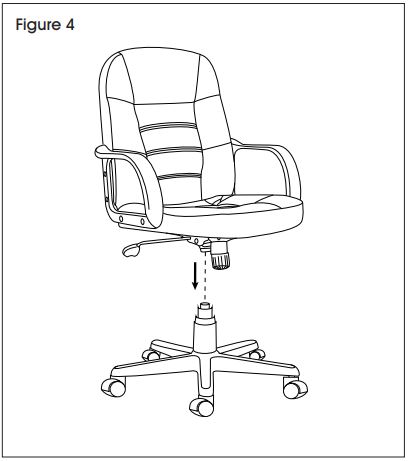 CHAIR ADJUSTMENTS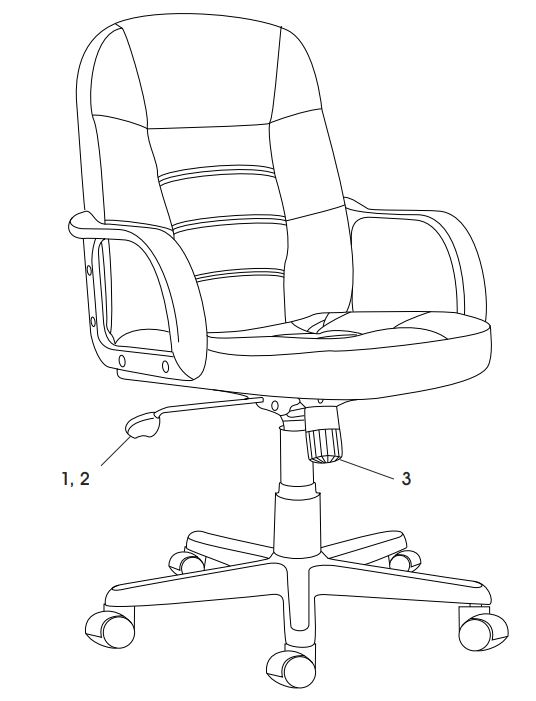 Seat Height Adjustment ­ To raise seat height, lift lever up with little to no weight on the seat. To lower seat height, lift lever up while sitting.
Upright Tilt Lock ­ To lock chair in an upright position, push the lever in toward the center of the seat. To restore tilt, pull lever out. Chair has standard tilt; the seat and back tilt simultaneously at the same ratio.
Tilt Tension ­ To increase tilt tension, turn knob clockwise. To decrease tilt tension, turn knob counterclockwise.

1-800-295-5510uline.com
[xyz-ips snippet="download-snippet"]