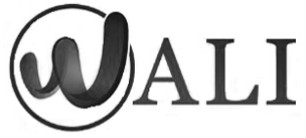 INSTALLATION MANUAL1339LM[email protected]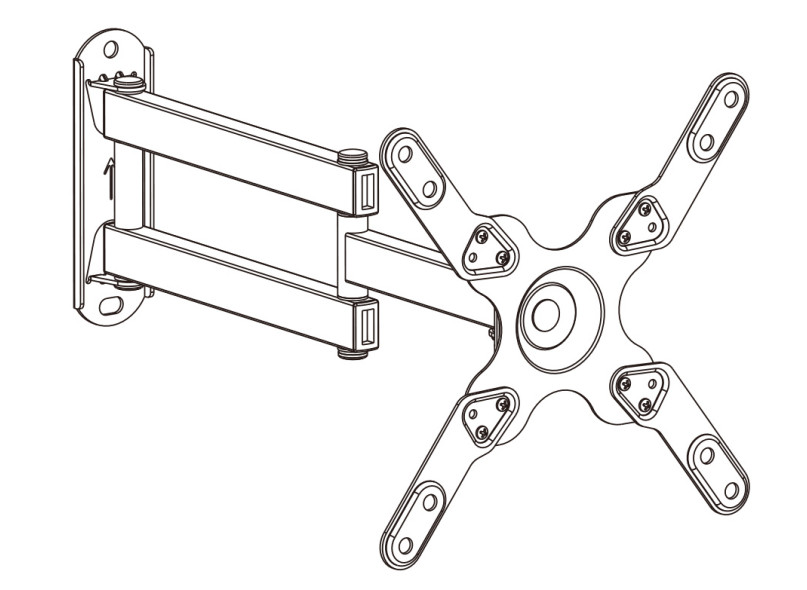 UNPACKING INSTRUCTIONS.
Carefully open the carton, remove contents, and layout on cardboard or another protective surface to avoid damage.
Check package contents against the Supplied Parts List on the next page to assure that all components were received undamaged. Do not use damaged or defective parts.
Carefully read all instructions before attempting installation.
IMPORTANT SAFETY INFORMATION
Install and operate this device with care. Please read this instruction before beginning the installation, and carefully follow all instructions contained herein. Use proper safety equipment during installation.Please call a qualified installation contractor for help if you:
If you don't understand these directions or have any doubts about the safety of the installation.
If you are uncertain about the nature of your wall, consult a qualified installation contractor.
Do not use this product for any purpose or in any configuration not explicitly specified in this instruction. We hereby disclaim any and all liability for injury or damage arising from incorrect assembly, incorrect mounting, or incorrect use of this product.
Supplied Parts List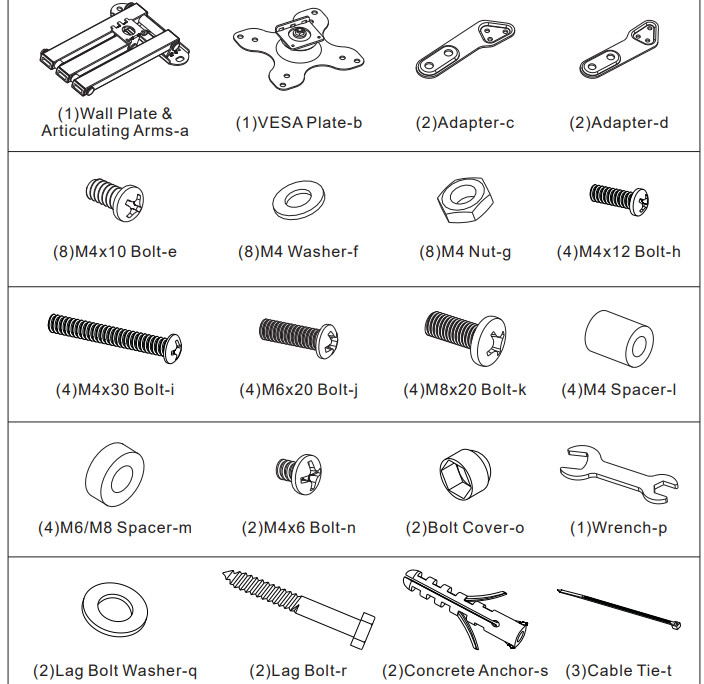 WARNINGCAUTION!This TV mount must be sec surely attached to the vertical wall. If the mount is not properly installed it may fall, resulting in possible injury and/or damage.
| | | |
| --- | --- | --- |
| Tools Required | • 4mm Drill Bit• Phillips Screwdriver | • 10mm Masonry B it• Carpenter's Level |
Step 1Install the Wall Plate to the Wall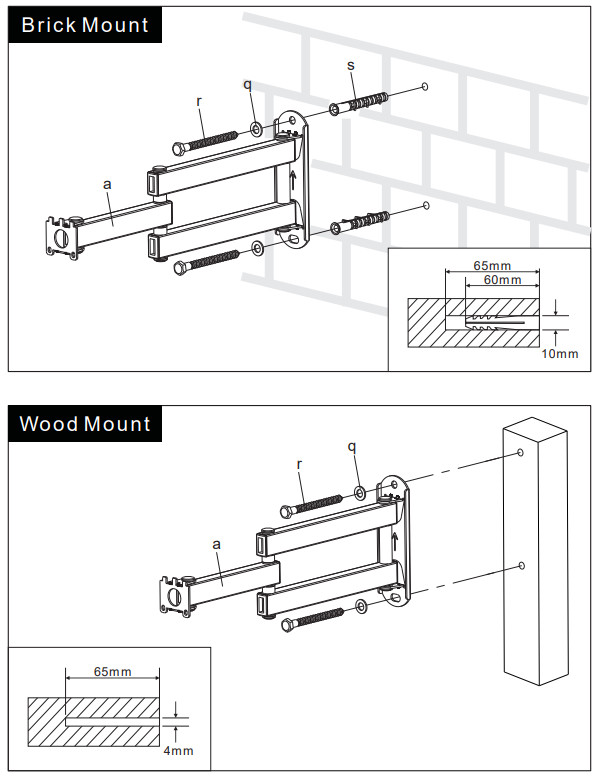 Step 2A 
Attach VESA Plate to the Mounting Hole of TVFor VESA 75x75mm and 100x100mm Mounting Holes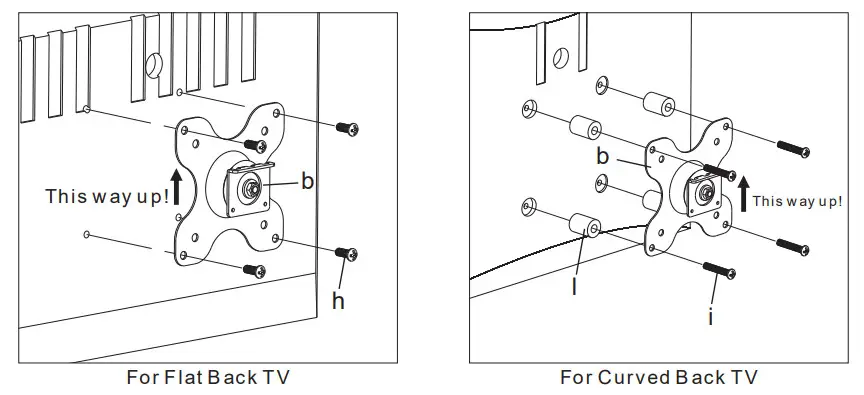 Step 2BAttach VESA Plate to the Mounting Hole of TVFor VESA 200x100mm Mounting Holes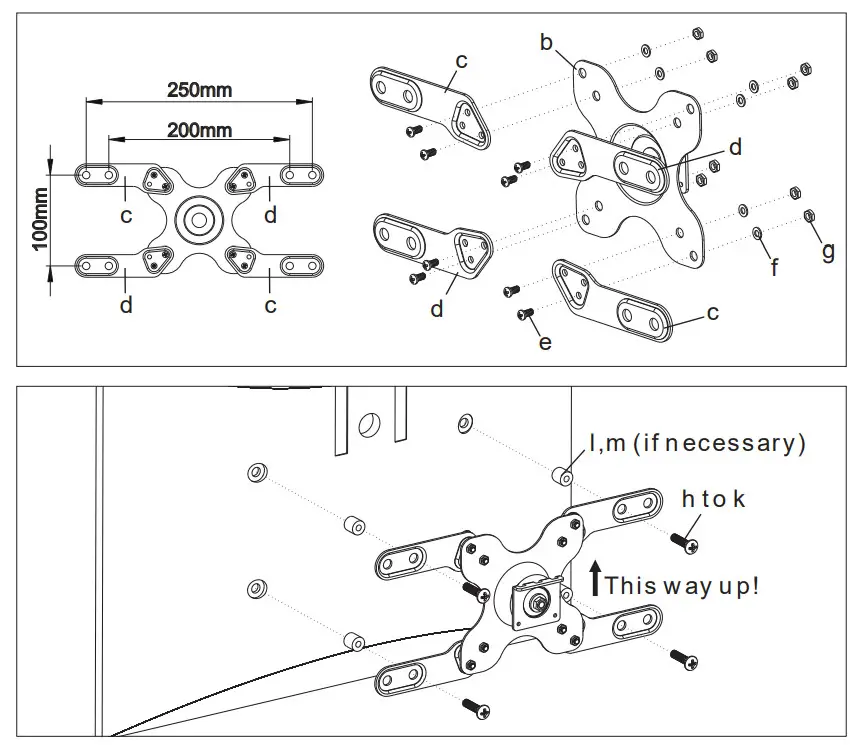 Step 2C
Attach VESA Plate to the Mounting Hole of TVFor VESA 200x200mm Mounting Holes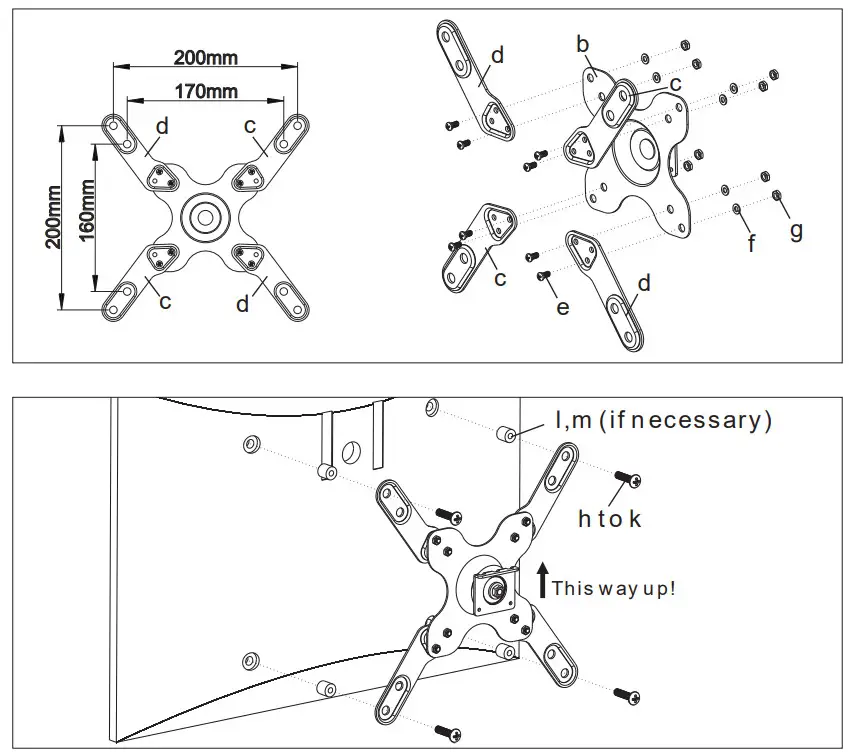 Step 3Attach VESA Plate to the Socket on the Articulating Arm

Step 4Adjust the Tilting Angle and Attach the Bolt Cover

Step 5Manage Wires with Included Cable Ties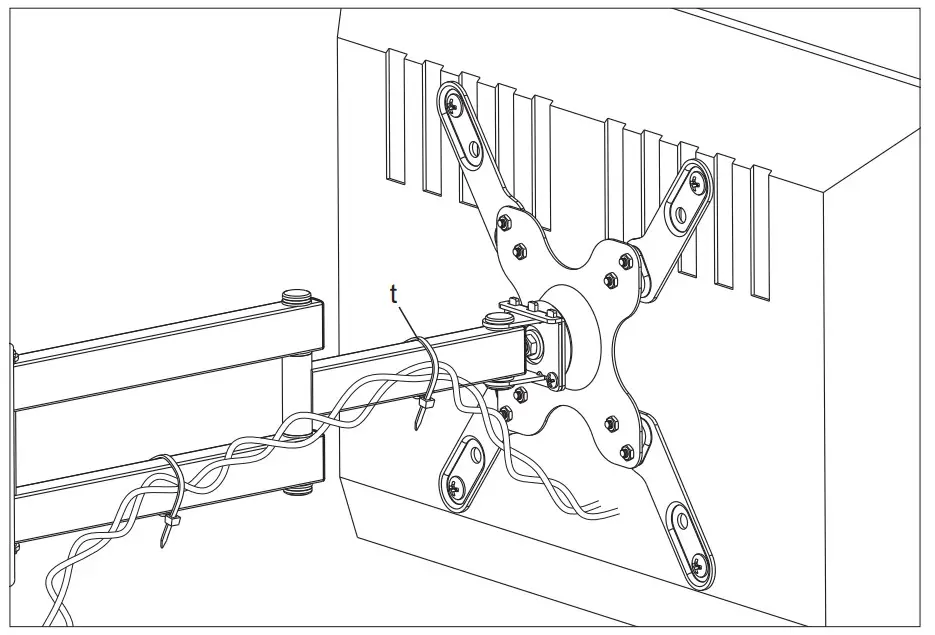 Thank you for choosing our products!
[xyz-ips snippet="download-snippet"]